Tag: Department of Rare Books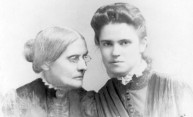 94 years ago with the formal adoption of the 19th Amendment, women won the right to vote. Now, a newly discovered collection of Susan B. Anthony letters will help show how. The letters were written by Anthony to her "most cherished young lieutenant" Rachel Foster Avery.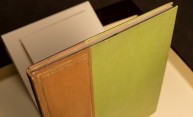 As an exemplar of 1890s fine printing, The House Beautiful also is linked to the department's holdings in printing, publishing, the graphic arts, and illustrated books.