Tag: Dining Services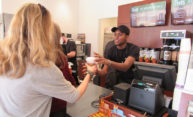 Here's what students need to know for fall when it comes to eating options on River Campus and the Eastman School of Music.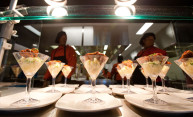 The University's dining services has been ranked 6th on the 2014 list of 75 Best Colleges for Food by the online publication The Daily Meal. In addition to the quality of the food, the rankings were determined by the "food scene of the surrounding area," as well as nutrition, sustainability, accessibility, events, uniqueness, and "the overall quality of the dining experience."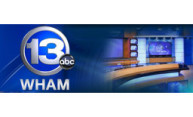 The University of Rochester was ranked 6th when it comes to good food. That's according to a survey by "The Daily Meal." The survey was based on nutrition value, accessibility, and sustainability of its meal plan and food options within a five-mile radius of the campus.