Tag: exoplanets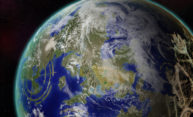 For more than 50 years, the Kardashev scale has been the gold standard for classifying hypothetical "exo-civilizations" by their ability to harness energy. A team of researchers led by Rochester astrophysicist Adam Frank have devised a new system that takes into account the impacts of that energy use.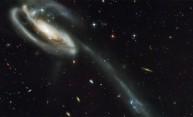 How can we calculate the likelihood of technological civilizations having existed on other planets? That's a question Adam Frank, professor of astronomy, considers in an essay, "Yes, There Have Been Aliens," published in the New York Times.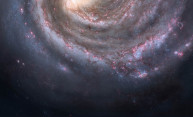 Are humans unique and alone in the vast universe? This question– summed up in the famous Drake equation–has for a half-century been one of the most intractable and uncertain in science. But a new paper shows that the recent discoveries of exoplanets combined with a broader approach to the question makes it possible to assign a new empirically valid probability to whether any other advanced technological civilizations have ever existed.