Tag: Film and Media Studies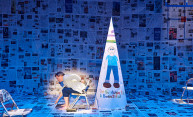 Multidisciplinary artist Christopher Knowles rehearses in Todd Theatre. The Sundance Kid is Beautiful presents Knowles's work in a staged performance environment that incorporates many of his diverse approaches, including dance, sculpture, music, and poetry.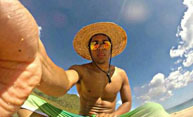 Traveling almost 5,000 miles away from his home in Waianae, Hawaii, freshman and Film and Media Studies major Isaiah Pule brings with him a passion for movies and a penchant for overseas navigation.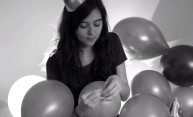 A diverse group of 19 student films was presented at the University's 9th annual Gollin Film Festival on Wednesday, May 1, with the top films winning $1,200 in cash prizes.