Tag: James McGrath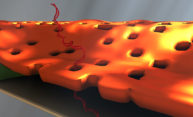 How did water vapor became integral to the development and design of a novel device for detecting the DNA biomarkers affiliated with disease?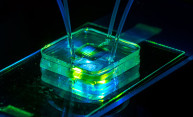 A super-thin silicon membrane could pave the way for diagnostic devices the size of a credit card.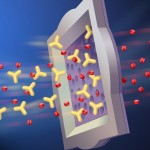 DNA analysis and pathogen testing relies on filtration. These new membrane filters will be about 1,000 times thinner than the sponge-like filters used now, lending themselves to yet smaller, portable instrumentation for use in the field.