Tag: Joanne Larson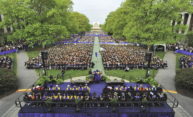 Awards for outstanding contributions of distinguished leaders, educators and humanitarians will be presented at the 168th Commencement ceremonies on May 18, 19, and 20, and at the Simon Business School ceremony on June 10.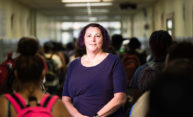 Joanne Larson takes academic-scientific knowledge of best practices directly to East High's classrooms, support staff, administrators, and teachers. She says the school feels "180 degrees different."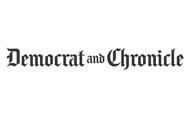 Fixing public education is simple — just stop treating children like dunces. Instead, ask them what they want to learn, then help them learn it. That's the idea behind Radical Equality in Education: Starting Over in U.S. Schooling, a new book by Joanne Larson.