Tag: naked mole rat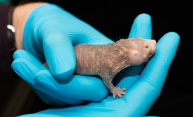 "Here at the University, the naked mole rat seems like it has been the Vertebrate of the Year for several years," said President Seligman.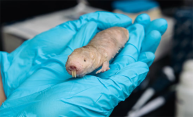 The biologists' focus on high molecular weight hyaluronan (HMW-HA) began after they noticed that a gooey substance in the naked mole rat culture was clogging the vacuum pumps and tubing.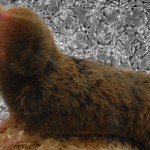 Blind mole rats and naked mole rats—both subterranean rodents with long life spans—are the only mammals never known to develop cancer. Rochester biologists have now determined that the mechanism for fighting off cancer differs between the two.