Tag: Segev BenZvi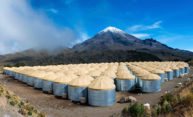 Scientists at the HAWC Gamma Ray Observatory have ruled out two pulsars as the source of an unexpectedly large presence of positrons in our corner of the galaxy. Could they come from something more complex and exotic: dark matter?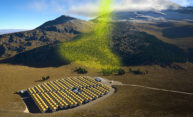 Physicist Segev BenZvi and scientists at an ambitious observatory are using simple but groundbreaking tools understand the workings of cosmic and gamma rays in the Earth's atmosphere while also contributing to the search for dark matter.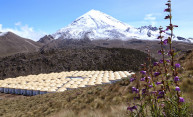 Some of the most energetic phenomena in the universe produce high-energy gamma rays, and a new observatory in Mexico aims to expand the catalog of known gamma ray sources.