Tag: Thomas Brown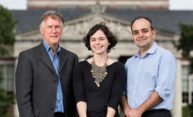 Established in 1997, the award recognizes distinctive teaching accomplishments of faculty in Arts, Science, and Engineering. "The recipients embody all that we value in teaching at the University," says Dean of the College Jeffrey Runner.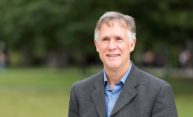 My parents were missionaries. They would work in Pakistan for four years, return to Massachusetts for a year, and then go back for four years. So I lived in Pakistan from birth till age 16, with a couple of years back here in the U.S. It was great. I went to an international school, and […]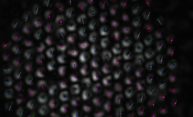 Next-generation endoscopes to diagnose cancer and high-power laser amplifiers for communications will be more feasible, thanks to University researchers whose work will be showcased at the Optical Society's 100th annual meeting.