Business Permits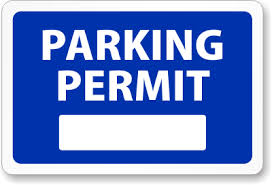 All Business permit access has moved from the Hospital
Garage to the new College Town Garage
Business permits will be honored in the University parking areas of the College Town Garage
and will require an AVI tag associated to a Medical Center parking permit to access the
facility.  All current AVI tags have automatically converted to College Town Garage access.
Business permits will no longer be allowed in the Hospital Garage and will be subject to enforcement
as we work to maintain Hospital Garage availability for our patients, families and visitors. 
Please remember..

Vehicles with Business permits may park in the designated spaces for up to three (3) hours

Business permits are valid for parking in any Medical Center visitor lot (Lot 3 and Lot 8) or
any "Business" spaces at River Campus or the Medical Center

Please contact us for more information or questions about Business permits: 585.275.4524