RTS Transit Information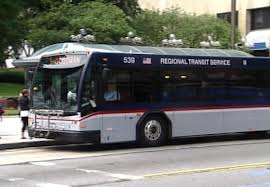 For $1.00 each way, employees can purchase a year of passes with pre-tax money through payroll deduction. To learn more, sign up or pick up passes, stop by the MC Parking Office (7:45am to 4:30pm weekdays) or call 275.4524.
RTS Routes Connecting to SMH/Medical Center/U of R (Schedules and maps)
 Where's My RTS Bus? - real time/map
 Your Neighborhood Bus Schedules (easier to read RTS schedules)
5 South Ave - Serving South Ave, Elmwood & Highland Neighborhoods
8B Chili - Serving Elmwood, Bullshead& Genesee Park Blvd Neighborhoods
19th Ward - Serving Elmwood, Thurston, Chili & Genesee Neighborhoods
5/5X South Ave/125 Lattimore - Serving 125 Lattimore
18/19 Plymouth - Serving Elmwood, Genesee, Plymouth & Cornhill Neighborhoods
Bus riders are also eligible for the University's Occasional Parker Program, a no-cost permit granting 26 dashboard-display passes per year to park in a designated URMC lot free of charge.  Click Here for more information.
Special RTS Pass Rates
Adult, Single pass $1.00
1-day Unlimited $3.00
5-day Unlimited $14.00
31-day Unlimited $56.00
Stored Value Pass $12.00