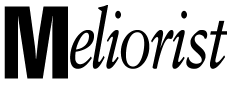 NOW ON-STAGE FOR THE COLLEGE:
ADAM KONOWE '90
As a trained choreographer of theatrical combat, Adam Konowe '90 has staged a few swordfights and other dramatic action, but he pulls no punches when he talks about how much he enjoys volunteering to help his alma mater.
"I do believe that the best thing you can do for a school is replace yourself," says Konowe, a member of the District of Columbia Regional Alumni Council.
A public relations account executive and television producer in Reston, Virginia, Konowe spends much of his spare time working with the Reston Community Players. In addition to serving as a board member of the theatrical group, he does duty as artistic director, lighting director, and the choreographer of on-stage combat. (The combat choreographer job is not all fun: Konowe has spent seven years in accredited training programs to earn the title. He's a recognized actor/combatant in the Society of American Fight Directors.)
A long-time volunteer in the former Volunteer Admissions Network, Konowe was one of the first to sign up to help when the program became UR Involved (see page 43). "My voice mail was probably the first one in the mail box of the new director for the program," he says.
He is one of fewer than five volunteer coordinators in the program and will help train all the volunteers in the D.C. area. "I can't say enough good about him," says Amy Lynch '95W (MS), coordinator of UR Involved.
In March, he helped organize an event co-sponsored by the Career Center and the D.C. Regional Council for prospective students and their parents at the National Press Club, and jumped in to serve as the main host when the original host had to back out at the last minute.
"He was able to step right up to the plate at a moment's notice, and did a wonderful job," says Heather Hayter of Alumni Relations and Development.
A native of Chappaqua, New York, Konowe applied to Rochester without knowing much about the University. He visited campus in the spring (unknowingly arriving on Dandelion Day) and was sold. "Everything just clicked," he says. "It just felt right."
He double majored in political science and history, and he was thrilled that he could participate actively in his extracurricular passion, the theater. He served as an assistant director to Mervyn Willis, director of the theater program.
"If I had been at a big school with a big theater program, I would never have been able to combine all that with a major in the social sciences," he says. "Ironically, there are more opportunities at a small school like Rochester."