In the News
Four Decades Ago, Ed Gibson '59 Set a Skylab Record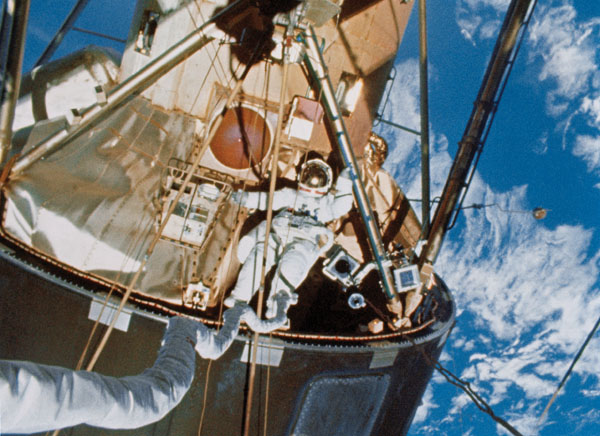 It's been 40 years since the third and final mission to Skylab, the nation's first space station. Aboard Skylab 3 was NASA scientist-astronaut Ed Gibson '59, who—along with fellow crew members Jerry Carr and Bill Pogue—set a then world record of 84 days in space. It remained a record in the United States for 21 years, until Norman Thagard spent 115 days on the Russian space station Mir.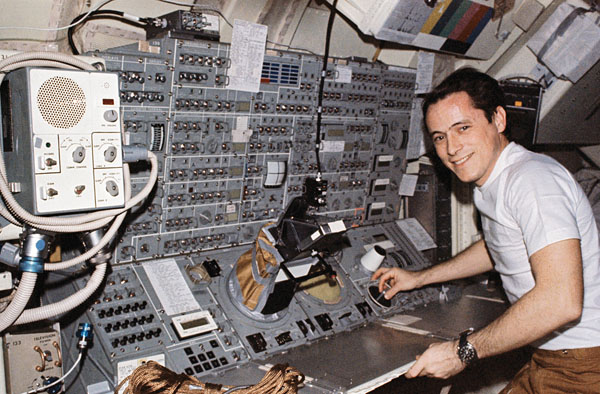 "Although it might not appear so, based on its metal internal surfaces, Skylab was a comfortable home for sure. I would've been content to live there for many years, if I had friends and family along . . . and maybe a good pizza delivery," Gibson wrote last year in an essay published in a Skylab special issue of the journal Quest: The History of Spaceflight Quarterly, marking the November 1973 launch. The mission ended in February 1974.
During 1,214 orbits of Earth, the men covered 34.5 million miles. They took four space walks on the mission; Gibson participated in three. Skylab, which was launched in 1973, remained in orbit until 1979. Gibson left NASA in 1981.