Alumni Gazette
ERIN MORLEY '02E
An Operatic 'Trapeze Artist'
Soprano Erin Morley '02E steps into the international spotlight.
By Robin L. Flanigan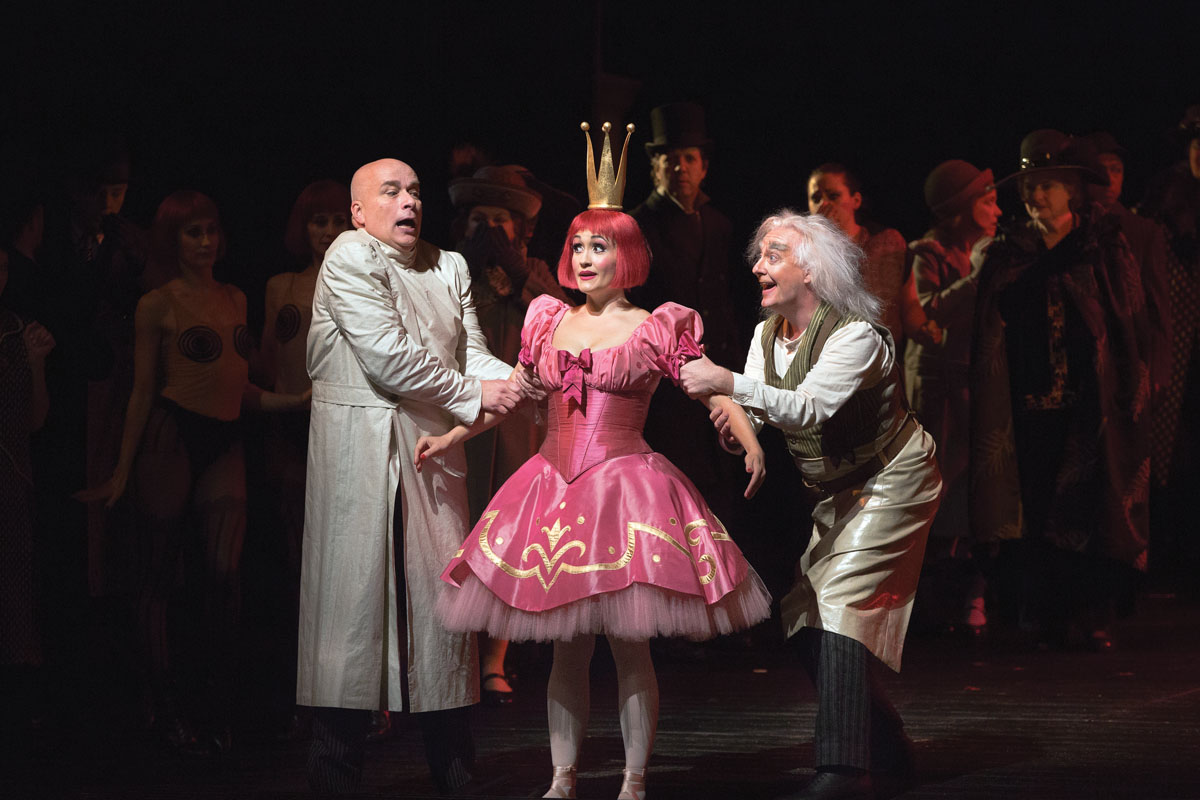 "It's like going to a circus and watching a trapeze artist," Erin Morley '02E, one of the world's most sought-after coloratura sopranos, says of the operatic style of singing.
"A lot of it is about showing off a facility, about singing really high and really fast. It's something not every voice is built to do, and there are special roles that highlight those strengths."
Those roles—often comedic and frothy and frequently the kind that charm audiences and critics—are becoming a key part of Morley's repertoire as she has stepped into the international spotlight during the past decade.
Since 2011, a string of critically acclaimed appearances in the great opera houses of Vienna, Munich, and Paris have established Morley as one of the most in-demand performers at some of the opera world's most influential venues. She has a good relationship with the Metropolitan Opera in Manhattan, where this winter she makes a number of notable appearances—first in her role debut as Pamina in The Magic Flute, then as the Forest Bird in Siegfried, and as Constance in Dialogues des Carmélites.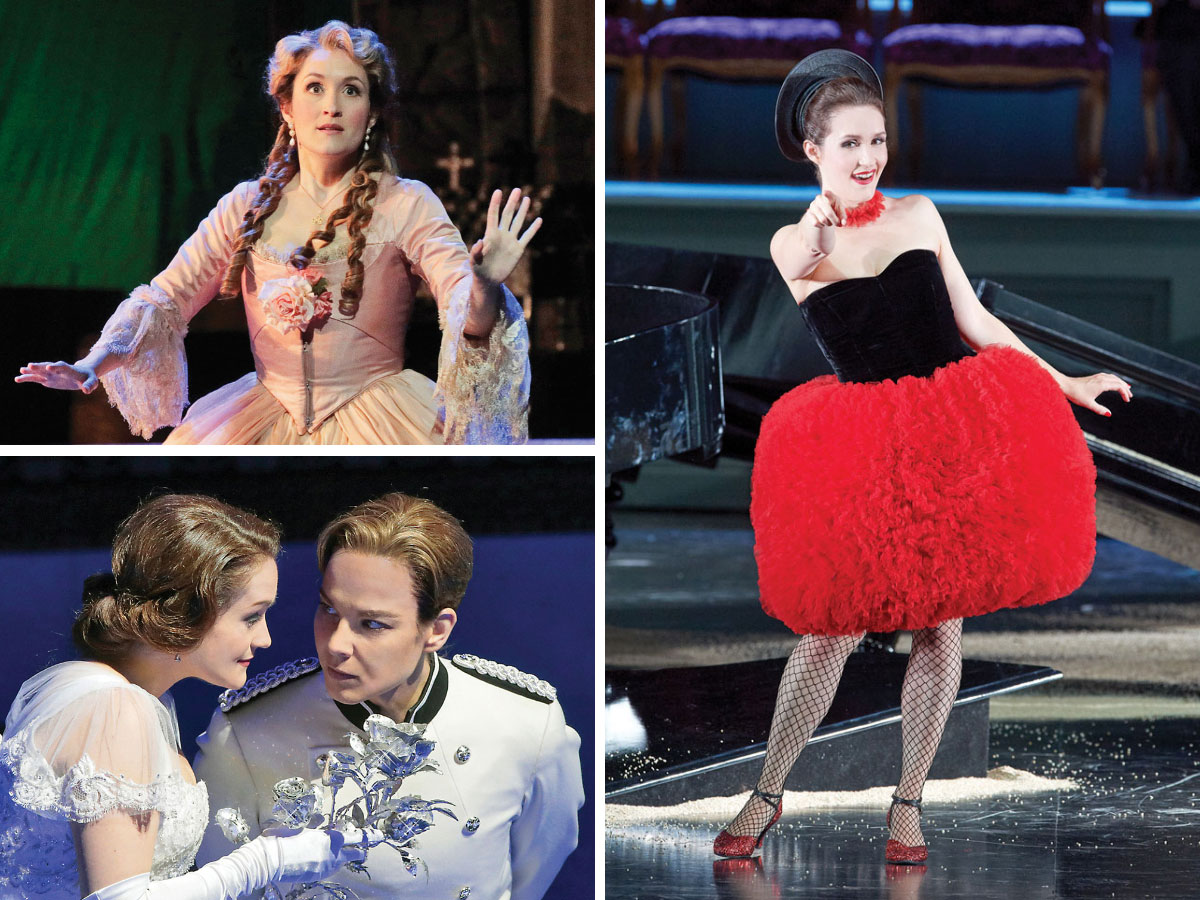 She was invited to participate in three celebrations in 2018 for the 100th anniversary of the birth of American musical icon Leonard Bernstein. And in September she made her debut—at 34 weeks pregnant—in Debussy's Le Martyre de saint Sébastien with the Deutsches Symphonie-Orchester in Berlin.
Her performances regularly earn high praise. The New York Classical Review: "Erin Morley is in a class of her own among coloratura sopranos, singing even the most dazzlingly difficult material with beauty and musical sense." Morley recognizes that she wasn't always offered the coloratura roles.
Instead she was often cast in roles that required a much heavier singing voice, which meant she had to be judicious about which to accept to avoid damaging her vocal chords.
In 2011, she gave birth to her first daughter. "That really did change the trajectory of my career," Morley says.
Now the mother of two daughters, ages 7 and 2, Morley was expecting her third child, a boy, in October. The first day of rehearsal for The Magic Flute is four weeks after her due date.
"You have to treat it like an Olympic sport," she says of maintaining her voice, which one critic has described as "brilliant as a diamond." That means holing up in the music room of her New Haven, Connecticut, home for up to five hours a day, practicing intensely but more slowly than usual to work through reflux and other body changes that come with pregnancy.
"My job right now is to make sure everything I have to perform after this baby is born is ready to go," she says.
As someone who's on the road between six and nine months a year, Morley thinks a lot about work-life balance.
"I think you can get swallowed up in motherhood, and you can get swallowed up in your career," she says. "Being both a mother and a singer at the same time helps to keep me grounded."
After earning her undergraduate degree in vocal performance from the Eastman School of Music, Morley completed two graduate degrees at the Juilliard School before her acceptance into the Metropolitan Opera's selective Lindemann Young Artist Development Program, where she trained and performed for three years on the Met stage.
Believing that every singer must always remain a student, she works with multiple mentors—technical voice teachers, a vocal consultant, a speech pathologist, and language coaches—to sustain and improve her technique.
Gerald Martin Moore is Morley's vocal consultant both in person and via Skype. Based in New York City, he's an internationally recognized singing teacher and vocal consultant who also has worked with renowned soprano Renée Fleming '83E (MM), and is an expert on coloratura singing.
"What makes her stand out for me is that a lot of singers who specialize in very high coloratura repertoire don't have such warmth in the 'middle voice,'" says Moore, referring to a range between what's known as the "chest voice" and the "head voice."
Case in point: Morley says she's embracing the lyrical role of Pamina in The Magic Flute, even though the opera's Queen of the Night, which Morley has sung in the past, is the coloratura showcase role. "I don't want to become a one-trick pony," she says.
Morley came from a musical family. Her father sang in the Mormon Tabernacle Choir, and her mom gave her violin and piano lessons. She remembers being 12 or 13, listening to a live performance of a young pianist perform with the Utah Symphony near her home in Salt Lake City.
"I remember feeling just how much power he had in order to make me feel all of those things I was feeling," she says. "I wanted to be able to do that for people."
She had never seen an opera before her first year at Eastman, when she attended a school production of Albert Herring, a comic chamber opera in three acts by Benjamin Britten.
"I walked up to Steven Daigle, who ran the opera department, and said, 'I really love this. Can I be in the next one?' " she says. "He laughed, and oddly enough, he did cast me in the next one."
What captivates Morley about opera is that every live performance is unamplified—what she calls a "celebration of the human voice." And through roles that explore comedy, drama, and despair, she takes the audience on an emotional journey.
"I get to hold up a mirror to humanity," she says, "to offer them a chance to look at their own lives and say, 'Am I like this character?' It feels like a form of therapy for me and for the audience.
"I hope it is."
---
Flanigan is a Rochester-based freelance writer.