Features
Campus Gets a Virtual Makeover
Rochester undergraduates joined their talents to create an online version of iconic campus spaces.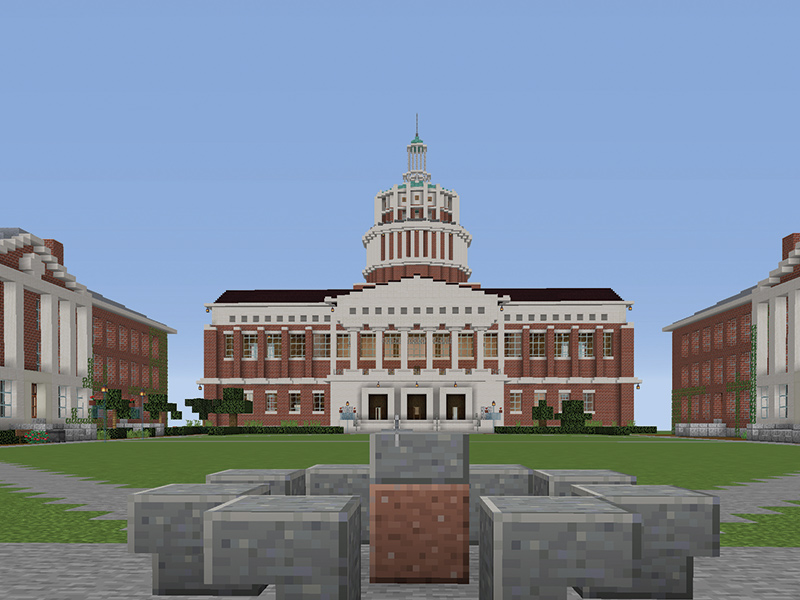 Since the COVID-19 pandemic has forced students into a virtual world of remote learning, why not create a virtual replica of Rush Rhees Library?
That was the idea behind a project organized by a team of students to use Minecraft—a video game that uses 3D cubes to build virtual structures and mechanisms—to create online versions of some of the University's iconic spaces.
Similar projects popped up at universities across the country as students who were studying remotely because of the pandemic banded together online to build simulated versions of campuses and the beloved spaces that were often closed for health and safety reasons.
Members of the Rochester team kept the University community up to date on the project at the website VirtualUR.com.