Features
A Different Kind of Commencement
As graduation ceremonies moved online, the messages of perseverance and hard work in the face of challenge took on new meaning.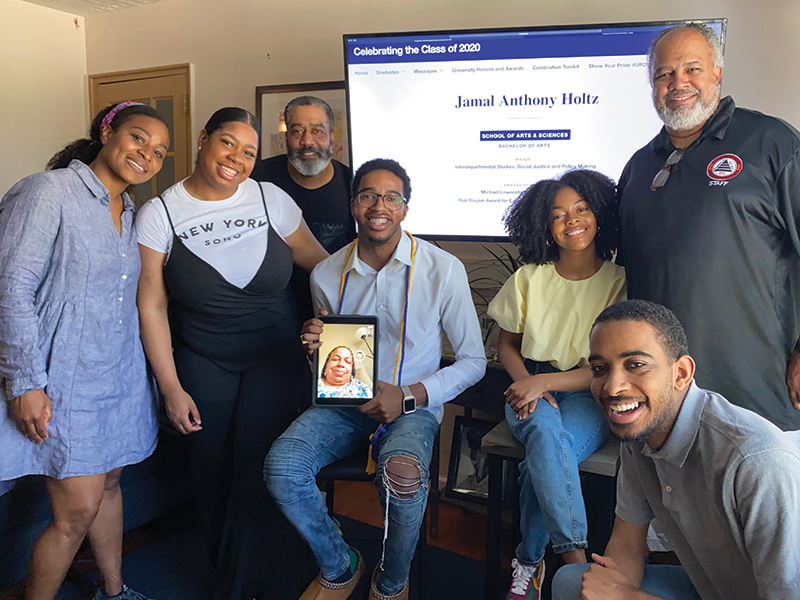 For the first time in the institution's history, members of the graduating classes and their families, along with faculty, staff, and friends were unable to gather for a celebration to mark graduation and the end of an academic year.
As with many of life's milestones during the pandemic, the 2020 commencement ceremonies moved online. In May, University President Sarah Mangelsdorf conferred degrees to nearly 4,000 graduates in an online ceremony accessible to all members of the University community.
"This may not be the commencement you hoped for, but you are as well prepared for life's challenges as any class we have ever graduated," Mangelsdorf told the graduates in a video message.
She praised the graduates for their perseverance and their ability to adjust to difficult circumstances.
"You will succeed because of your talents, your education, your work ethic," she said. "You have shown resilience in an uncertain and deeply unsettling time; you have demonstrated sacrifice during a crisis. In the face of so many obstacles, you have triumphed.
"You are the leaders in whom we are all investing our future."
The spring's commencement events also featured virtual ceremonies held by each of the University's schools.
One of the first units to hold a ceremony last spring was the School of Medicine and Dentistry. The graduation event was moved up about six weeks so that the newly minted doctors in the Class of 2020 had the opportunity to work as soon as possible during the early surge of the COVID-19 pandemic.