Josh Shapiro '95
Meet the Next Governor of Pennsylvania
Alumnus becomes the Keystone State's top executive in January.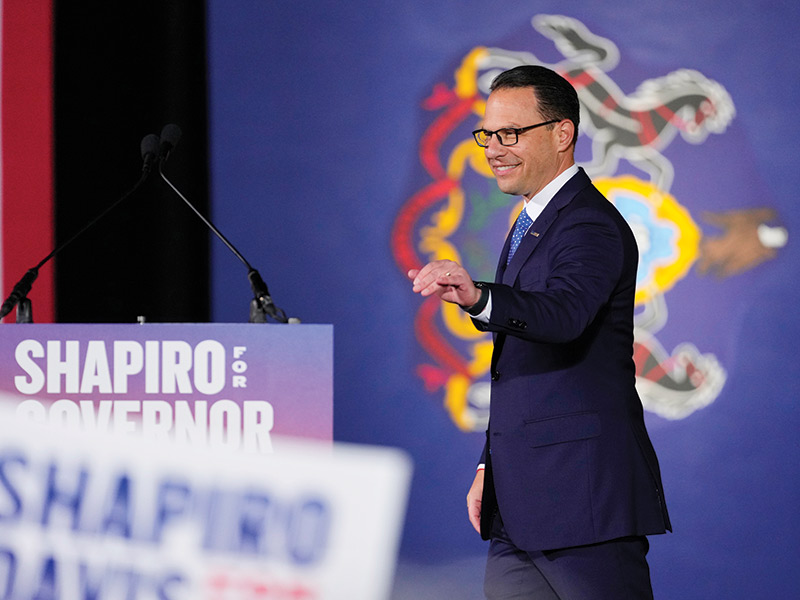 A former president of the Students' Association—who was elected to the role as a first-year student at Rochester—will be the next governor of Pennsylvania.
Following what the Pittsburgh Post-Gazette described as "one of the most impressive statewide campaigns in recent history," Josh Shapiro '95 won election in November to lead the Keystone State.
He will become the first Rochester alumnus elected to a state's top executive position when he assumes office in January.
The governorship is the latest leadership role for the former political science major, who was elected to Pennsylvania's legislature in 2004. He has served as the state's attorney general since 2017.