Get the iPad App
Rochester Review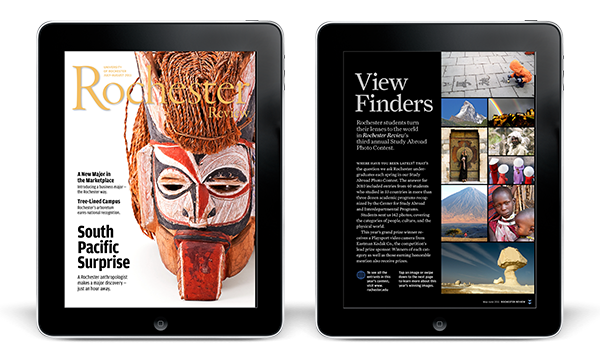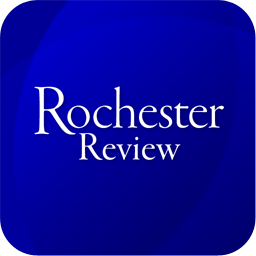 Enjoy the magazine of the University of Rochester on your iPad. Every two months, Rochester Review brings the University of Rochester to you -- with stories and photos of discovery, scholarship, musical performance, and medical breakthroughs; profiles of alumni, students, and faculty, and connections to campus and to classmates. The iPad edition is free and includes additional slideshows, videos, and other multimedia features.
About Review's iPad App
Beginning with Apple's iOS5, the iPad app for Rochester Review is delivered as a free subscription through Apple's Newstand application. All subscribers who download the app will receive notices through Newstand when each new issue of Review is available. Review's app and the issues are free. Subscribers who no longer wish to receive the magazine on their iPad should delete the app.
Available through the App Store in iTunes.
Maintained by University Communications.
Please send your comments and suggestions to Rochester Review.