Incoming First-Year Students
EcoReps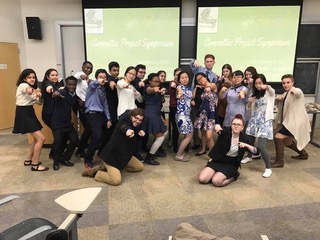 The EcoReps Program is for first-year students who wish to combine their living experience with sustainability efforts and education on campus. EcoReps arrive on campus a few days before their fellow classmates for training. They are responsible for educating students in their halls on environmental issues such as waste reduction and energy conservation through hall activities and events.
There is typically one EcoRep on each freshman residence hall floor. EcoReps work closely with the other student leaders on campus as well as with fellow EcoReps on day-to-day efforts, including:
Energy competitions
Discussions
Hall programs
Volunteer work for local organizations and community events
For more information about the EcoReps position, check out our brochure: Brochure
Apply Today: EcoRep Application 
EcoReps also receive two academic credits for their work. See the sustainability site for more information.