Upperclass Mentors
D'Lions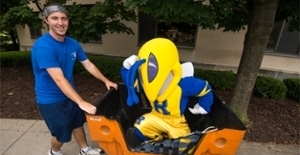 The D'Lions are a student group that helps freshmen adjust to campus life and also organizes events for River Campus.
Working with residence halls and staff, they provide a comfortable living atmosphere in their halls and promote community spirit within the residence halls and the University as a whole.
The D'Lion organization sponsors multiple blood drives, participates in many community service projects, and plans programs that the entire campus can take part in.
Visit them on Facebook or on Twitter!
---
Freshman Fellows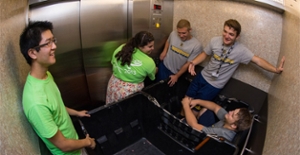 Freshman Fellows are specially selected upper-level students interested in living in freshman areas and serving as role models. They offer mentorship and guidance to the students of their hall.
Freshman Fellows actively participate in orientation activities, trainings, and monthly staff/committee meetings. They plan activities for their hall as well as participate in special events and social committees.
Applications for Freshman Fellows coincide with the annual room drawing process in the spring. See the position description for more information.