Health Promotion Office
Alcohol & Other Drugs
College life comes with many opportunities to explore new experiences. For some students, choosing to drink alcohol or experiment with other substances may be part of this process. The UHS Health Promotion Office works closely with the Assistant Director of Alcohol and Other Drug Education to create programs that educate and support students about alcohol and other drugs.
Our goals include:
Increasing your knowledge about alcohol and other drug use
Teaching you strategies to consume alcohol in a safe way
Building the necessary skills to hold safe events where alcohol is served
Creating an environment where you feel comfortable enough to seek support when you are ready to discuss alcohol, drug, or tobacco use patterns
---
SWARM (Students Wanting Alcohol Responsibly Monitored)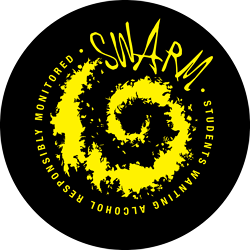 SWARM Event Management training is appropriate for fraternities, special interest housing, and/or any student group hosting an event with alcohol.
SWARM Event Management is:
A peer-facilitated event management training for organizations that host events with alcohol.
Designed to educate participants on the University's alcohol-related policy and guidelines for event management planning.
Focused on providing an opportunity for participants to build skills necessary for effectively hosting safer events.
Interactive and participant-focused, including conversations around checking IDs, crowd control, serving alcohol, fire safety, and active bystander techniques.
Used to provide safer drinking strategies for individuals who choose to drink.
A SWARM Risk Reduction Presentation is also available, which is appropriate for sororities, athletic teams, and other student groups who are interested in learning more about safer drinking and active bystander strategies, but are not hosting events with alcohol.
To register for SWARM Event Management Training or for the Risk Reduction Presentation, you must register via your organization's page on the Campus Community Connection (CCC) site like you would for any other event your organization would be hosting. On the third page on the Event Registration form it will ask you what type of event it is, and SWARM is one of the options you may select. Registration is required at least TWO WEEKS in advance.  A group must have at least five students registered for the training.
This program is offered by the Office of the Dean of Student's Center for Student Conflict Management with the support and collaboration of the UHS Health Promotion Office, Fraternity & Sorority Affairs, and the Title IX office. If you have questions, please contact Ashley Toland, Assistant Director of Alcohol and Other Drug Education at ashley.toland@rochester.edu or (585) 273-2568.
---
BASICS Program
The Brief Alcohol and Other Drug Screening and Intervention for College Students (BASICS) program is a service used by students to explore alcohol use. BASICS uses a harm reduction approach and is designed to:
Promote a non-judgmental environment to help you explore your alcohol use
Reduce risky behavior and harmful consequences of alcohol abuse
Identify changes that could you reduce your risk
Provide important information and skills for risk reduction as it relates to alcohol use
The program involves two sessions with a trained BASICS facilitator:
Session I: An appointment where you receive information about the program, including directions on how to access a web-based questionnaire.
Session II: Based on the data collected in the questionnaire, you receive a feedback profile that provides personalized information about your use of alcohol and other drugs, and how it compares to other students. You review this feedback profile in a confidential, one-on-one session.
Ready to explore your alcohol or substance use? Contact Amy McDonald, UHS Senior Health Educator, at (585) 273-5772 or amcdonald@uhs.rochster.edu.
---
Tobacco Dependence Counseling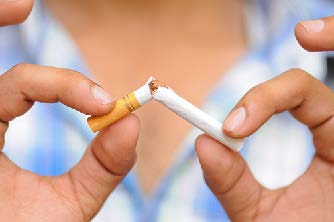 Whether you use tobacco every day, or just once in a while, the best way to protect your health is to stop using tobacco completely. We can help you.
UHS, in partnership with the Healthy Living Center, offers tobacco dependence counseling through the secure video conferencing app ZOOM. From the privacy and convenience of your phone or computer, you can work with a tobacco dependence counselor to get the trusted tools and support you need to stop smoking.
Not sure you want to quit? We can still work with you to develop a timeline, discuss your options, or talk about ways to reduce your use and start caring for your health right now.
Visits are covered by the mandatory health fee that is paid by all full-time students.
To get started, contact the Healthy Living Center at (585) 530-2050 or healthy_living_center@urmc.rochester.edu. Another option for students is to talk with your UHS or UCC provider.