Health Promotion Office
Health Care IQ
What's your health care IQ? Navigating personal health care can be challenging, especially for college students who may be on their own for the first time. Our programs and services can help you answer questions, such as:
Do I have a cold or the flu?
What so I do if I get Norovirus?
What vaccines do I need and where do I get them?
How do I properly wash my hands?
NYS Immunization Collaborative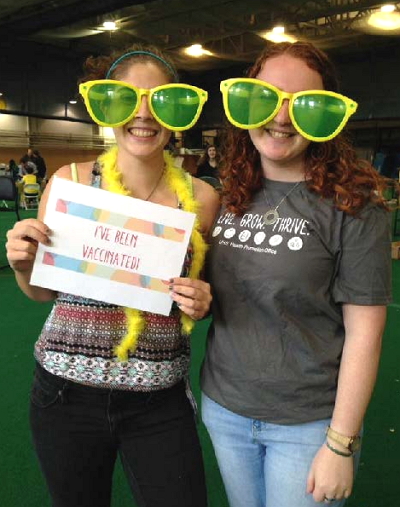 In August 2016, the University Health Service (UHS) joined the New York State Immunization Collaborative. This group of 17 colleges and universities, located throughout the state, works to increase the number of students receiving Tdap, flu, and HPV vaccine.
Strategies implemented during the 2016–17 academic year included:
Offering several flu and HPV vaccine clinics
Increasing the number of student patients asked about the vaccines during visits to UHS
Involving students in the promotion of the vaccine
Informing students on the Aetna Student Health insurance about coverage of the vaccines
Upcoming Clinic Schedule
HPV Vaccine – Call 585-275-2662 to schedule an appointment.

UHS will hold an HPV Vaccine Clinic on Sunday, March 25. This clinic is now full. Students who want to receive the HPV vaccine at UHS can schedule an appointment by calling 585-275-2662. No additional HPV Vaccine Clinics are planned for the spring semester.

Flu Vaccine

No additional Flu Vaccine Clinics are scheduled for the spring semester. Students can schedule an appointment to receive a flu shot at UHS by calling 585-275-2662.
---
Consumer Education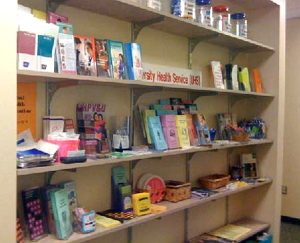 Throughout the year, the Health Promotion Office educates students on a variety of self-care topics. Examples include:
Care for colds and flu

Hand washing
Navigating your student health care
We also work with students on the University of Rochester Student Health Advisory Committee (URSHAC).

---