| | |
| --- | --- |
| Spring Break hours; RCCL honored, Plain White T's tickets, religious freedom lecture, art expo, photo contest deadline | |
News
Spring Break Hours
Many College student services will have reduced hours during spring break, including dining locations, Wilson Commons, libraries, and athletic facilities. Information on the changes can be found at
www.rochester.edu/college/odos/breaks.
RCCL Honored for Community Leadership

The Rochester Center for Community Leadership was recently recognized in Washington Monthly's annual college guide for its work in fostering a culture of service and civic engagement at the University. Read more...
Tickets on Sale for Plain White T's
Concert tickets for the Plain White T's are on sale at the Common Market or online at www.urochestertickets.com. The concert will take place in Douglass Dining Hall at 9 p.m. Friday, March 21. Tickets are $12 for undergraduate students (2 tickets per ID/1 ID per person) and $20 for all others. Sponsored by UR Concerts.
Accompanist to Give Master Classes at Eastman
Graham Johnson, one of the world's leading vocal accompanists and song scholars, will be in residence at the Eastman School from March 20 to March 22. Read more...
Video: Eastman Percussion Ensemble
Watch the Eastman Percussion Ensemble's performance of Fandango 13, a piece composed by Michael Burritt, chair of the woodwinds, brass, and percussion department at the Eastman School.
$5 Fridays Extended at Danforth Dining Center
The $5 all-you-can-eat lunch special at Danforth Dining Center has been extended through March. Faculty, staff, students, and guests can sample more than nine stations, including soups, salads, grilled items, and freshly baked goods from a brick oven.
Video: 'Spread the Word to End the Word'
Students on the River Campus and several programs at the Medical Center are hoping to help inspire respect and acceptance of individuals with intellectual or developmental disabilities by asking people to think about their word choices. The students, together with the University's Strong Center for Developmental Disabilities, the Institute for Innovative Transition, the Golisano Foundation, and Special Olympics, hosted a series of events on March 5 as part of the national 'Spread the Word to End the Word' campaign. The effort asks people to pledge to stop using the words "retard" or "retarded." See a video of the student-organized event.
Eastman Opera Theatre Presents Dialogues of the Carmelites

Dialogues of the Carmelites, a melodic opera with a dramatic story inspired by real events, will be presented Eastman Opera Theatre in four performances beginning Thursday, April 3. Read more...
Newman Lecture: 'Religious Freedom: The American Problem'
The Catholic Newman Community welcomes William Mumma, president of the Becket Fund for Religious Liberty, as the next speaker in its John Henry Cardinal Newman Lecture Series at 7:30 p.m. Thursday, March 27, at the Interfaith Chapel on the River Campus. His talk will explore religious freedom and how it is protected, applied, and lived in a democratic society. For more information, visit www.urnewman.org. The lecture also will be streamed live.
Study Sustainable Development and Human Rights in Costa Rica
Are you interested in environmental studies, sustainable development and human rights in Costa Rica? The English-taught, University sponsored study abroad program in Costa Rica allows you to engage in experiential, hands-on learning. Learn more about IES Costa Rica from program director, Sarah Cordero Pinchansky. Student returnees will also be available to provide a student's perspective of the program. Attend the information session at 4 p.m. March 18 in Dewey Hall 2-110C.
Video: For Those About to 'Cello-Rock,' We Salute You
Meet the Eastman School-born ensemble Break of Reality, a group that combines the traditionally classical music instruments of cellos and other strings to play rock and roll arrangements—an approach members of the group describe as "cinematic rock modern chamber" music. The ensemble celebrated its 10th anniversary with a concert at Kodak Hall earlier this winter and is getting ready to release a new recording this spring. See a video.
RecycleMania Week 6 Update
Keep up with how Rochester is scoring RecycleMania on the live-feed in the right column of the sustainability page under the events calendar. Also check out pictures and updates on the UR Sustainable Facebook page. Competition Week 6 Trivia Question: Answer correctly for your chance to win an ecofriendly prize: name three locations on campus where ink cartridges can be recycled.
CAB and UR Entrepreneurs Present: The Stand-Up Economist
Yoram Bauman, "the world's first and only stand-up economist," the person behind the popular video,
principles of economics, translated
, and author of the two-volume
Cartoon Introduction to Economics,
will present a show at the University at 4 p.m.
Friday, March 21,
in the May Room in Wilson Commons. Tickets, which are $3 for undergraduates ($4 for the University community and $5 for the general public), are available at the Common Market in Wilson Commons and will be available at the door. RSVP on
Facebook
.
Make Monday a 'Move-it Monday'
The Healthy Monday @ UR Campaign reminds you that although this week is meant for relaxation, it's still important to "move it!" If you don't have access to a gym, there are still plenty of options to go outside for a walk, power walk around the mall, or do
an Oprah Magazine-based at-home workout
.
The 16th Annual One Act Play Festival Is Opening Soon
Don't miss the International Theatre Program's One Act Play Festival. Four new plays—written, directed, designed and acted by students. Opens
Saturday, March 22
at 8 p.m. Tickets are $3. Available only at the
Todd Box Office
one hour before each performance. Seating is limited.
Big Questions Dinner
"What do we choose to ignore? 'Ignorance is bliss,' goes the saying. Ignoring means not knowing, and not knowing means not having to take responsibility." Join other students for dinner and discussion about the big questions, from 6 to 7:30 p.m.
Thursday, March 20,
at the Interfaith Chapel's River Level. There will be vegetarian, gluten-free, and dairy-free options.
RSVP
to be counted for dinner.
Read more
. Hosted by the Student Association for Interfaith Cooperation (SAIC).
Deadlines and Reminders
Call for Art: HeART of Disorder
Individuals from the University and greater Rochester community are welcome to submit artwork to be showcased at the annual HeART of Disorder art expo on Thursday, April 24. The pieces displayed will be individual interpretations of mental health. Submit your work by Saturday, March 15, at 11:59 p.m. to heartofdisorder2014@gmail.com. The event is presented by Active Minds in collaboration with Psi Chi, Sigma Delta Tau Sorority, Art and Art History Undergraduate Council, Charles Drew Pre-health Society, and the Creative Arts Club. Read more...
Deadline Is March 28 for Journal of Undergraduate Research
Submissions for the Journal of Undergraduate Research's spring 2014 issue are now open. Articles to be considered for inclusion are due to cgaryn@u.rochester.edu by 5 p.m. Friday, March 28. Click here for more information about submission requirements and guidelines.
Study Abroad Photo Contest Deadline Extended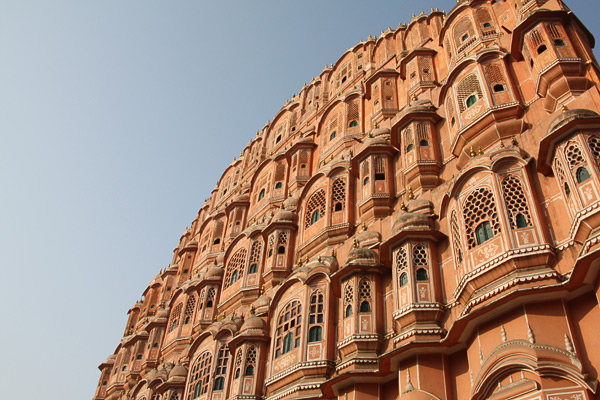 The submissions deadline for the annual Rochester Review Study Abroad Photo Contest has been extended to Friday, March 21. If you studied abroad in 2013, you're eligible to enter. The magazine is also looking for photos taken by international students for the annual International Student Photo Contest. Read more...
Regional Business Plan Competition Entries Due March 9
Have a great business idea? Enter the Finger Lakes Regional Contest of the New York State Business Plan Competition by submitting a two-page application by 11:59 pm. Sunday, March 9. A full business plan is not necessary. Students can submit to one of six categories: biotechnology/health care; energy/sustainability; information technology; or software (all app ideas); nanotechnology/advanced technology; products/services; or social entrepreneurship/nonprofit. Regional semifinalists will be invited to the presentation round at the University on April 9. Winners will go head-to-head with finalist from nine other regions for $500,000 in cash and in-kind prizes at the statewide competition on April 25 at the University of Albany. The competition is open to currently enrolled undergraduate and graduate students. Download the application and visit the website for more information and complete rules. There is no fee to enter.
Rochester Youth Year Fellowship Due March 7
The
Rochester Youth
Year fellowship gives recent graduates the opportunity to work with youth-oriented community organizations in Rochester for one year. Fellows create or expand initiatives that address the challenges facing youth and families in the City of Rochester.
Applications
for the 2014-15 service year are due
Friday, March 7
. Learn more by contacting
rochester@youthyear.org
.
KEY Applications Due March 20
The
Kauffman Entrepreneurial Year (Key) program
offers selected students a fifth, tuition-free year of college to pursue entrepreneurial endeavors. The spring application deadline is Thursday, March 20 at 5 p.m. in Lattimore 312.
Download the application
. Contact
Liz Monte
with questions.
| | |
| --- | --- |
| Weekly Buzz, a publication of University Communications, is emailed to all undergraduates at the Eastman School and in the College on Sundays during the academic year. Send comments and report delivery problems to weeklybuzz@rochester.edu. View issues online at www.rochester.edu/weeklybuzz. | |