Building a spirit of entrepreneurship: Bob and Jackie Sperandio
Building a spirit of entrepreneurship: Bob and Jackie Sperandio
Their legacy will affect the community—and business education—forever
For 40 years, Robert (Bob) Sperandio ran Sporting Dog Specialties, a Rochester, N.Y.-based direct mail company that PetSmart purchased in 1997. Along the way, he made a difference in many lives by providing jobs, modeling excellence and innovation, and building a spirit of entrepreneurship that has since inspired many.
"Bob made things happen—for our family and our community," says Jackie. "For him, business wasn't just about the money, it was about building something from the ground up, interacting with people, and being a source of sustenance for those who worked for us."
In June 2022, Jackie and her two children made a gift to the University of Rochester's Simon Business School to serve as a tribute to Bob. Their hope: to foster the spirit of entrepreneurship that was so important to him.
That $3 million endowed gift establishes the Robert Sperandio Professorship in Entrepreneurship, which will help Simon recruit and retain top-tier faculty, bolster its position as a leader in entrepreneurial education, and cultivate an innovative mindset among tomorrow's business leaders. It's a gift that will make an impact on business education—forever. And, it all began with a dream.
The early days
Sporting Dog Specialties started out very small, a passion project of a friend of Bob's father who wanted access to training products for his own dogs. The business grew and that friend brought on Robert's father as an equal partner. After Bob graduated from the University of Windsor in Canada—where he met Jackie and would earn his MBA—he returned to his hometown of Rochester, with a dream to start his own business someday. First though, he joined Mobil Chemical as a marketing executive.
Meanwhile, Bob's father bought out his partner. Then, a few years later, Bob and Jackie bought the business from him and eventually expanded it to four catalogs and five retail stores, with $70 million in annual sales.
"I remember the early days when it was just us," she says. "We kept our inventory, including items such as dog collars and whistles, in my father-in-law's family room. At our house, our kitchen became the direct mail and advertising hub of the company. That's also where I designed the company catalog."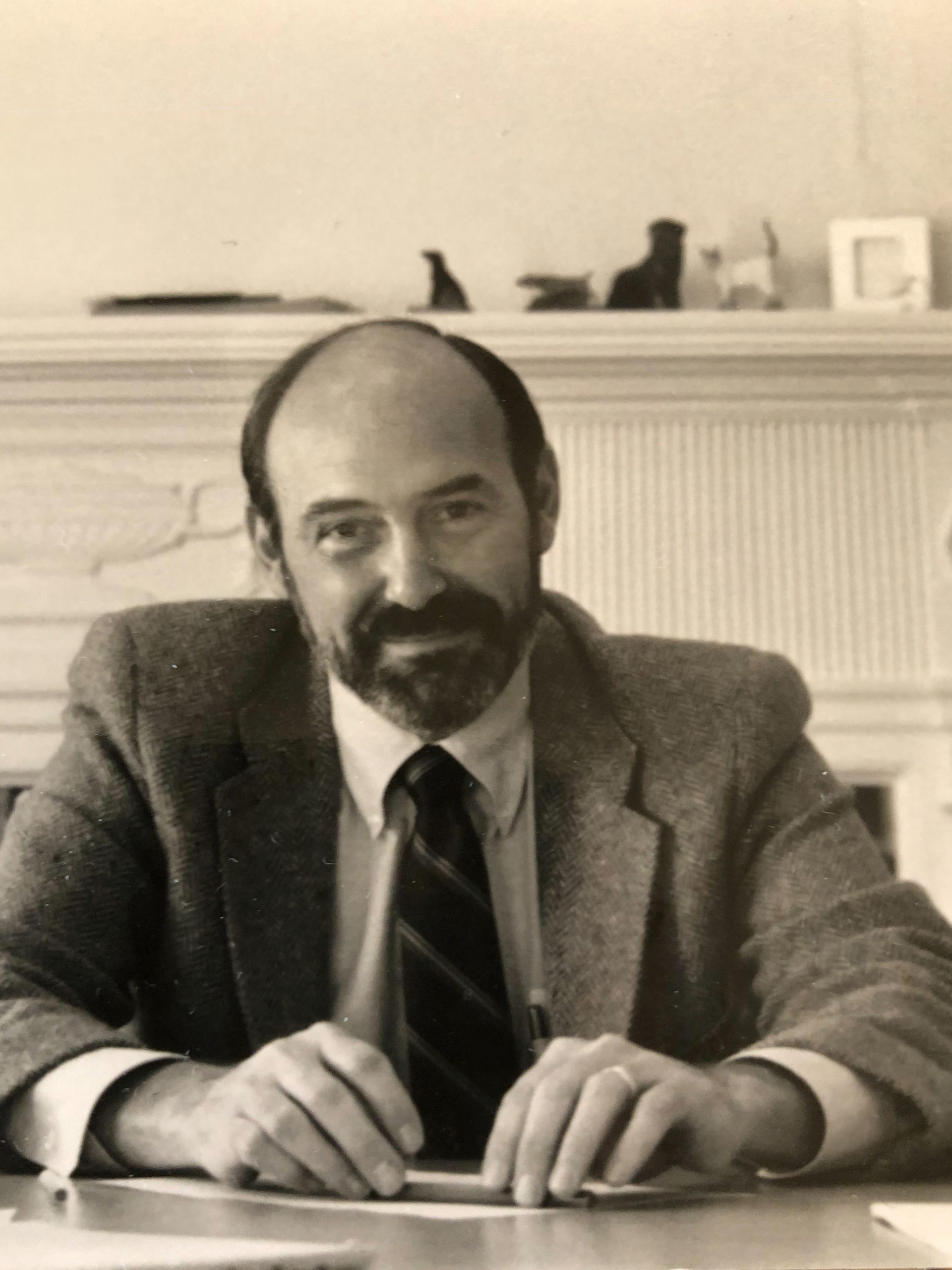 A booming business
Soon, sales increased, which prompted the Sperandios to rent a small office space in Spencerport, where they lived. In the early 1970s, they then hired their first employee, an office manager. By 1989, the business had grown so much that it moved to a newly-built 90,000-square-foot warehouse in Brockport and, at its peak, employed 400 people.
Recognizing Bob's business acumen, in 1997, the Greater Rochester Chamber of Commerce and its Small Business Council affiliate presented him with its Business Person of the Year Award. In 1990 and 1991, the company also placed in the top end of the chamber's "Top 100" list of fastest growing small and large local, private businesses. Then, in 1992, it rose to #1.
"Bob had a great sense of humor," says Jackie. "For instance, during his speech when he won the Business Person of the Year Award, he noted that running a small business was just like running a large one, just with fewer zeros."
In the late 1990s, the Sperandios started thinking about retirement and began looking for a buyer. They found one—PetSmart, which purchased the company in 1997. Sporting Dog Specialties then became PetSmart Direct.
A giving spirit
In their retirement, Jackie and Bob grew their long-time relationships with two local organizations: Lifetime Assistance, which serves people with developmental disabilities, and Hope Hall, a private school designed for students with special needs. Over the years, clients from Lifetime Assistance became employees at Sporting Dog Specialties. Bob also served as member of its board in the early 1990s.
"Bob always believed in creating opportunities where everyone can flourish and contribute to society," says Jackie. "That has been important to me, too. This gift to Simon ties in with that wish—to help people become successful entrepreneurs and positively affect the lives of those around them."
Read more about Jackie Sperandio's generosity.
Join us
Get involved, attend an event, connect a Simon graduate with your professional network, or make a gift to support Simon faculty, students, and community. Many opportunities exist to make a difference right now and into the future. For more information, contact Courtney Skinner, Executive Director for Simon Alumni and Advancement.