Cultural visionary, Arthur Satz, leaves the largest endowed gift ever in support of the humanities at the University of Rochester
Cultural visionary, Arthur Satz, leaves the largest endowed gift ever in support of the humanities at the University of Rochester

Gift establishes the Arthur Satz Department of Music and will fund a minimum of five professorships in the humanities within the University's School of Arts & Sciences
Arthur Satz—a music major from the University's Class of 1951 and the late president emeritus at the New York School of Interior Design (NYSID)—has bequeathed the largest endowed gift ever in support of the humanities at the University of Rochester's School of Arts & Sciences. Satz's visionary generosity will establish the school's first named department—the Arthur Satz Department of Music—and a minimum of five professorships in humanities-related fields.
The Satz professorships will serve a vital role in helping the school recruit, retain, support, and recognize faculty members who have made outstanding contributions in the humanities. Honey Meconi, a professor with appointments at both the School of Arts & Sciences and Eastman School of Music, has been awarded the first of these honors, the rest of which will be awarded in the next few years. She has been named the Arthur Satz Professor for the Department of Music.
"We are tremendously grateful to Arthur Satz for his generosity, his commitment to academic excellence, and his passion for music and the humanities," says Sarah C. Mangelsdorf, the University of Rochester's president and G. Robert Witmer, Jr. University Professor. "At a time when there are so many immediate and pressing needs facing us, his gift provides us invaluable resources that will forever support our mission."
"Arthur's gift underscores the importance of a liberal arts, humanities-focused, and music-inspired education—one offered through the best faculty in their fields," says Gloria Culver, dean of the School of Arts & Sciences. "This is an unprecedented gift—it allows us to look long term and know that we can forever support areas that are vital to the educational experience here and the human experience everywhere."
"Arthur's life was full of what gave him joy and meaning—and that included and was sustained by art," says Rick Mizdal, a longtime friend. "He relished music, he went to the theater, and he thoroughly enjoyed thoughtful conversations about art and culture. He deeply appreciated how embracing the humanities helps us all be better thinkers and better people. This gift is his legacy."
Adds Culver, "The humanities are so fundamental to our shared human experience. Studying them and appreciating them give us context. By immersing ourselves in literature, history, art, and philosophy, we improve our ability to think contextually and we can better understand the impact of our societal actions as well as our individual ones. Arthur knew this. Few people have the vision, the dream, and the means to do what he has done."
In 1963, Satz joined NYSID, where he eventually became the school's president and board chair. During his transformational career there, he upgraded NYSID from a certificate school into a full-fledged bachelor's and master's degree-granting institution. Prior to NYSID, Mr. Satz was a faculty member in the music departments at Yale University and Vassar College. As noted in his New York Times obituary, Satz believed that an interdisciplinary arts education had the distinct ability to open minds and widen the focus of design students.
While at the University of Rochester, Satz was an active member of the Glee Club and the Theta Chi fraternity. He was also part of the Campus Times editorial team. He started playing the piano as a child and continued throughout college and the rest of his life.
The University of Rochester is one of the nation's leading private research universities. Located in Rochester, NY, the University gives undergraduates exceptional opportunities for research and interdisciplinary, self-driven study through its unique cluster-based curriculum. The University's School of Arts & Sciences and Hajim School of Engineering & Applied Sciences are complemented by its Eastman School of Music, Simon Business School, Warner School of Education, School of Medicine and Dentistry, School of Nursing, Eastman Institute for Oral Health, Laboratory for Laser Energetics, and Memorial Art Gallery.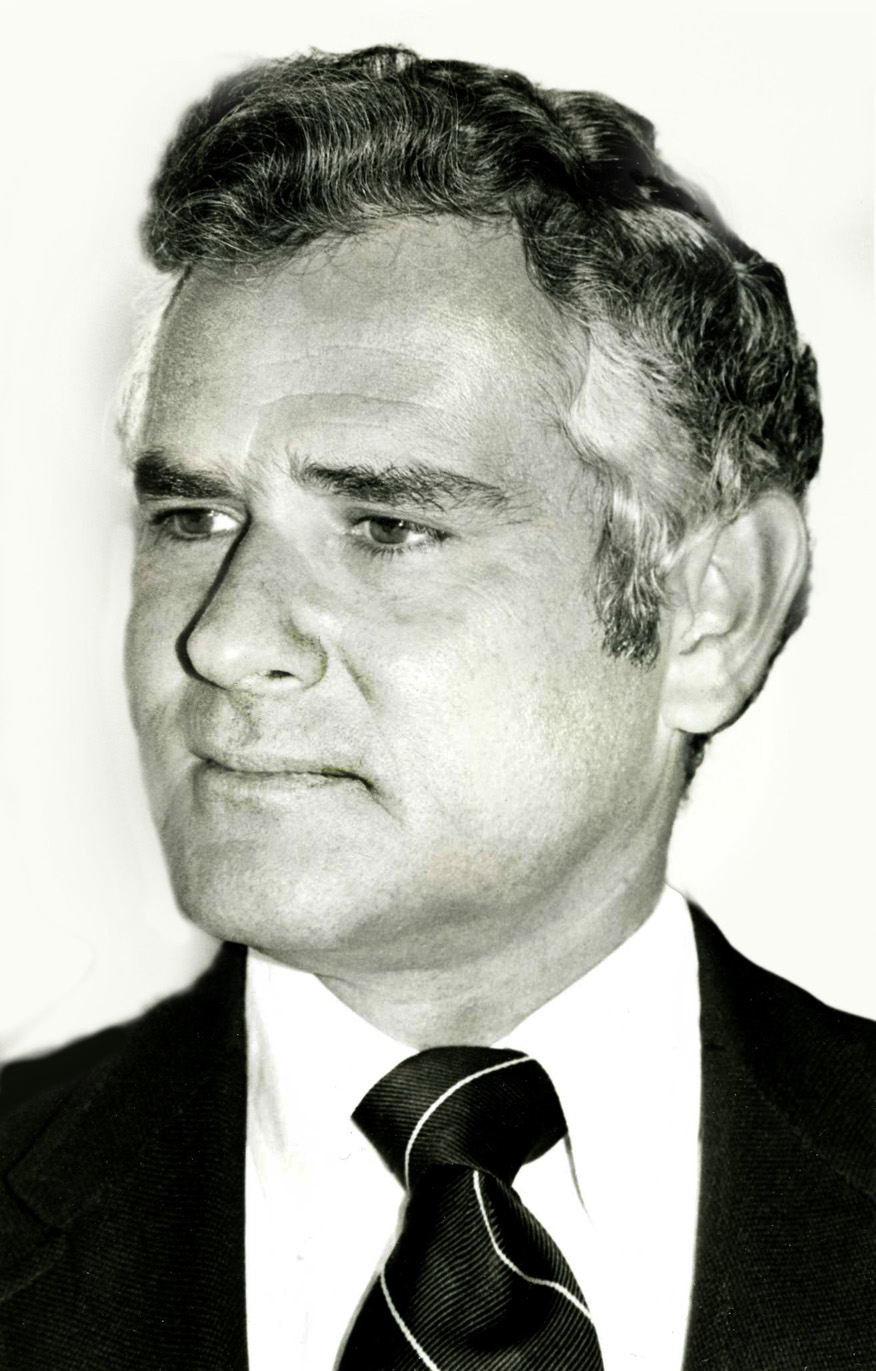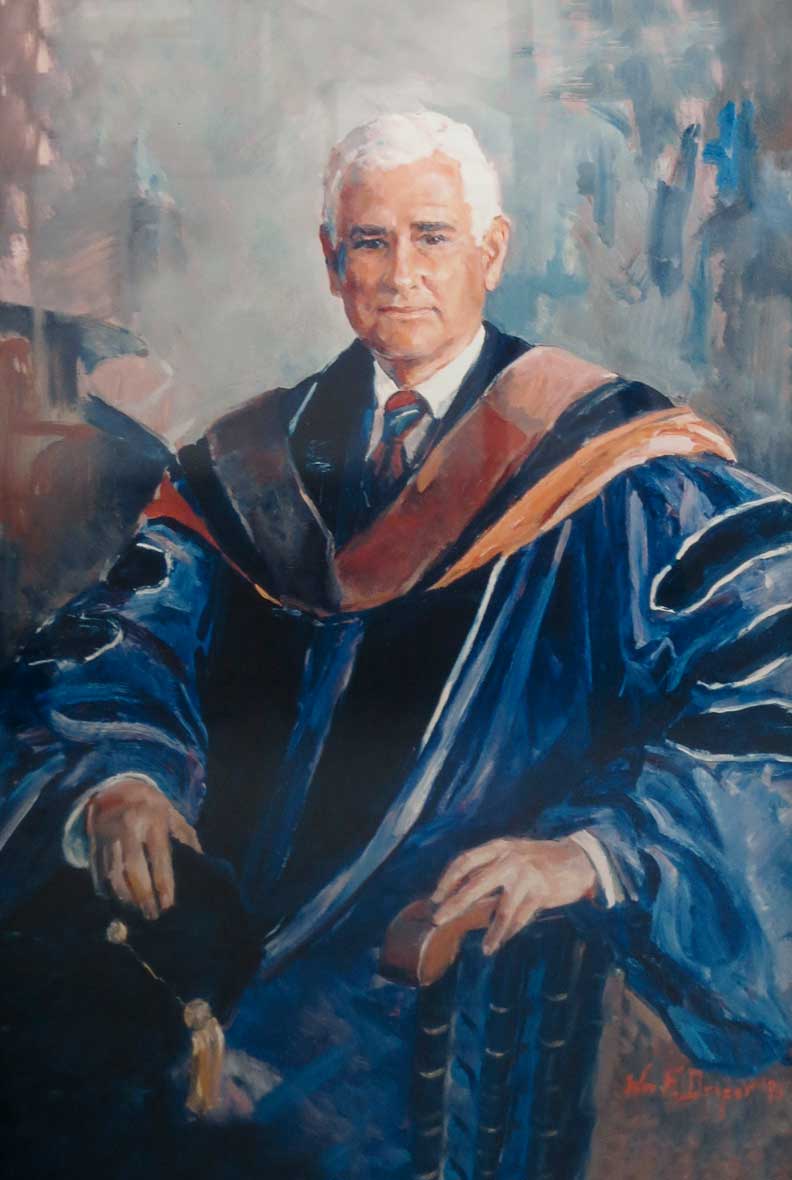 Arthur Satz's impact
"This is a truly transformative gift. It will forever benefit students who are passionate about music but will likely not pursue it professionally, for example, the future physicist who wants to perform and understand music theory. Arthur knew that students could do both here and that music and the humanities would prepare them for life.
This gift is a game changer for our school, and it reinforces the importance of the humanities as a key component of the liberal arts. Joanna Olmsted, my predecessor, voiced that commitment early on in her tenure here. It's been my privilege—as a scientist with a passion for the humanities—to underscore that commitment and advocate for such a vital part of our students' academic experience.
This level of support is rare. Very few people have the vision, the dream, and the means to make this happen. And, with so many pressing, immediate needs facing the University and the world, this gift gives us an opportunity to focus on the future. It helps us secure our commitment to the arts and the humanities, forever. It provides us the resources to retain and recruit the best faculty, which will help us continue to bring in the best and brightest students. It will be a catalyst for scholarship and research that will enrich the humanities overall."
Gloria Culver
Dean, School of Arts & Sciences
"I met Arthur back in 1997, when I was still chair of the music department. I remember walking into his living room and seeing the large grand piano, as well as an impressive array of artwork. It all made quite an impression on me. So did Arthur. He was extraordinarily inquisitive, intellectually curious, and he was a joy to talk with. He could talk for hours about everything musical, from the classics to the latest Broadway musicals. He always asked what I was working on, whether Weill and Hindemith or Sondheim and Prince.
It's fascinating to me that Arthur managed to major in music back when there was no music department within the College. He was so inspired by his passion for music that he made that degree happen. Over the years, the department has grown and large numbers of students—about a third of all the College's undergraduates—participated in our courses and programs. Arthur couldn't believe it. He was thrilled with how many students were embracing music as something to both perform and to study.
Having just retired last year, I'm gratified to know that the department will forever be named after him. Arthur thrived on key aspects of the humanities—music, art, and culture, for instance—and now, because of his generosity, many students and faculty will share in that vision."
Kim Kowalke
Professor Emeritus of Music at the School of Arts & Sciences
Professor Emeritus of Musicology at the Eastman School of Music
"When we were at a party or a gathering and people would talk about their alma maters, Arthur was always very proud to say that he went to the University of Rochester. His professors' insights along with the college's liberal arts approach to education shaped the man he became—a gifted musician, music connoisseur, arts patron, literary consumer, and committed educator.
That time at Rochester was tremendously formative. During those pivotal four years, Arthur learned the basics of music, about the structure and power of it, and the humanities overall. With all of that came a profound respect for education and the arts.
Throughout his life, Arthur put into use what he learned at the University, certainly as someone who loved playing the piano and was brilliant at it, and, later, as a teacher and head of the New York City School of Design.
Arthur would often tell me that all periods of art coincide—musical ones, artistic ones, design ones, and more. He said that the 'language of music was the same as it was in design.' He was dedicated to transposing what he knew and loved about music into a visual idiom. He was so good at that.
Arthur was a humble, brilliant man, and he was truly a cultural visionary. This gift is a testament to that."
Rick Mizdal
Painter, photographer, educator, and a longtime friend of Arthur Satz's
"Arthur and I met years ago at a University dinner in New York City. We discovered we had both been at Yale, he as an instructor in music, and I as a PhD candidate in biology. We discussed then how rewarding and stimulating some of our academic experiences outside of our chosen fields were, and that those exposures had continued to enrich our lives and perspectives.
Arthur's long-held interest was to sustain academic rigor and teaching excellence while enhancing the intellectual and interdisciplinary life for students and faculty. Over a number of years, the Department of Music on the River Campus has built a faculty distinguished for its scholarship, and an academic program in which demanding and superbly taught courses have attracted majors, minors, and students from all disciplines. Arthur's legacy not only sustains this strong foundation, but also enables expansion of the scope for additional creative connections.
Arthur made a magnificent and visionary gift to the University. His desire to invest in the future of the humanities and music are aligned with his deep appreciation of the creative elements of humankind, and his recognition that, regardless of one's chosen profession, these disciplines help foster cultural awareness, and develop creativity, critical thinking and reasoning skills.
It was a privilege to have known Arthur, albeit far too briefly."
Joanna B. Olmsted
Dean Emerita, School of Arts and Sciences
Professor Emerita, Department of Biology