"Knowing others is intelligence; knowing yourself is true wisdom. Mastering others is strength; mastering yourself is true power."
— Lao Tzu, ancient Chinese philosopher believed to have written the Tao Te Ching
Gaining self knowledge is one of the most challenging yet rewarding aspects of human experience. To know ourselves, we must pursue our noblest goals with an unwavering commitment to excellence and hard work. We must push the limits of our understanding and abilities. We must take untested paths that do not guarantee success. Through this process, we discover strengths and talents we did not know we possessed. Our lives become more fulfilling and purposeful, and the lives of others are enriched as the result of the difficult journey we made.
The power of challenging ourselves in making greater societies often seems to have been forgotten. Yet in a few rare places it is still a thriving practice that produces tremendous results for the world. I spend much of my time traveling across the country meeting with enthusiastic alumni and friends of the University. They consistently talk about how their Rochester experience shaped their lives. I am continually impressed by how much the quest for challenging and improving ourselves remains at the core of the Rochester experience.
Alumni speak with intense pride of their education here. They talk about rigor, hard work, analytical problem solving, innovative thinking, and developing a versatile intellectual toolkit that helps them and those they serve in diverse circumstances. Commitment to excellence and striving to work at a level where their full potential is maximized becomes engrained in their characters. I believe these elements help define the concept of Meliora or "ever better." Furthermore, I believe Meliora is far more than a school motto. It is an ethos, and as Bob Goergen, University Board chair emeritus says, it "is a life choice."
In an era where so many take the easy and less challenging course, Meliora is our "shining city upon a hill." It distinguishes us among institutions of higher education. Choosing this path creates a bond that unites our entire community and serves as an example for all to see.
An alumnus of our College of Arts, Sciences and Engineering told me about his experience entering graduate school at another institution. Many of his new classmates had attended Ivy League schools. The Rochester graduate was anxious about his ability to compete. He soon discovered he was better prepared than his classmates. His knowledge was deeper and fuller, and he was much better trained as an analytical problem solver. I hear similar stories from Rochesterians across the generations and all fields of study.
I believe that sharing these stories is a vital part of defining who we are. They provide a compelling way to talk about ourselves to others. Hearing these stories makes me feel an enormous sense of privilege. I am honored to serve this extraordinary University and its amazingly talented, dedicated, and energetic alumni, faculty, staff, and supporters. Working together, we are building an even stronger and an ever better institution.
Meliora,


James D. Thompson

Senior Vice President

Chief Advancement Officer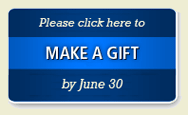 P.S.: Let me also take this opportunity to remind you to make a gift or pay a pledge before June 30, the end of the University's fiscal year. Thanks to your collective generosity, we will continue to improve the lives of countless people in our community and around the world..