Give me 5
Five minutes with Sevin Yeltekin, Dean of the Simon Business School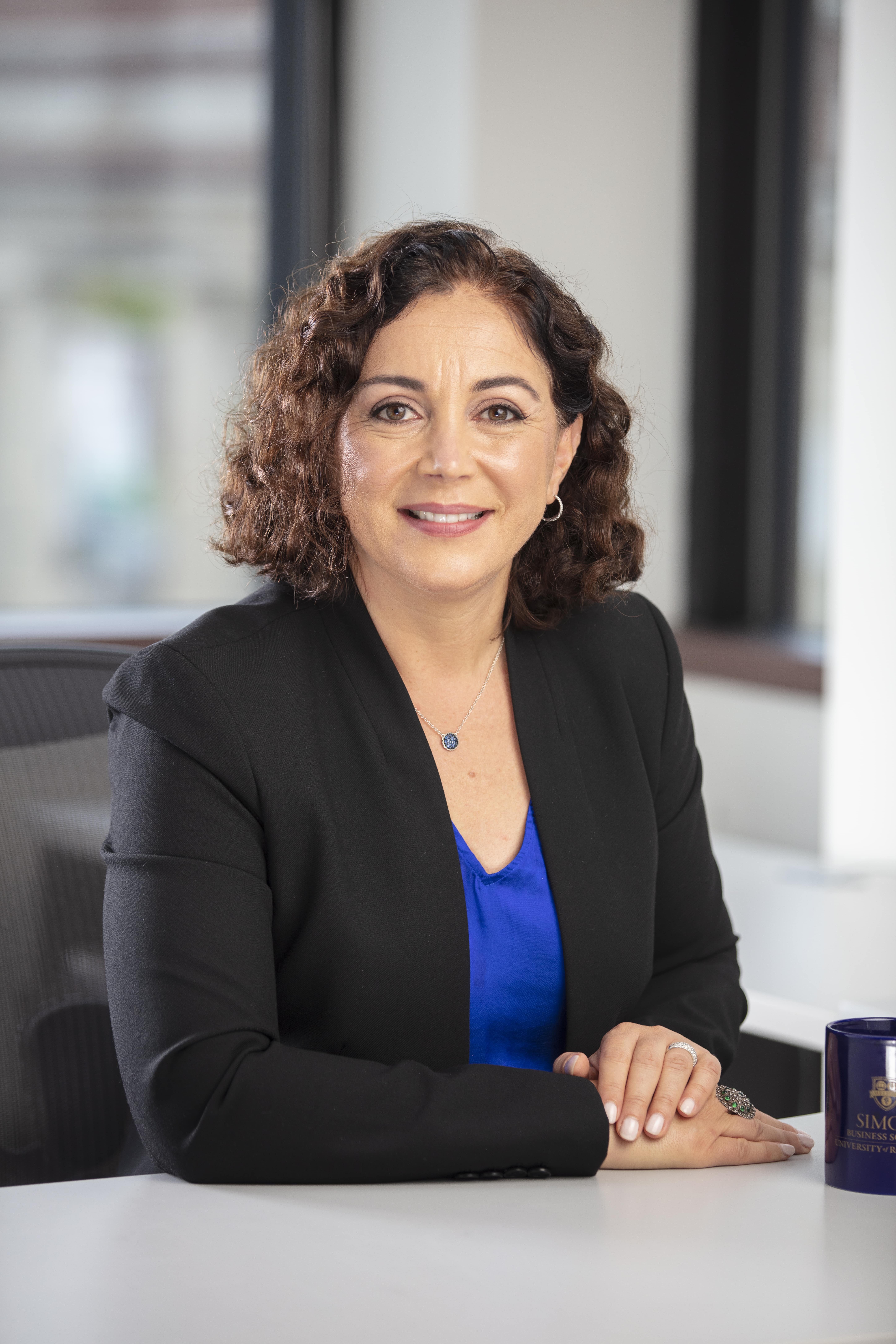 You've been Simon's dean since July 2020. What attracted you to Simon?
I was drawn to Simon for several reasons, including its small yet incredibly welcoming, diverse, and intellectually rich environment. The school offers rigorous and analytical academic programs, educates and trains the best business leaders of tomorrow, and is home to world-renowned faculty whose research informs and provides solutions for business and societal challenges. Simon has done an excellent job of creating a vibrant, close-knit community, too—among its students, faculty, staff, and alumni.
Simon just announced a new strategic plan. What's distinctive about it?
I'm excited about our new plan, Simon 2025, which focuses on four pillars that build on our areas of strength. The first one is about being an intellectual and professional hub for all those we serve, from learners to researchers to corporate partners to our alumni. The second focuses on agility and partnership, especially as it relates to our curricular programs and the relationships we foster with alumni, academia, and the business community. The third emphasizes innovation and cultivating an entrepreneurial mindset—with hands-on, experiential learning playing a key role. The fourth amplifies our steadfast commitment to attracting and retaining a diverse community, one that will meet the business needs of a diverse world.
What are the biggest issues facing business leaders today? How has the pandemic affected them?
Talent management is one of the biggest issues this business world is confronting. Leaders are pondering, more than before, what do employees value professionally and personally in an organization or in a role? How do we onboard new talent and foster professional relationships and culture with so much remote work? The way people work has shifted permanently—no matter if it's within a corporation, a not-for-profit agency, or an educational institution. At Simon, we are asking ourselves the same questions from an academic perspective, and we are coming up with ways to respond. For instance, soon, I'd like to offer a talent and HR analytics class to help future leaders learn management techniques around workplace productivity and satisfaction in an increasingly diverse, often hybrid and highly digitized environment.
You have expertise on blockchain and cryptocurrency. What should the average person know about these?
There aren't any barriers to entry with cryptocurrency nor is there much oversight. It is financially very risky. I would not recommend that anyone invest their tuition dollars into Bitcoin. Blockchain is another story though, with great potential. It's a decentralized technology on which any kind of data can be safely stored and shared. Some refer to it as a digital ledger, but to me it's much more than that: it is an alternative to trust. That's blockchain's greatest appeal—it is fundamentally secure, and it cannot be undone. It can be used in many ways, too, for instance, to track supply chains, compare health care information, and share financial data. The use cases are multiplying. We will see more proliferation of blockchain technologies in the near future.
As an economist with expertise on inflation, do you expect inflation to ease soon?
The Federal Reserve's primary job is to facilitate a soft landing for the economy—to bring down inflation without throwing the economy into a recession. There have been some instances of soft—or softish—landings after the Fed raised the interest funds rate significantly in response to rising inflation. In 1965, 1984, 1994, the Fed pulled off its balancing act without causing a recession.
Will the Fed strike the right balance this time around? As of right now—at the end of March 2022—I'm cautiously optimistic, but it's difficult to overstate the complexity of preventing an economic downturn in the context of rising inflation, geopolitical conflict, and a global pandemic. As a nation, we have confronted economic challenges before, but we have never before faced these combined factors. These next few months will be pivotal. At Simon, we will continue to analyze and untangle the economic questions that matter most as events play out.
Find this story and more good things for University of Rochester alumni and friends in the summer issue of Buzz magazine.