Spring Forward
Experts from UR Medicine's Fitness Science and Center for Community Health & Prevention programs weigh in on how to emerge from winter and pandemic hibernation.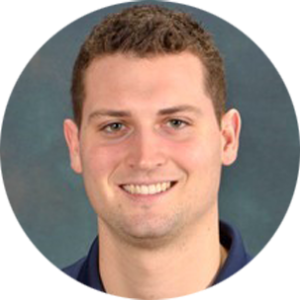 Cameron Apt,
ATC, CSCS, USAW
USAW Director of Athletic Performance Services, UR Medicine Fitness Science
UR Medicine Fitness Science is a research-based program that helps people optimize their performance through movement analysis and training, nutrition consultation, and mental skills coaching.
Check out Apt's 28-day home workout series.
Do a little more than yesterday
"Many people think it takes a lot of hard work to take their fitness to the next level. If you play a high-level sport, it might," says Cameron Apt. "But for most of us, it takes a consistent level of 'just enough' and 'a little bit more than yesterday' to shape our goals into reality." Apt offers these tips:
Build your habits back slowly. If you haven't worked out recently, don't start by running a 10K or lifting 300 pounds, just because that's what you used to do—you'll end up sore and maybe even injured. Our bodies adapt, but not overnight. Instead, for the first one to three weeks, do a little bit, and do it consistently. That could be stretching, taking a walk or short jog, or doing some bodyweight exercises.
You don't need gym equipment. Bodyweight exercises are strength-training exercises that use our own weight to provide resistance against gravity, such as squats, push-ups, and planks. Not only do they have a massive impact on strength, flexibility, and cardiovascular fitness, they also improve mobility and stability in a way that traditional strength training does not. You'll have a stronger core, better balance, and move more smoothly for everyday life.
Do less than you think you should, but do it more often. Try doing five or fewer bodyweight exercises each day. Or pick one exercise and do five every hour, on the hour, throughout your day—it adds up quickly and you'll build strength without soreness or overstressing your body. Each day, add one more rep per hour or increase the number of hours. By making small changes and consistently applying them in our daily lives, we adapt without getting injured and build strength and performance.
"For most of us, it takes a consistent level of 'just enough' and 'a little bit more than yesterday' to shape our goals into reality."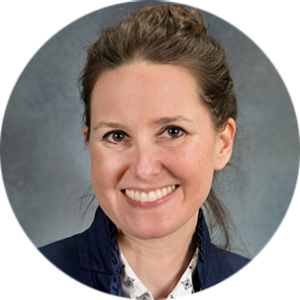 Jill Chodak,
MS, RD, CDN
Clinical Dietitian, UR Medicine's Center for Community Health & Prevention
Find out more nutrition tips and recipes from Chodak
Personalize your plate
March is National Nutrition Month, and this year's theme is "Personalize Your Plate." But how? Jill Chodak offers the following advice.
Think about what you want to change and what you can change, rather than what you think you should change. Take a kind, reflective look at where you are with life, health, food, money, work, and stress. This will make all the difference in how things go.
Recognize that every day is different and be prepared. Have a plan A, B, and C to ensure flexibility, promote long-term change, and support those ups, downs, and in-betweens. One day you might work out, eat fiber, and go to sleep on time, while another day you might be so exhausted, none of that seems feasible. What can you do then? Rest. Call a friend to support mental health. Identifying and navigating obstacles is the key to achieving long-term health.
Find what works for you and get the support to achieve it. It seems simple, but how often do we consider choice in the health journey? We all have different bodies, genetics, health conditions, and eating patterns. Find out what makes your body and mind feel best and move toward it. This may also mean having to drown out "nutrition noise" from folks offering the latest trend or fad to get healthy. What works for a family member, best friend, or celebrity may not work for you. If you're not sure where to start, reach out to the people who have dedicated their lives to this—registered dietitians. Find one near you, here.
"Find out what makes your body and mind feel best and move toward it."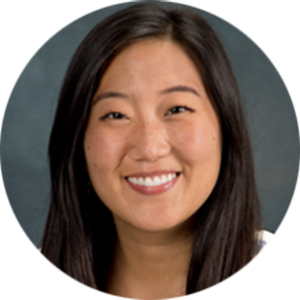 Jennifer Lee

CPT Lifestyle Counselor at the Center for Community Health & Prevention
For more meditation resources, Lee recommends the Calm, Headspace, and Insight Timer apps.
Make a mindful transition
"Many people expect that they'll jump right back into their old routines and activities when things open up again," says Jennifer Lee. "But this may not be realistic or what we need." She adds that acknowledging what we've all experienced—a year of collective hardship—and transitioning to new realities can be difficult. To help people adjust, Lee offers the following suggestions.
Try mindfulness-based stress reduction, or MBSR.
Mindfulness is the ability to know what is happening in your head at any given moment without getting carried away. Often recommended to manage disease, MBSR is a useful method for improving mental health and reducing symptoms of stress, anxiety, and depression. Lee likes compassion or loving-kindness meditation and suggests the ten-minute "Guided Lovingkindness" meditation.
Practice gratitude. You might journal for five minutes, recall meaningful memories, or write a letter to someone who's made an impact on your life.
Lower expectations to a realistic level. Our schedules will likely increase or shift and include more socializing, extracurricular activities, commuting, and much more. Having a realistic idea of what you can take on and how much time and energy you can give is important for self-preservation.
Align with your values. Take time to reflect on what your values are and how or if the adjustments to routines are adding value to your life. When we align our behaviors with our values, there is a greater sense of well-being and vitality.
"When we align our behaviors with our values, there is a greater sense of well-being and vitality."
—Margaret Bogumil, March 2021