Giving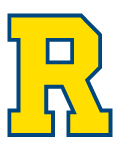 Please consider making a gift to Athletics. All gifts—including one-time donations; endowed funds; and designated contributions from participation in the George Eastman Circle, our leadership giving society—help take Rochester Athletics to the next level.
Your contribution will help the in many ways while supporting what is most meaningful to you. And by giving to Athletics you automatically become a Friend of Rochester Athletics.
Ways to Give
Give Annually
Join or continue your commitment to the George Eastman Circle, the University's leadership annual giving society, and help provide unrestricted resources to the athletics general find or the athletic program of your choice and makes an immediate impact.
Provide Endowment Support
Athletic endowment provides ongoing financial resources for the coaches and their teams. Giving to these funds is a commitment that supports varsity sports in perpetuity.
Contribute toward Capital Improvements
Potential renovations and improvements to the Prince complex could include upgraded equipment, training rooms and new locker rooms, team meeting spaces, the scoreboard in Fauver Stadium, and landscaping.
Transformational Gifts
The Robert B. Goergen Athletic Center
Recognizing that a university needs high-quality facilities to attract the best students, Rochester Athletics launched an aggressive campaign in 1999 to renovate its 200,000-square-foot indoor athletic facility. As chairman of the Board of Trustees during that time, Robert B. Goergen '60 made a leadership gift and championed an effort that ultimately raised $15 million in support. In October of 2000, during the University's Sesquicentennial Weekend, the athletic center was named in his honor. Goergen has a long history of supporting the University of Rochester.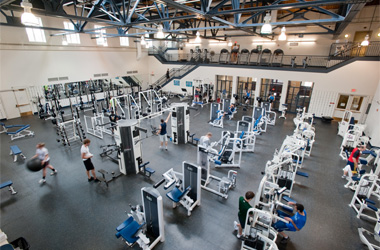 The Brian F. Prince Athletic Complex
Brian Prince '86, '89S (MBA) recently endowed the Brian F. Prince Athletic Complex (PAC). It complex comprises Fauver Stadium, a 5,000-seat multi-sport facility; a baseball field; outdoor tennis courts; and team practice areas. Prince first made a leadership gift to the University in 2002 when he established Prince Family Endowment for Men's Soccer. Just as Goergen's gift helped position Rochester Athletics on a national level, this endowment helps Rochester Athletics evolve into one of the elite Division III programs in the country. Learn more about renovations and expansion of the Prince Outdoor Complex.