Advising Week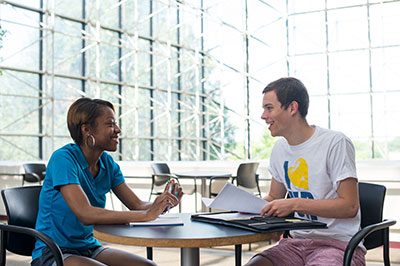 October 29 to November 2
This website is a work in progress. Please check back as additional events may be added. 
Each semester, during the week prior to registration, a number of special events are held so that students can meet with faculty, learn about academic opportunities, and prepare for registration. Advising Week events include departmental advising hours, a humanities-focused advising session with faculty from a number of disciplines, interest meetings, and the Undergraduate Research Fair. See the department/program advising information below for the specific opportunities and events.
Registration Dates and Times
Registration for the spring 2019 semester opens on Monday, 11/5.
For more specific registration information see the registration schedule for spring 2019.
---
Department/Program Advising Information