Overview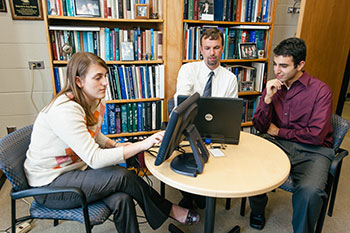 The Office of Graduate Education and Postdoctoral Affairs in Arts, Sciences and Engineering will make every attempt to answer your questions and guide your transition to graduate school. The information on this site, coupled with our communications via email, will start you on the path to success at the University of Rochester.
Please read the current official Graduate Bulletin, paying particular attention to those sections governing your specific degree program and the section "Regulations and University Policies Regarding Graduate Study."
Your individual department and program are also important sources of advice and information. Contact the program coordinator listed at the bottom of your offer letter with any questions about your program.
You are responsible for regularly reviewing your bursar account and understanding the tuition, fees, and refund policies associated with your specific degree program.
Additional resources: