Office of Equity and Inclusion
Message from Vice President and Chief Diversity Officer Mercedes Ramírez Fernández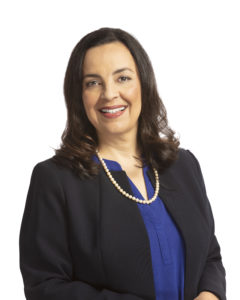 "One thing that attracted me to the University of Rochester is the deep sense of pride that is shared between everyone who works, studies and lives here. It's pride that comes from being part of one of the world's top research institutions with the noble mission to learn, discover, heal, and create. Our pride and our mission are the threads that connect us as a community.

Of course, our University is also part of the greater Rochester community. Our hospitals and campuses are embedded pieces of this city and its surrounding areas. From the Eastman School of Music's downtown location to River Campus and the many locations of our Medical Center, we are part of Rochester and Rochester is part of us."
Subscribe to our Encompass Newsletter to get the latest messages from Mercedes Ramírez Fernández, along with other updates from our office. You can also see previous issues in our Encompass Newsletter archive.
Our commitment to creating an inclusive community
The Office of Equity and Inclusion (OEI) is dedicated to cultivating an equitable, respectful, and welcoming culture at the University of Rochester. We strive to weave diversity, equity, and inclusion throughout the University's mission to learn, discover, heal, and create.

We celebrate our connections to the Rochester community and affirm that in a pluralistic culture, the definition of community includes individuals who represent every race, creed, color, ability, sexual identity, and gender.

Read more: University Statement on Diversity and Inclusion | University Statement of Educational Philosophy | University's Vision and Values 
Our work focuses on five institutional EDI priorities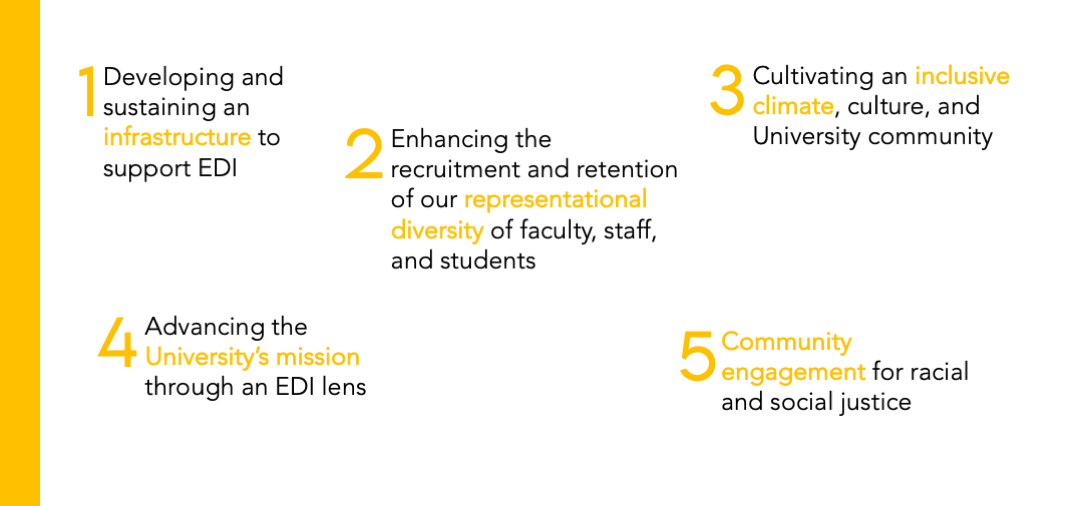 ---

Resources in the Aftermath of the Hate Crime in Buffalo
Upcoming Programming and Events

Asian American and Pacific Islander Heritage Month
The Institutional Office of Equity and Inclusion is honored to acknowledge and celebrate Asian American and Pacific Islander Heritage Month along with the institutional community. The United States government recognizes the history, culture, and achievements of Asian Americans and Pacific Islanders during the month of May. This month, Dr. Esther Choo, Associate Professor in the Center for Policy and Research in Emergency Medicine, Oregon Health Science University, and Founding Member of TIME'S UP Healthcare, will share a presentation, "Building Organizational Cultures of Excellence" on Tuesday, May 17 at 6pm EST via zoom. This program is free and open to the public.
Celebrating Juneteenth: Affirming Truth, History, and Light
As an institution, we are excited to recognize and celebrate Juneteenth on Monday, June 20. Juneteenth—also known as National Freedom Day—is the oldest nationally celebrated commemoration of the ending of slavery in the United States. In alignment with honoring the traditions and practices of persons of African descent, the institutional-wide Juneteenth celebration, Expressions of Freedom Exhibit, will take place on June 16, 2022, from 10am to 7pm in the Feldman Ballroom. This program is free and open to the public. The Expressions of Freedom Exhibit will showcase creative and artistic responses to the inquiries: What does "Freedom Day/Juneteenth" mean to you? How do you recognize "Expressions of Freedom?" Responses to the inquiries are due by Friday, May 27.
More Information about Juneteenth Activities
News and announcements
Featured
Research Equity Fund Program (REFP)
The Institutional Office of Equity and Inclusion is providing short-term and immediate funding to support faculty research through the Research Equity Fund Program (REFP). During Spring/Summer 2022, the REFP will support full-time University of Rochester faculty for research activities disrupted by COVID through two funding strands.
Featured
OEI Call for Faculty Success Program Fellows and Mentors (Deadline extended)
The University of Rochester Office of Equity and Inclusion (OEI) is pleased to provide research faculty/tenure line faculty the opportunity to participate in our 2022 National Center for Faculty Development and Diversity (NCFDD) Faculty Success Program (FSP) for Fellows and Mentors. The program will support a cohort of Fellows and Mentors across the university. Fellows will participate in the upcoming FSP program and receive mentoring from UR Mentors. Mentors will support fellows and create/lead a NCFDD network. Deadline to apply: March 4, 2022.
Insights Podcast
Programs and Initiatives
Our office oversees a variety of initiatives and teams to ensure safety, equity, and diversity across the University.
Equity and Inclusion: Schools and Centers
Each of the University's schools and colleges have offices devoted to diversity initiatives at the school level.
Stay connected
Like us on Facebook, subscribe to our Encompass newsletter, visit our YouTube page, and use #urdiversity on Twitter to connect with us!