Office of Equity and Inclusion
Our commitment to creating an inclusive community
The Office of Equity and Inclusion (OEI) is dedicated to cultivating an equitable, respectful, and welcoming culture at the University of Rochester. We strive to weave diversity, equity, and inclusion throughout the University's mission to learn, discover, heal, and create.
We celebrate our connections to the Rochester community and affirm that in a pluralistic culture, the definition of community includes individuals who represent every race, creed, color, ability, sexual identity, and gender.
Read more:
---
Nearpass Named Assistant Vice President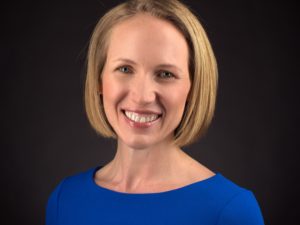 Catherine (Kate) Nearpass has been named assistant vice president for civil rights and Title IX coordinator in the Office of Equity and Inclusion (OEI). The dual role was recently created to ensure the University of Rochester's continued compliance with its Policy Against Discrimination and Harassment, federal Title IX regulations, and affirmative action obligations. Nearpass will head OEI's Title IX, equal opportunity, and affirmative action efforts, including complaint investigations, policy work, and education and training. "I am delighted that Kate is joining the OEI team," said Mercedes Ramírez Fernández, the University's Richard Feldman Vice President for Equity and Inclusion and chief diversity officer. "She brings with her a wealth of experience and institutional knowledge that will be essential as we continue to grow and enhance our compliance efforts." Prior to joining OEI, Nearpass specialized in labor and employment law, with a focus on discrimination and harassment. Most recently, she served as University senior counsel for labor and employment. Nearpass is a graduate of Mount Holyoke College and earned her law degree from Albany Law School. "This new role presents an opportunity to blend the University's compliance obligations with its extensive efforts to improve diversity, equity and inclusion among students, faculty, and staff," said Nearpass. "I am both grateful and excited for the opportunity to join OEI and be a part of the important work the office is doing."
Message from Chief Diversity Officer Mercedes Ramírez Fernández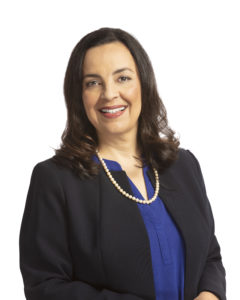 "One thing that attracted me to the University of Rochester is the deep sense of pride that is shared between everyone who works, studies, and lives here. It's pride that comes from being part of one of the world's top research institutions with the noble mission to learn, discover, heal, and create. Our pride and our mission are the threads that connect us as a community.
Of course, our University is also part of the greater Rochester community. Our hospitals and campuses are embedded pieces of this city and its surrounding areas. From the Eastman School of Music's downtown location to River Campus and the many locations of our Medical Center, we are part of Rochester and Rochester is part of us."
Subscribe to our Encompass Newsletter to get the latest messages from Mercedes Ramírez Fernández, along with other updates from our office. You can also see old issues in our Encompass Newsletter archive.
Events Calendar
News and announcements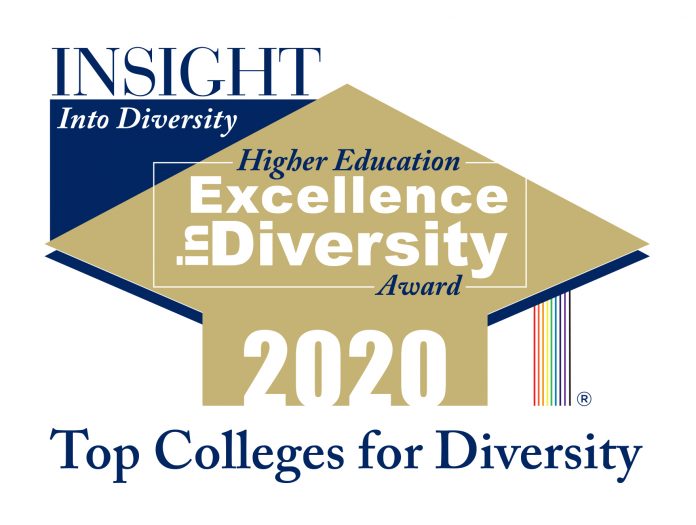 Featured
University recognized for commitment to diversity and inclusion
The University of Rochester has received the 2020 Higher Education Excellence in Diversity (HEED) Award from INSIGHT Into Diversity magazine, the oldest and largest diversity-focused publication in higher education.
As a recipient of the annual HEED Award—a national honor recognizing US colleges and universities that demonstrate an outstanding commitment to diversity and inclusion—Rochester will be featured, along with the other recipients, in the November 2020 issue of INSIGHT Into Diversity magazine.
"Receiving the 2020 HEED Award is a wonderful recognition of our institution's efforts," said University of Rochester President Sarah Mangelsdorf. "I am particularly proud that with all the challenges facing us this year, from the COVID-19 pandemic to safely restarting our academic enterprise, we have not lost sight of our priorities around equity, diversity, and inclusion."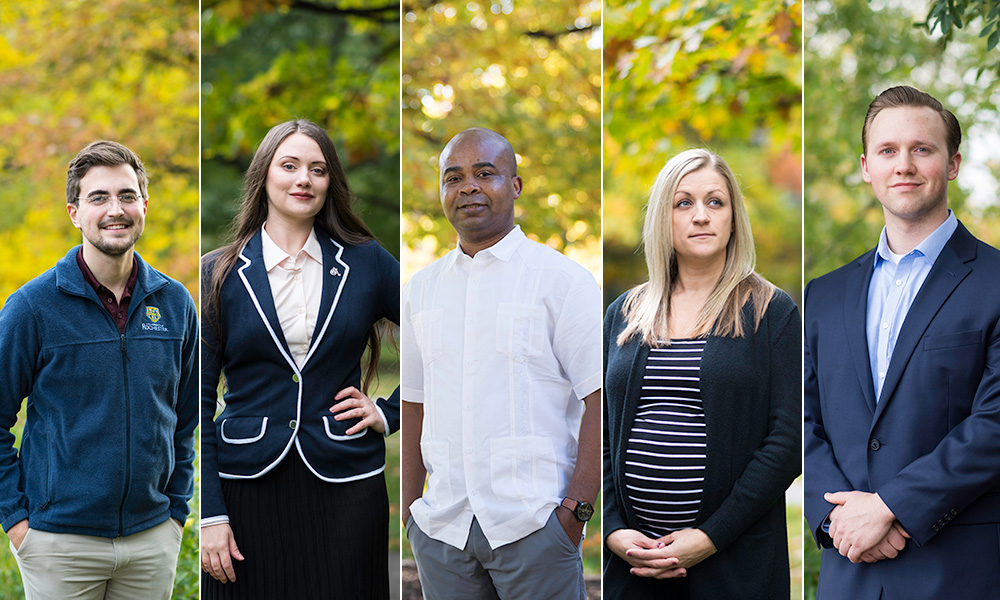 Military veterans find a home at University
"Rochester is committed to supporting our students, faculty, and staff who have served our country," says Mercedes Ramírez Fernández, the Richard Feldman Vice President of Equity and Inclusion and the University's chief diversity officer. "Our veterans can be found in nearly every level and every unit of our institution. We honor their service and we thank them for the many ways they help us learn, discover, heal, and create."
Insights Podcast
Programs and Initiatives
Our office oversees a variety of initiatives and teams to ensure safety, equity, and diversity across the University.
Equity and Inclusion: Schools and Centers
Each of the University's schools and colleges have offices devoted to diversity initiatives at the school level.
Stay connected
Like us on Facebook, subscribe to our Encompass newsletter, visit our YouTube page, and use #urdiversity on Twitter to connect with us!