2019 Diversity Conference: Finding the Courage to Lead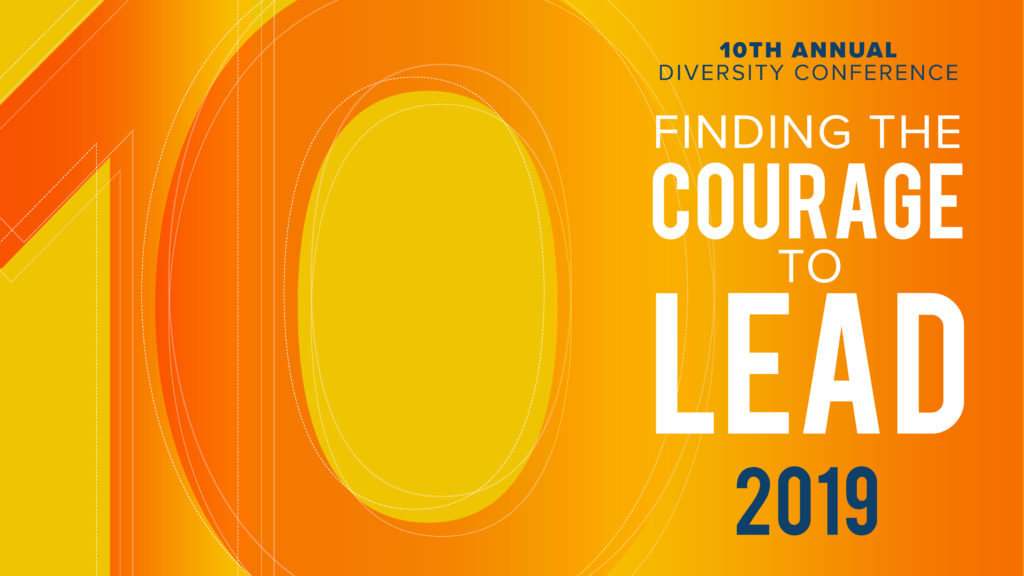 The 10th Annual Diversity Conference: Finding the Courage to Lead will be held on Monday, April 8, 2019. You can download the conference program through the link below.
Keynote speech from 2019 by Samina Ali.
Keynote Speaker
Samina Ali 
"What Brain Damage Taught Me About Courage"
Award-winning author, activist, and cultural commentator
Samina Ali is an award-winning author, activist and cultural commentator. Her debut novel, Madras on Rainy Days (Farrar, Straus, Giroux), was the winner of France's prestigious Prix Premier Roman Etranger Award and a finalist for the PEN/Hemingway Award in Fiction. The book, about a young woman's arranged marriage and political awakening, was partly inspired by Samina's real-life experience growing up bi-culturally in Hyderabad, India and St. Paul, Minnesota.
At the heart of Samina's work is her belief in personal narrative as a vital force for achieving women's individual and political freedom – and in the power of new and traditional media as platforms for social transformation. As the curator of the groundbreaking, critically acclaimed virtual exhibition, Muslima: Muslim Women's Art & Voices, Samina illuminated the multi-dimensional realities of women's lives to challenge fears and misconceptions of Muslims and Islam within and beyond Muslim communities.
Weaving her personal story with a passionate appeal for women's equality and justice, Samina's current project is an account of her near-death experience delivering her firstborn and an unsparing look at gender bias and the crisis of preventable maternal deaths in one of the most advanced healthcare systems in the world. In this memoir-in-progress, Samina describes how she defied the odds by boldly charting her own path to recovery, from relearning to walk alongside her son's first steps, to retraining her mind — word by word — to write what would become her debut novel.
Get a copy of Madras on Rainy Days by Samina Ali!
*You can obtain CME or Medallion level 1:Intrapersonal Development credit by attending the keynote address. Please indicate that you are seeking credits when registering for the conference. 
Conference Agenda

Please see below the schedule for titles and descriptions of workshop sessions.
| Time | Overview of Activity | Location |
| --- | --- | --- |
| 8:00am to 9:00am | Conference Check-In | Strong Auditorium |
| 9:00am to 10:30am | Keynote: Samina Ali with Q&A | Strong Auditorium |
| 10:30am to 10:45am | Conference Break | Various Locations |
| 10:45am to 12:15pm | Breakout Session A | Various Locations |
| 12:15pm to 1:30pm | Poster Session & Lunch break | Various Locations |
| 12:15pm to 1:15pm | Lunch (ticketed event) | May Room |
| 1:15pm to 1:30pm | Conference Break | Various Locations |
| 1:30pm to 3:00pm | Breakout Session B | Various Locations |
| 3:00pm to 3:15pm | Conference Break | Various Locations |
| 3:15pm to 4:45pm | Breakout Session C | |
Breakout Session A – 10:45am-12:15pm
A1-Embracing voices, histories and identities~Feldman Ballroom A in Douglass Commons; Joyce Duckles & Members of the Sankofa Communiversity
How do we create spaces that embrace the voices of our diverse communities and provide pathways for authentic social action? Building on a long-term collaboration of community activists and university researchers, we founded Sankofa Communiversity as an alternative and sustainable model, an intergenerational community-based hub for research and learning.
A2-The Heartbeat of Cultural Humility: A Professional Development in Two Parts (SESSION FULL)~ Hawkins-Carson Room, Rush Rhees Library 1st floor; Kristin Hocker, Dena Swanson, Matt Cook, Mark Miller
Creating an inclusive and equitable environment is challenging when those environments are historically homogeneous. This workshop will share how the My Brother's Keeper grant inspired collaboration between the Newark Central School district and Drs. Swanson and Hocker, to impart Cultural Humility as a framework for establishing inclusive practices.
A3- Courageous Leadership:  Valuing Diverse Perspectives and Taking Meaningful Action ~Feldman Ballroom B&C in Douglass Commons; Cynthia Coates, Kara Finnigan, Annabelle Kleist, Caroline Nestro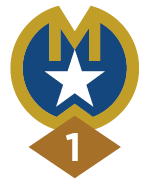 Too often, organizational "listening" starts (and ends) with a general request for feedback.  We'll discuss how courageous leaders authentically ask questions and listen to responses with intent to incorporate diverse voices and perspectives to reduce othering, value differences, advance creative solutions and ultimately take action. (Medallion Program: Level 1 Civic Engagement)
A4-Women of Color Circle: Moving from the Margins to the Center ~Feldman Ballroom D in Douglass Commons; Sasha Eloi-Evans, Claudia De Leon, Ghislaine Radegonde-Eison
Audre Lorde said, "If I didn't define myself for myself, I would be crunched into other people's fantasies for me and eaten alive."  Participants will learn how the WOCC is a transformational model allowing women of color, more specifically Black women and Latinas, to advocate for and empower each other.
A5-Leadership Lessons from Gender Salary Equity Training ~Humanities Center in Rush Rhees Library, 2nd floor; Rachel Roberts
AAUW's curriculum teaches gender wage advocacy and salary negotiation skills. Having taught this to over 850 women throughout the City of Boston, this workshop distills the main concepts, the lessons learned from the diverse participants, and how this skill-set can be a model for leadership and organizational development.
A6-Design Thinking: An Innovative Approach to Solving Complex Issues (SESSION FULL)~Gowen Room in Wilson Commons; Krystalyn Jones, Justin Lewis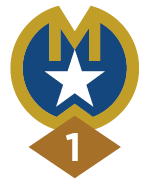 Design thinking is a creative problem-solving process that uses empathy and experimentation to deliver innovative solutions. This workshop will allow leaders and those with a stake in the development of successful diversity & inclusion initiatives that can effectively shift a culture to practice the design thinking process on their organization's goals. (Medallion Program: Level 1 –Knowledge Acquisition)
---
Breakout Session B – 1:30pm-3:00pm
B1-Session Cancelled
B2- Understanding Leadership: applications of leadership models and theories(SESSION FULL) ~Feldman Ballroom D in Douglass Commons; Ed Feldman, Emily Kumpf, Colleen Raimond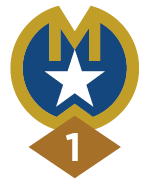 This interactive workshop focuses on leadership concepts.  Leadership is a process that utilizes the values of Common Purpose and Collaboration which are important in creating change.  You will leave with an increased awareness of these values and how they empower yourself and others to successfully create positive and inclusive social change. (Medallion Program: Level 1 –Opening session)
B3- Student Impact in the Rochester Community (SESSION FULL)~Gowen Room in Wilson Commons; Minority Male Leadership Association (MMLA) Case Study Overview ~Founding & Current leaders of the MMLA
Men of the Minority Male Leadership Association will discuss the efforts they have made to promote equity in the Rochester City School District. They will primarily highlight the initiatives they have taken to promote Minority Male Success, while discussing the efforts they have made to increase the 40% African American Male High School Graduation Rate.
 B4- Art Reflecting (In)Equity ~Humanities Center in Rush Rhees Library, 2nd floor; Eleni Duret
"The function of art is to do more than tell it like it is – it's to imagine what is possible." – bell hooks
We will explore the function of art as a microscope of the inequities in society, while also constructing our own reflective imagery to help us develop and sustain environments of inclusivity and equity.
B5- Integrated Diversity is Achievable: Applying Critical Education Principles in Research, the Workplace, and Society (SESSION FULL)~Feldman Ballroom A in Douglass Commons; Timothy Dye, Wyatte Hall, Jose Perez Ramos, Nancy Cardona Cordero, Marlene Elliott
Guided by Freire's concept of conscientização (critical consciousness), our multidisciplinary research/education/practice group strives to increase and sustain scientific diversity in our shared space, research programs, educational approach, and community service and practice. Our infusion of Critical Consciousness into our work and worksite has created  a new paradigm for academic organization, stimulating recruitment, academic productivity, and job  satisfaction. Particular emphasis is placed on encouraging innovations that address core challenges within the personally-meaningful settings of our teams' own intersectional communities, leading to greater engagement throughout the research/ educational/ practice/ worksite continuum.
 B6- Leadership Response to a Racial Hate Crime in an Academic Medical Center ~Feldman Ballroom B&C in Douglass Commons; Robert Holloway, Linda Chaudron, Frederick Jefferson, and others
In response to a racial-hate crime against an employee in a University setting, we developed an approach to provide supportive spaces where small groups could explore and discuss the impact of the event among themselves. We believe this coordinated approach creates opportunity for healing, growth and resiliency in pursuit of a more inclusive work environment. (Medallion Program: Level 2 Interpersonal Competency)
 B7- Leadership in a Religiously Diverse Democracy ~Hawkins-Carlson Room, Rush Rhees Library, 1st floor; Denise Yarbrough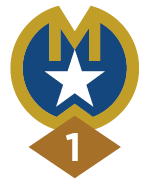 This hands on workshop will use the case study method to engage participants in solving real life controversies that have arisen in the public sphere and in various professional contexts arising out of the religious diversity of our society. Participants will develop interfaith competency for professional and civic leadership.  (Medallion Program: Level 1Civic Engagement)
---
Breakout Session C – 3:15pm-4:45pm
C1- Leadership in Action: Using the Theater of the Oppressed to Develop the Skills to Endure a Respectful and Inclusive Environment (SESSION FULL) ~Feldman Ballroom A in Douglass Commons; Adrienne Morgan, Margie Shaw, Kathryn Castle, Susan Dodge-Peters Daiss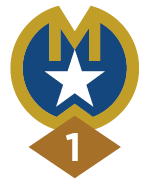 Leadership "requires legal and ethical knowledge; communication, reasoning, and conflict resolution skills; and attitudes necessary to act as moral reason dictates." Patient care requires the establishment of positive therapeutic relationships even under challenging conditions. Come experience how the Theater of the Oppressed develops skills to navigate the most challenging encounters.(Medallion Program: Level 1 Cognitive Complexity)
C2- What's in a Name? How the Office of Minority Student Affairs Creates a Home for Students of Color ~Feldman Ballroom D in Douglass Commons; Norman Burnett, Thomas Crews, Claudia De Leon, Sasha Eloi-Evans, Walisa Griffin
From the Office of Special Student Services to the Office of Minority Student Affairs; the OMSA staff will look at their 50-year evolution at the University of Rochester. The session will explore how unapologetically claiming their namesake has allowed OMSA to foster legitimacy, belonging, and inclusion for students of color.
 C3- Overcoming Fear to Lead Beyond Campus ~Gowen Room, Wilson Commons; Glenn Cerosaletti & Student Leaders
Students often arrive at the University with negative stereotypes about communities beyond campus. This session will feature students who have overcome their fears of the unknown to discover the rich diversity of communities beyond campus, and resiliency within themselves. Together we will explore how we can create systemic change.
 C4- Self-Reflection and Accountability: Leading with Cultural Humility ~Hawkins Carlson Room, Rush Rhees Library, 2nd floor; Precious Bedell, Molly Jolliff, Robert Stone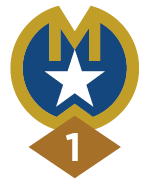 Learn how to integrate the concepts and attitude of cultural humility as a mindset for lifelong learning and leading.  Through a commitment to self-reflection and an understanding of power and privilege we ask more of our institutions and ourselves and act to address power imbalances and promote change. (Medallion Program: Level 1 –Intrapersonal Development)
 C5- Dare to Disrupt: Recognizing and Disrupting Workplace Racism ~Havens Lounge, Wilson Commons; Victoria Farris
Experiences of racism and microaggressions are widely reported by students, faculty, and staff of color as pervasive on college campuses across the country as well as in corporate spaces across the country. We hear declarations of allyship, but what does that really mean? This interactive workshop will discuss the pervasive nature of microaggressions and racism, and explore what it means to be an effective ally or change agent. Participants will be challenged to effectively disrupt common microaggressions among their peers to contribute to fostering a more inclusive workplace environment with courage.
 C6- Being Clark Kent: Dispelling Society's Superman Complex to Drive Us Towards Cultural Proficiency ~Humanities Center, Rush Rhees Library, 2nd floor; Matthew Grimes
In this interactive session, participants will explore and challenge misconceptions surrounding the achievement of black and brown students in the United States and brainstorm strategies to cultivate the adaptive leadership skills of all students. Using Sonia Nieto's five levels of support," participants will learn how to address implicit and explicit bias to move towards cultural proficiency.
---
Poster Session 12-1:30pm ~May Room and Bridge Lounge of Wilson Commons
Teen Health & Success Partnership: Preparing local high school students for success through employment at the University of Rochester
Tanisha Gamble, Annabelle Kleist Center for Community Health & Prevention
Racial Justice Report Card: A WC4BL Initiative at the University of Rochester School of Medicine & Dentistry
Veronica Yu, Shaunpaul Jones, Amundam Mancho, Allison Ogawa, Tresne Hernandez, Alejandra Rodriguez, Miley Lott
A Mindful Universtiy for a Campus Community Ever Better
Amy Nadelen, UHS Health Promotion Office
The Cliff Catchers
Nichele Mason, Grand Canyon University, Jonathan Richards, Transforming Lives, Akron Ohio, Tiffany Edwards, Transforming Lives, Akron, Ohio
Combatting Institutionalized Sexism in Opera Leadership
Sarah Forestieri, Institute for Music Leadership at the Eastman School of Music
From Agency to Leadership: Engaging Older Adult Learners as Health Researchers
Silvia Sörensen, Warner School, Joyce Duckels, Craig Sellers, Sandhya Seshadri, George Moses, Phyllis Jackson, Doreen Young
Southwest Rochester and the University: Community Building Through Puppetry
Stella Wang, Writing, Speaking, and Argument Program, John DeMott, Tom Bohrer, Elizabeth Wegg, and Mary Weeg, Sue Choi, Kaptah Xi-Amuru, Andrew Cappetta, David Backer, Ruqin Chang, Raimundo Diaz, Michael McCaffrey, Lu Nguyen, Heriniaina Rajaoberison, Seungju Yeo, Diana Rodriguez
Project SEARCH at URMC
Kaitlyn Richardson, Susan Hetherington, Strong Center for Developmental Disabilities
Changing Undergraduate Self-Advocacy Framework Through Improving Gender Equity Issues
Amber Williams, Emily Tompkins Commission on Women and Gender Equity in Academia Undergraduate Workgroup
About the Susan B. Anthony Center
Catherine Faurot, Susan B. Anthony Center
Susan B. Anthony Center Student Engagement
Kirsten Buscetto, Susan B. Anthony Center
The Medallion Program
Alyssa Chaneski, Student, Stephanie Mendez
Spearheading Community Outreach in Rural vs. Urban Settings
Kristina Hawes, UR Center for Community Health & Prevention, Sarah Merritt
Perceived support in positive health behaviors among female Drug Treatment Court participants in a longitudinal, pilot-led, motivation-based intervention
Stephanie Hou, Lilo Blank, Shelley Verma, Precious Bedell, JoZ Powers, Diane Morse, Sanjukta Bandyopadhyay, Hongmei Yang
Training Diverse Leaders for the Diabetes Prevention Program
Pamela Bailie, Center for Community Health and Prevention, Daniela Castro
Promoting Diversity through Collaborating with the Refugee Population in Rochester, NY
Lucas Santana, Pamela Bailie Center for Community Health and Prevention
We 'R' UR
Colleen Williams, Dave Nelson, Amy Kadrie, Ranganayaki Kolanupaka, Axel Colon, Dan Colosi, Jonathan Marini, Evan Smith, Kathy Szweda, Chelsey Wahl, Jefvern White–Facilities
Project LITE: Light Illuminating and Transforming Equity
Gabriella Lipschitz, UR undergraduate student – URMC independent study
Rochester Health Profession Opportunity Grants
Cait Baker-Clicquennoi, Annabelle Kleist, Health Profession Opportunity Grants (HPOG)
WORTH Transitions: Process evaluation of an evidence-based, multimedia health promotion HIV risk reduction program for justice-involved women
Anna Stolarczyk, Diane Morse, Nabila El-Bassel, Emily Wang, Karen Johnson, Lisa Puglisi, Dionne Dempster, Monya Harper-Harris, JoZ Powers, Louisa Gilbert, Timothy Hunt
The Hajim School of Engineering and Applied Sciences STEM-Gems Program
Nick Valentino, Lisa Norwood, Marcy Kraus, Kwasi Nimako '18, Ariana Cervantes '18, Hajim & AS&E Advising
Supporting Diversity Initiatives in a Community Mental Health Setting
Kristin Rabb, Mt. Hope Family Center Donna Walck, Alisa Hathaway, Liz Bryson, Roxanne Henry, Lachonda Potter, Becky Degro-Carbonel, Shawn Hammes, Meredith Russell, Bri Vespone, Angela Kendricks
Increasing Equity in Schools Through Restorative Practices
Shira May, Partners in Restorative Initiatives
A Call to Action; Formation of the Rochester Black Nurses Association
Yvette Conyers, Rochester Black Nurses Association; Mary Starks, Linda Collins, Brandi Henderson, Wilhelmina Sizer, Ja'Mia Hewitt, Yachica Johnson, Kathy Rideout
Building Mental Health Wellness & Resiliency in Middle School Students through Peace Circles
Susan Maier, Warner School
Empowering Urban Community Transformation: Families engaging together to understand and mitigate food and health disparities
Joyce Duckles; Silvia Caraballo, Warner School
Gender Identity Education: Empathy Centered Approach
Emily Grant, Brandon W Qualls, Mary G. Carey
Alliance for Diversity in Science and Engineering: Starting a New Chapter at the University of Rochester
Antonio Tinoco, Shukree Adbul-Rashed, Marian Ackun-Farmmer, Raven Osborn, Heta Gandhi, and Adrian Molina-Vargas