2020 Diversity Conference: CANCELLED
Following the University's travel and event guidance issued on March 7, we regret to inform you that the 2020 Diversity Conference has been canceled. While we are disappointed that the conference will not be held, we support the University's health and safety efforts as they pertain to the COVID-19 (Corona virus) outbreak. If you registered for the conference and paid for lunch in advance, a full refund will be processed. If you have additional questions, please email the Office of Equity and Inclusion at dei@rochester.edu.

March 27, 2020 Keynote Address: Access to Higher Education in Western New York:Community Leaders Respond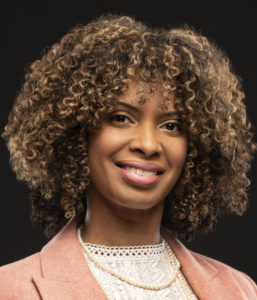 Dr. Amalia Z. Dache '14W,  Assistant Professor of Higher Education and Senior Scholar, University of Pennsylvania
Dr. Candice Lucas, Consultant, Community Leader
Angelica Perez-Delgado, President/CEO at Ibero American Action League
Dr. Mercedes Ramírez Fernández , Vice-President for Equity & Inclusion, Chief Diversity Officer
Moderated by Jamal Holtz '20, President of the Students' Association
Keynote speaker Amalia Dache,'14W (PhD) is a nationally recognized scholar whose work looks at disparities in access to higher education, particularly as they relate to a person's race and physical location within a community. She is currently an assistant professor in the University of Pennsylvania's Graduate School of Education, where she continues her work around postcolonial geographic contexts for higher education and the college access experiences of African diasporic students and communities.
In 2019, Dache was awarded the Rockefeller Institute of Government's Richard P. Nathan Public Policy Fellowship to work with local governments in Rochester and other western New York cities with similar racial and economic demographics. Her project will work to study and publish geographic data on racial, transit, and economic factors inhibiting access to local postsecondary education.
Following the keynote address, Dache will join University and local leaders to discuss the challenges facing access to higher education. The conversation will center around how can we might amplify regional partnerships and international student pipelines to build a stronger and more diverse University community.
Please read below for the breakout session summaries.  Information on the posters will be available in the program booklet. Please click the link above to register for the keynote and/or sessions.
Breakout Session A – 10:45am-12:15pm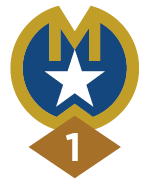 A1. Redistributing Power: Understanding Power Dynamics and the Significance of Centering Marginalized Voices—Iman Abid, Marisol Martinez
The workshop will examine the history of the deliberate actions of the state and country to keep the voices of people of color and other marginalized communities out of the most powerful of institutions (i.e. education, political, wealth building, housing). It will explore the methods that social justice movements have used to to undo those institutions by examining power dynamics and rebuilding equitable structures, primarily through organizing and mobilizing to center the voices of those who have been left out. We will review methods and practices used by organizers to build an equitable community. *Medallion 1-Civic Engagement
A2. Campus Conversation with Western NY Chief Diversity Officers: Cultivating a Sense of Belonging for Students, Faculty and Staff—Moderated by Myra Henry
The Western NY Higher Education Consortium for Diversity, Equity, & Inclusion is a community of professionals from local colleges and universities. In this session, you will hear from Chief Diversity Officers for institutions in the Greater Rochester area and learn how they are partnering to advance equity, inclusion, and accountability— at their respective schools and in the broader community.
A3. Mental Health Matters: Strategies to Support the Mental Health and Wellness of International Students—Shasha Cui
While discussions around mental health are increasing on campuses, international students often are not an integral part of the conversation. Cui will discuss mental health awareness for students from around the world. Topics of interest will include common mental health concerns, obstacles that prevent international students from seeking mental health treatment, and how to overcome these barriers through effective resource use and on-campus programming.
A4. Engaging community and embracing diversity in the workplace—Department of Neurology
Faculty and staff in the Department of Neurology will discuss initiatives, challenges, and experiences over the past three years in their efforts to address issues related to diversity, equity, and inclusion. The discussion will focus on how the department developed a stronger community within its workplace and how it engaged with the wider community. After an introduction to the initiatives, there will be two breakout groups and further delve into policies, successes, failures, and future directions. Topics of breakout groups will include engaging under-represented minorities, gender equity, changing culture, and involving the community in key missions.
A5. Belonging: Inclusion is a Good Start—Kevin Beckford, Scott Fearing
We all know it is possible to be included and yet still feel like an outsider. Diversity, equity, and inclusion are about welcoming people into the workplace. But, once in the door, do they feel accepted as a member of your group? Research shows that a sense of belonging improves motivation, health, and happiness. Exclusion creates pain and conflict and undermines well-being. This session will discuss what can you do to encourage everyone to feel that they belong as a part of your work team? *Medallion 2-Interpersonal Competence
A6. Telling Our Stories: Leveraging 5-minute talk models to expand inclusion and influence community engagement—John Curtis, Tricia Bhattacharya
Progress toward greater diversity often comes from telling our stories. 5-min talks bring fresh models to influence change and effective teaching tools that we can leverage. In interactive audience sessions, we will brainstorm potential topics and offer takeaways for the participants to use in partnering across intersections for inclusion in their communities.
Breakout Session B – 1:45pm-3:15pm
B1. Inclusive Climate Leadership Fellows: Transforming Ideas into Action—Cynthia Coates, Kara Finnigan, Molly Jolliff, Annabelle Kleist, Caroline Nestro, Robert Thompson Stone
The Inclusive Climate Leadership (ICL) fellowship promotes a more equitable and inclusive climate by building a community of outstanding leaders who have the capacity to address the academic and workplace issues needed to foster a culture of respect at the University. Hear "5-minute Fellow talks" from six faculty and staff whose individual action projects contribute to sustainable change that facilitates a more equitable and inclusive climate in the university. Each fellow will discuss their project, what they learned during the fellowship, and how their work ultimately benefits the University's mission of diversity, equity, and inclusion.
B2. The Crazy Thing About "Blackness" Is… Black Racial Identity and Unconscious Bias— Bahiyyah A. Walker
This experiential workshop identifies, challenges, and reclaims concepts both novel and stereotypical of Black Racial Identity and "Blackness" as a cultural identifier. Participants in this session will negotiate a seemingly ordinary series of activities where they are challenged to confront and critically-evaluate their own prevailing principles related to bias, agency, and perception.
B3. When a School and University Make a Comprehensive Commitment to Each Other—Faculty from the Center for Urban Education Success
In this session, you'll hear the Center for Urban Education Success (CUES) faculty reflect on what they have learned from transforming East High, a low performing but iconic Rochester school. As a group, the presenters' various perspectives create a rich view of our challenges. Participants will shape the discussion by choosing conversation topics.
B4. Collaboration > Competition—Brady Fergusson, Paul Williams, Monroe HS Students: Joe'l Rodriguez, Tahjae Stevenson, Shamil Rodriguez, Niere Brown, Merveille Marango, Nyshali Torres
In this session, you will learn how the Upward Bound program of the University of Rochester, the Educational Talent Search program of SUNY Brockport and the GEAR UP program of Rochester Institute of Technology have formed a unique partnership at Monroe High School so they can collaborate instead of compete as they strive to improve educational opportunities.
B5. Exercising the Spirit of Ubuntu: I Am Because We Are—Ashley Campbell
"When I look around a room, I want to be able to find someone I can connect to…I'm trying to find my place." Engage in a session of exploration of how our social identity plays a key role in creating a genuine sense of belonging in the spaces we occupy. Participants will discuss how as we gain insight into our socio-cultural experiences, we can dig deeper into the universal bond for all humanity.
B6. Equity in the Workplace: Religious Diversity—C. Denise Yarbrough & Interfaith Chapel Student Interns
This workshop will use the case study method to engage participants in addressing real-life controversies that have occured in various workplaces, particularly around topics of religious diversity. Participants will develop interfaith competency for creating environments that are equitable for people of varied religious traditions. *Medallion 2-Interpersonal Confidence
Breakout Session C – 3:15pm-4:45pm
C1. I'm Black: Imposter Syndrome —Antonio William, Kareem Hayes
Predominately White Institutions (PWI's) have begun to focus their efforts on increasing minority student enrollment and retention. Many of these students are first-generation college students entering unchartered waters. According to Tuckman and Kennedy (2011), on average, one in six college enrollees identify as first generations. Participants in this session will discuss how being a first generation college often causes anxiety and stress to the point where students do not complete their undergraduate degrees. The session will address issues that influence student drop outs, including feeling unwelcome on campus, facing financial difficulties, experiencing discrimination, and being academically unprepared.
C2. Removing Interference: The Power of Accessibility—Antoinette Alfano
When we see someone whose "disabled" specifically someone who is Deaf, what is our usual approach? This interactive and powerfully engaging workshop specifically brings to light the challenges of following passions in a world created for hearing people. It will highlight the potential that accessibility provides for everyone to benefit. Using her story of overcoming adversity, Antonietta talks about communication issues regardless of disability or "impairment." Be ready to laugh, build direct connections, experience thought provoking realizations and learn a new language!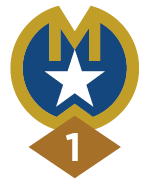 C3. RecipROCity: Evaluating University-Community Partnerships and Reimagining Our Roles—Matthew Trombley, Glenn Cerosaletti, LaShauda Leslie Smith, Joshua Dubler, Sofia Azmal
What roles do universities play in community development? What role does the community play in achieving university goals? In this session, we will connect participants with panelists across sectors to answer these questions, assess the University of Rochester's success and challenges, and explore what more can be done. *Medallion 1-Civic Engagement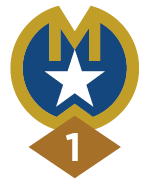 C4. #MeToo: Interrupting Gender and Sexual Harassment Using Forum Theatre for Bystanders Intervention Training —John Cullen
Using Forum Theatre, this workshop will begin with the performance of a short play that dramatizes real situations of gender and sexual harassment that concludes with the protagonist being oppressed. It is then replayed and the audience is invited to replace the bystanders and improvise alternative solutions to address the harassment that they witnessed. *Medallion 1-Practical Competence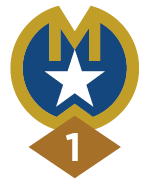 C5. On Being Mindful of Social Justice: A Cautionary Tale about what Mindfulness Can and Cannot Do to Achieve Equity —Ronke Lattimore Tapp, Felicia Reed-Watt
Whether one finds themselves experiencing, witnessing, or inadvertently contributing to an injustice, mindfulness can be a powerful tool to help achieve calm and healing and restoration. But is that all we need to achieve equity and social justice? *Medallion 1-Knowledge Acquisition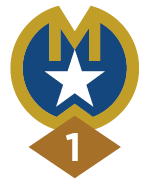 C6. Stories in the Shadows: Experiences and Challenges of undocumented students/DREAMers —Molly Ball, Molly Jolliff
Hear the unheard voices and experiences of students facing the uncertainty that accompanies undocumented status through a performance of collected narratives. Actors will portray these stories through monologues and a discussion will follow to help participants consider ways to build belonging, trust and equity on campus and in the community. *Medallion 1-Cognitive Complexity