Awards
Presidential Diversity Awards
The University Presidential Diversity Awards was initiated in 2010 to recognize the accomplishments of faculty, staff, students, units, departments, and teams that contribute to diversity and inclusion through exemplary leadership. Over the years, recipients and nominees have demonstrated a commitment to diversity and inclusion through recruitment and retention efforts, teaching, research, multicultural programming, cultural competency, and community outreach or other initiatives
NEXT NOMINATION PERIOD
(January 2021–March 2021)
Other Diversity Awards
This award seeks to attract visiting scholars who will contribute to the University's Inclusive Community goals to provide excellence in research, teaching, and service.
Established in 2013, the University of Rochester School of Medicine and Dentistry Faculty Diversity Award recognizes the exceptional contributions and accomplishments of medical school faculty to foster a diverse and inclusive medical school community.
Congratulations
The University of Rochester has received the 2020 Higher Education Excellence in Diversity (HEED) Award from INSIGHT Into Diversity magazine, the oldest and largest diversity-focused publication in higher education.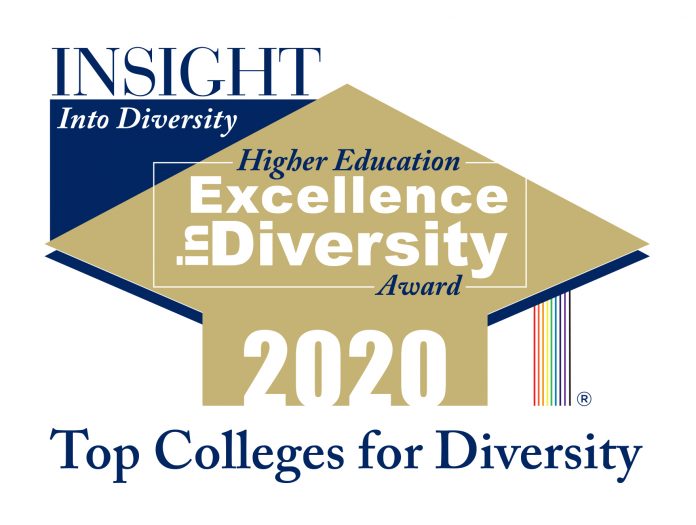 As a recipient of the annual HEED Award—a national honor recognizing US colleges and universities that demonstrate an outstanding commitment to diversity and inclusion—Rochester will be featured, along with the other recipients, in the November 2020 issue of INSIGHT Into Diversity magazine. Read more.
2020 Presidential Diversity Award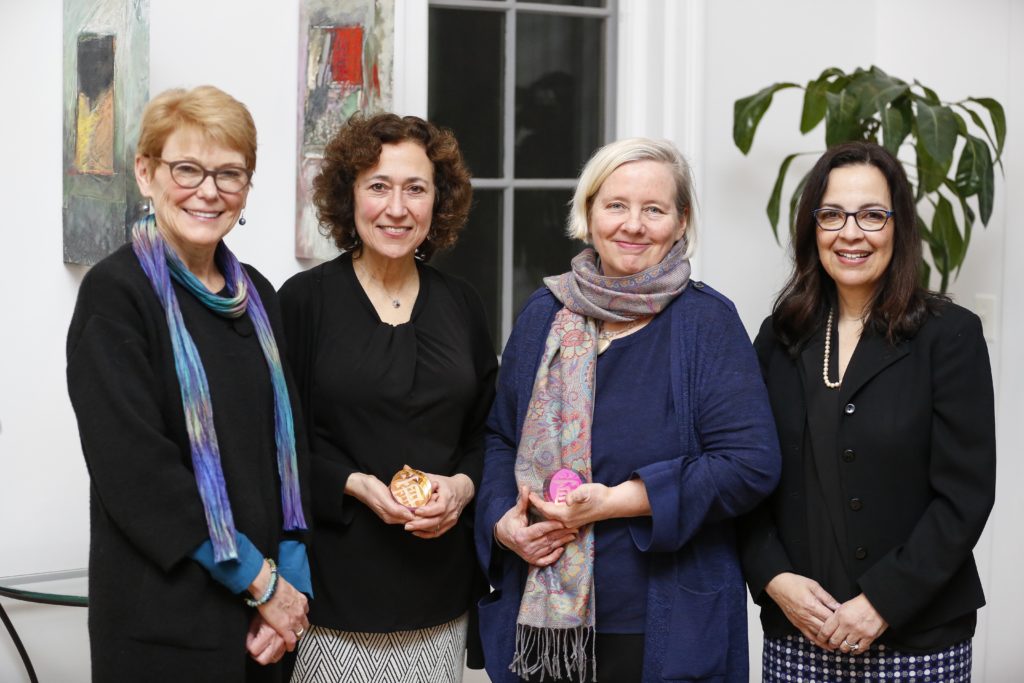 From left: President Sarah Mangelsdorf; Caroline Nestro '18W (PhD), a senior associate in the Department of Psychiatry; Kit Miller, director of the M. K. Gandhi Institute for Nonviolence; and Vice President for Equity and Inclusion Mercedes Ramírez Fernández. Nestro and Miller are the recipients of the 2020 Presidential Diversity Award.