Awards




The University celebrates the dedication and vision of our campus leaders and is proactively engaged in efforts to embed diversity & inclusion into our culture.
Presidential Diversity Awards
The University Presidential Diversity Awards began in 2010 to recognize the accomplishments of faculty, staff, students, units, departments, and teams that contribute to diversity and inclusion through exemplary leadership. Over the years, recipients and nominees have demonstrated a commitment to diversity and inclusion through recruitment and retention efforts, teaching, research, multicultural programming, cultural competency, and community outreach or other initiatives.
The recipients of the 2019 Presidential Diversity Award are Myra Henry, River Campus Libraries and The Commission on Women and Gender Equity in Academia (CWGEA), a group made up of volunteers including students, faculty, and trainees from across the University of Rochester Community.
Pictured above the recipients of the 2019 Presidential Diversity Awards: Myra Henry and the Commission on Women & Gender Equity in Academia (CWGEA) during University of Rochester's Presidential Diversity Awards reception at the Bloch Alumni and Advancement Center, Jan. 24, 2019. // Photos by Adrian Kraus / University of Rochester
Other Diversity Awards
This award seeks to attract visiting scholars who will contribute to the University's Inclusive Community goals to provide excellence in research, teaching, and service.
Established in 2013, the University of Rochester School of Medicine and Dentistry Faculty Diversity Award recognizes the exceptional contributions and accomplishments of medical school faculty to fostering a diverse and inclusive medical school community.
The award recognizes individuals who have demonstrated a significant commitment to enhancing diversity at the School of Nursing and who have created and implemented diversity and inclusiveness action plans.
Congratulations
The School of Nursing was selected to receive the 2017 Health Professions Higher Education Excellence in Diversity (HEED) Award from INSIGHT Into Diversity magazine. The award is the only national honor recognizing U.S. medical, dental, pharmacy, nursing, osteopathic, and allied health schools that demonstrate an outstanding commitment to diversity and inclusion.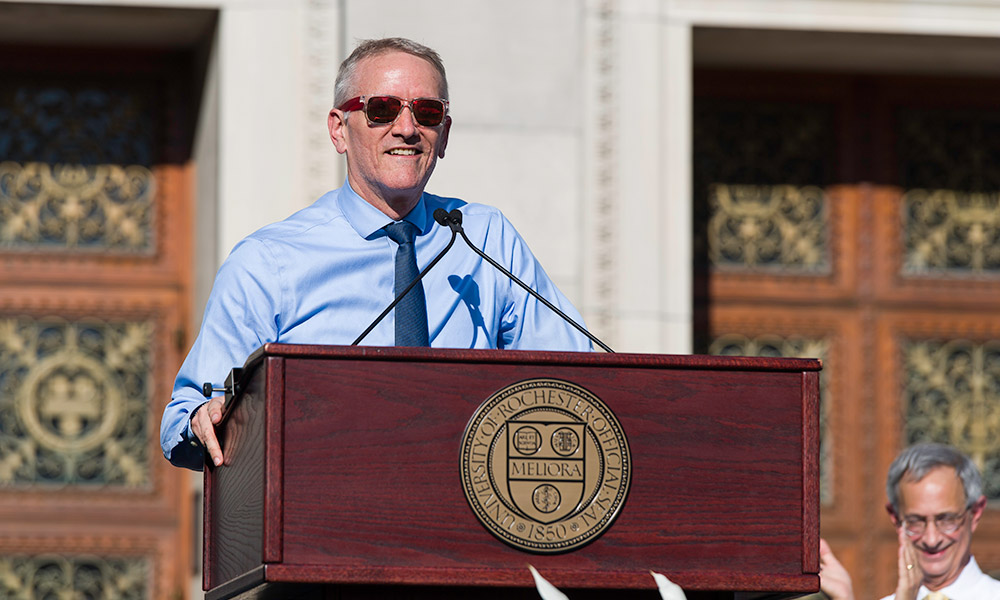 Jonathan Burdick, vice provost and dean of college admission, was presented with the Inclusion, Access and Success award by the National Association for College Admission Counseling (NACAC) at its national conference in Columbus, Ohio.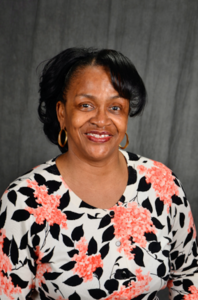 Precious Bedell receives the Warren J. Ferguson Scholarship
Precious is devoted to improving the lives of people affected by incarceration and works as a Human Subject Research Coordinator in the Department of Psychiatry, at the University of Rochester with the Women's Initiative Supporting Health, (WISH). Ms. Bedell is also a doctoral student at the University of Rochester, is a Board Member of the Safer Monroe Area Re-Entry Team and the Academic Consortium of Criminal Justice Health, member of the Steering Committee for Ticket to Ride, (fundraiser to purchase bus passes for individuals with mandated court appointments) and the Rochester Area Interfaith Hospitality Network. She is a member of the African American Health Coalition at Common Grounds Health Association, Facing Race Embracing Equality, and she is on the planning committee of Big Brothers and Big Sisters. (pictured on the left)


Frank Akwaa, MD named Clinical Director of Hermatology Services
Frank Akwaa, M.D., assistant professor of Medicine, has been appointed as the clinical director of Hematology Services for the Division of Hematology/Oncology. Akwaa will serve as the senior clinical administrative faculty leader overseeing clinical care and operations for hematology inpatient consultative, ambulatory, and apheresis services. He will work closely with nursing and leadership within the division and Department of Medicine. 
"Dr. Akwaa has been a steady presence providing fantastic care for patients with non-malignant hematologic problems and is a frequently sought-after expert in our medical center and community. He has also worked to improve clinical systems and educational efforts here, so this title and honor are very fitting," said Aram Hezel, M.D., chief of Hematology/Oncology.
Akwaa completed medical school and hematology/oncology fellowship training at the University of Rochester School of Medicine and Dentistry. He joined the Division of Hematology/Oncology in 2013 and became an assistant professor in 2016. Akwaa is an expert in thrombosis/hemostasis and hemoglobinopathies, and is broadly experienced in primary diseases of the blood. He has served as medical director of the apheresis program since 2014. (pictured on the right)