Awards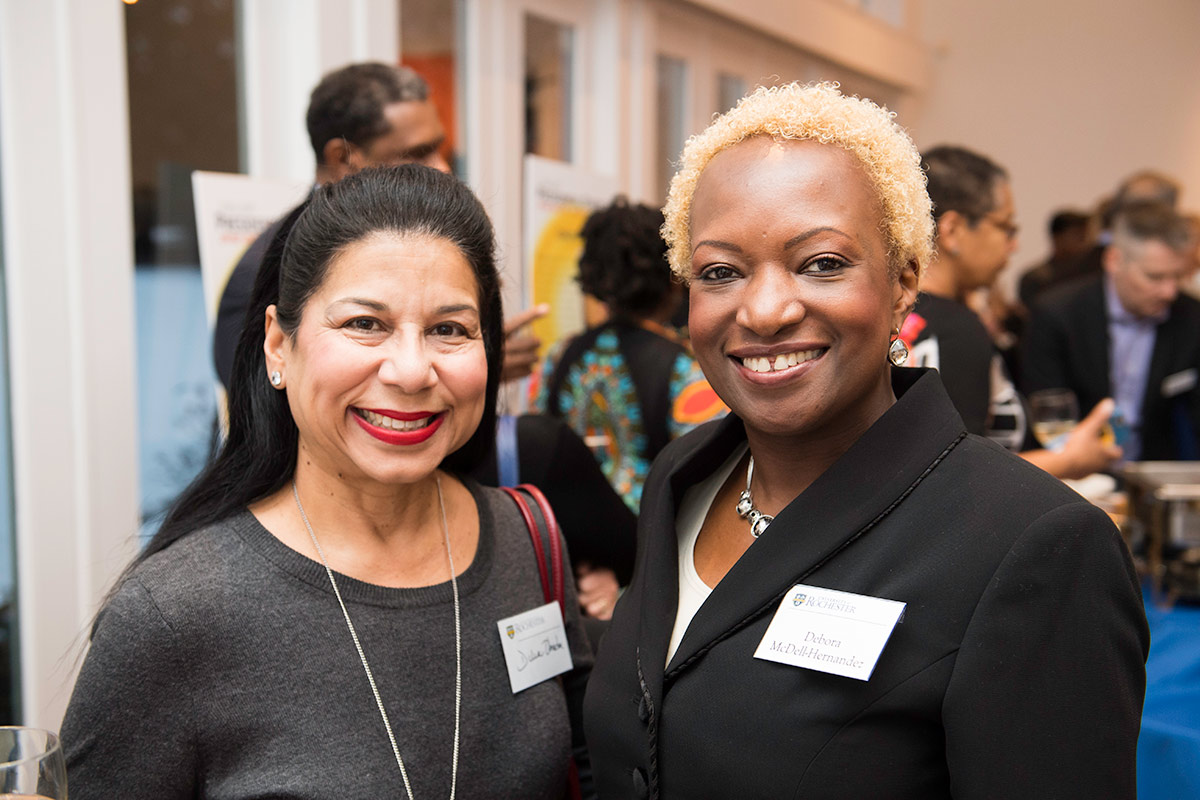 The University celebrates the dedication and vision of our campus leaders and is proactively engaged in efforts to embed diversity and inclusion into our culture.
Presidential Diversity Award
The University Presidential Diversity Awards began in 2010 to recognize the accomplishments of faculty, staff, students, units, departments, and teams that contribute to diversity and inclusion through exemplary leadership. Over the years, recipients and nominees have demonstrated a commitment to diversity and inclusion through recruitment and retention efforts, teaching, research, multicultural programming, cultural competency, and community outreach or other initiatives.
The recipients of the 2017 Presidential Diversity Award are Gina Cuyler, primary care physician and assistant professor of clinical medicine in the Department of Medicine; and Debora McDell-Hernandez, curator of engagement at the Memorial Art Gallery.
Other Diversity Awards
This award seeks to attract visiting scholars who will contribute to the University's Inclusive Community goals to provide excellence in research, teaching, and service.

Established in 2013, the University of Rochester School of Medicine and Dentistry Faculty Diversity Award recognizes the exceptional contributions and accomplishments of medical school faculty to fostering a diverse and inclusive medical school community.

School of Nursing: Mary Dombeck Diversity Enhancement Faculty and Staff Awards
The award recognizes individuals who have demonstrated a significant commitment to enhancing diversity at the School of Nursing and who have created and implemented diversity and inclusiveness action plans.

Congratulations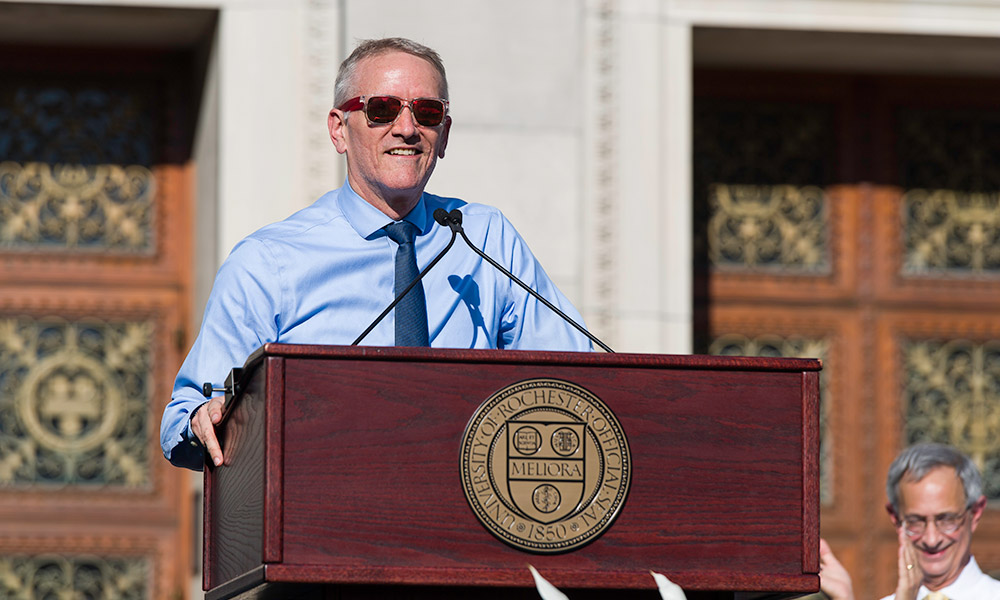 Jonathan Burdick, vice provost and dean of college admission, was presented with the Inclusion, Access and Success award by the National Association for College Admission Counseling (NACAC) at its national conference in Columbus, Ohio.