Community Engagement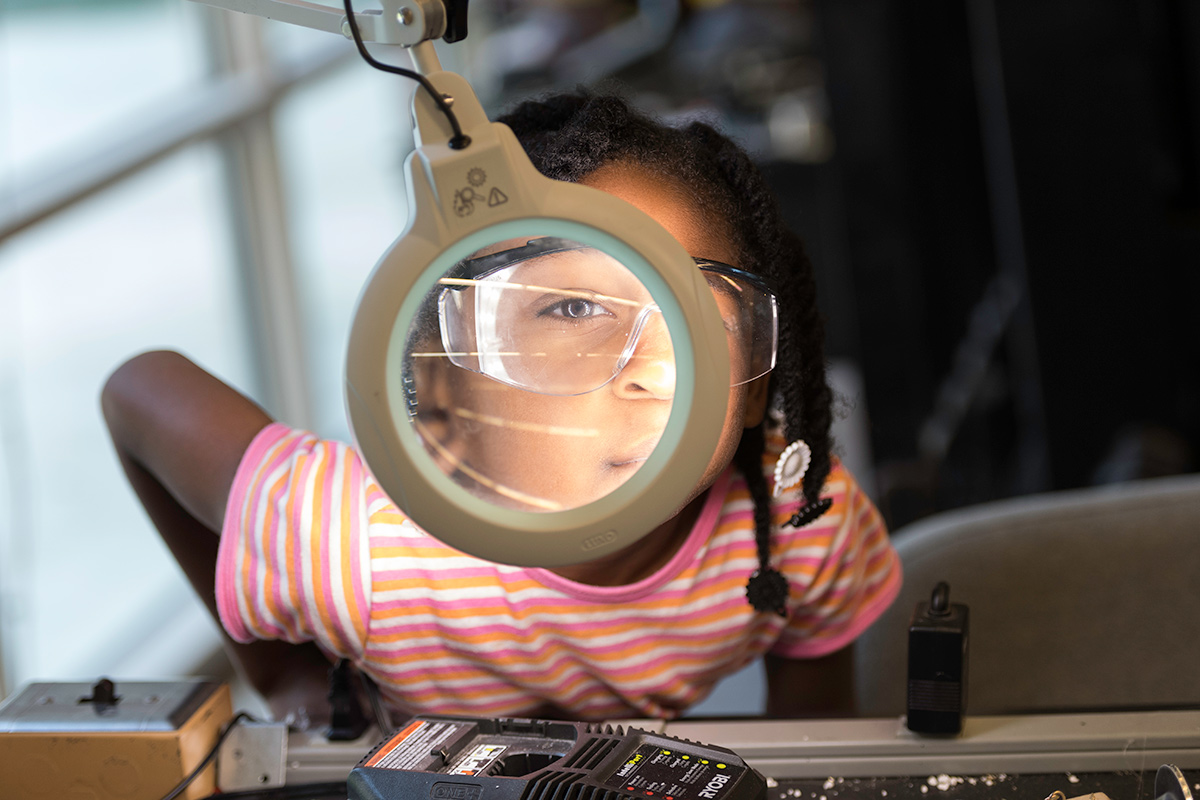 Throughout its history, the University of Rochester has demonstrated a commitment to building connections and developing programs that foster a diverse community and that positively impact the city of Rochester, the Finger Lakes region, the state, the nation, and the world. Here are a few examples.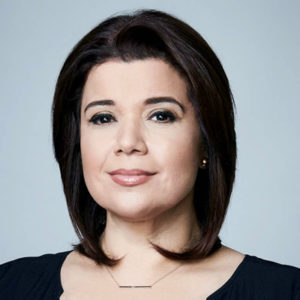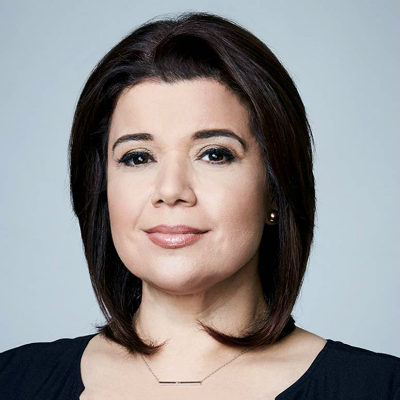 Overcoming the In+Visible

The University-wide diversity conference has transformed into an opportunity for the students, faculty, staff, alumni, and greater Rochester community to come together for a daylong series of conversations, dialogues, and educational exchanges about diversity and inclusion. Each year the conference anchors around a topical theme that frames a series of conversations inviting participants to reflect on their personal views and interactions within the University community and society as whole.
The 2018 keynote speaker was Ana Navarro (pictured above), Republican Strategist and political analyst for CNN and CNN En Español as well as a political contributor on ABC's The View. Navarro gave conference attendees the latest hot button issues in politics, and a roadmap for where the country is headed. The conference included 20 workshops presented by students, faculty, staff, and community members on a myriad of topics, including race and inequity, implicit bias, religious discrimination, gender identity, Greek life, and Gun Violence, among others.
WATCH NAVARRO'S KEYNOTE ADDRESS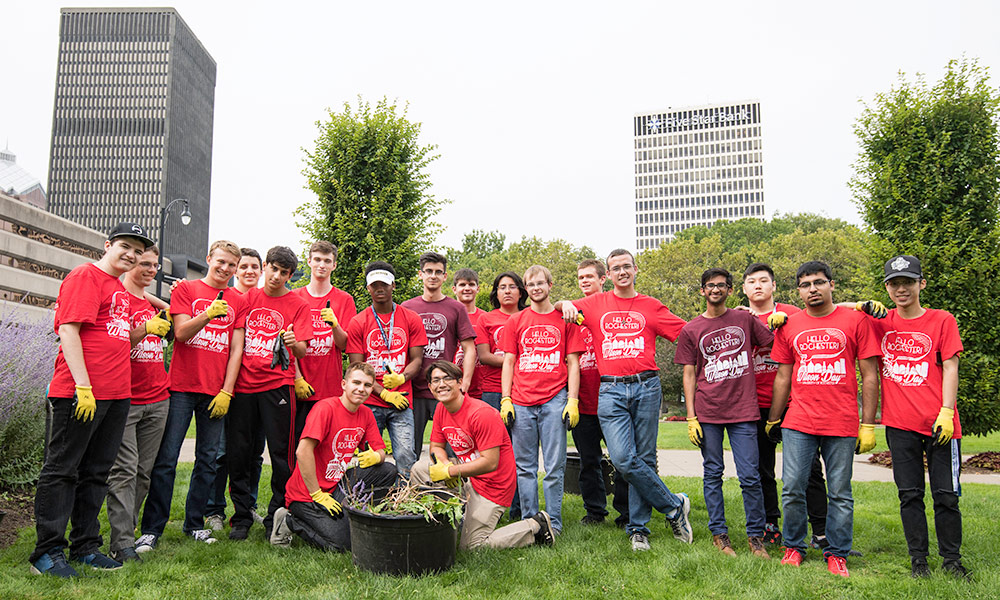 The Rochester Center for Community Leadership was created in 2005 to put University student community engagement programs under one umbrella. In 12 years, it's become a pretty big umbrella. The center has grown from just two programs to the home of many of the University's best-known projects, including Wilson Day, the oldest community service day among colleges in the country.
"Programs like these are important to students' education," says Glenn Cerosaletti '91, '03 (MA), director of the center. "They gain leadership and career skills, obtain an appreciation of diversity, and, hopefully, learn to be involved and engaged members of their community."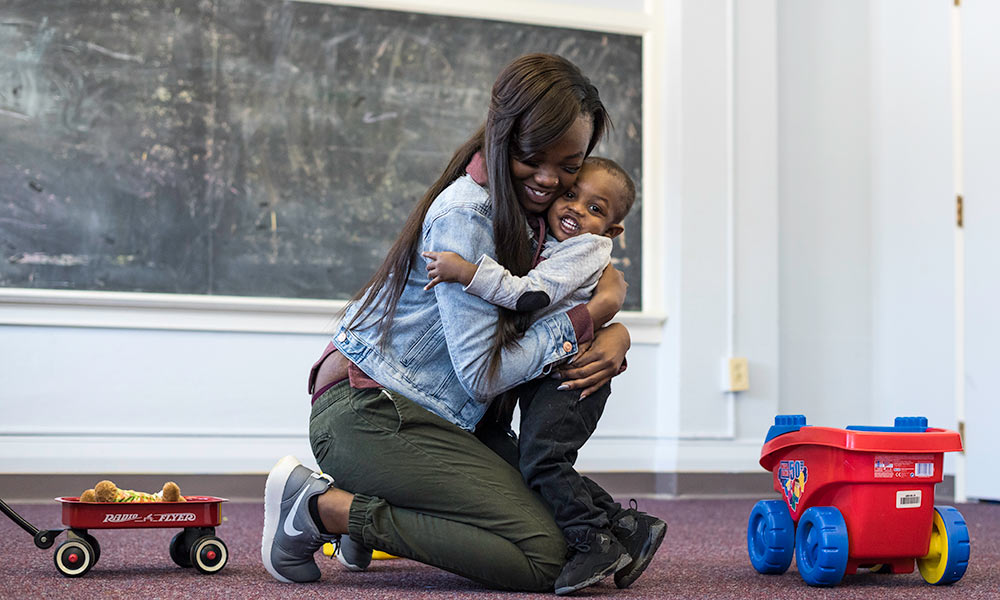 The Mt. Hope Family Center sits on a two-way street: its psychologists, researchers, and clinicians have provided evidence-based intervention and prevention services to more than 900 at-risk children and families in the Rochester area over nearly four decades, while also training the next generation of clinicians and researchers.
For the recipients of the services, there's often also a direct economic benefit. Having dealt with trauma and depression successfully, or having learned ways to mitigate the effects of fetal alcohol exposure, can clear a path back to school, or, for the first time, make it possible to successfully hold down a job.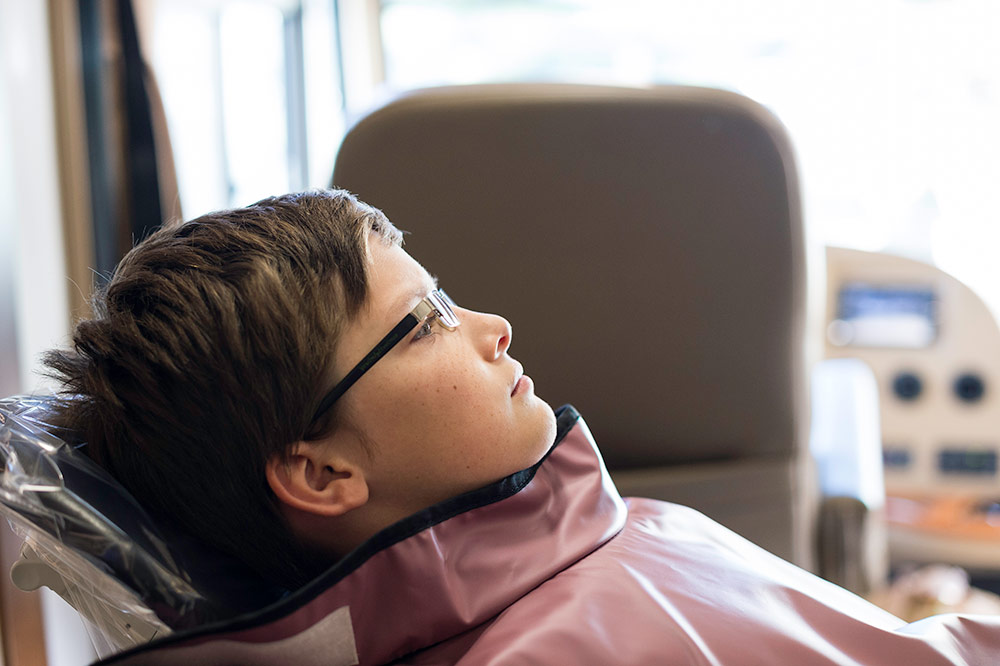 The Eastman Institute for Oral Health's SMILEmobile is a self-contained traveling dental clinic that is wheelchair-accessible and designed to reach underserved or hard-to-reach populations, including people living in poverty, older adults, and people with developmental disabilities and other medically complex conditions.
On October 2, the SMILEmobile made a visit to East Upper and Lower Schools in the City of Rochester. Nationwide, oral health problems— which can lead to poor concentration and sleep, among other difficulties—are one of the leading causes of absenteeism from school.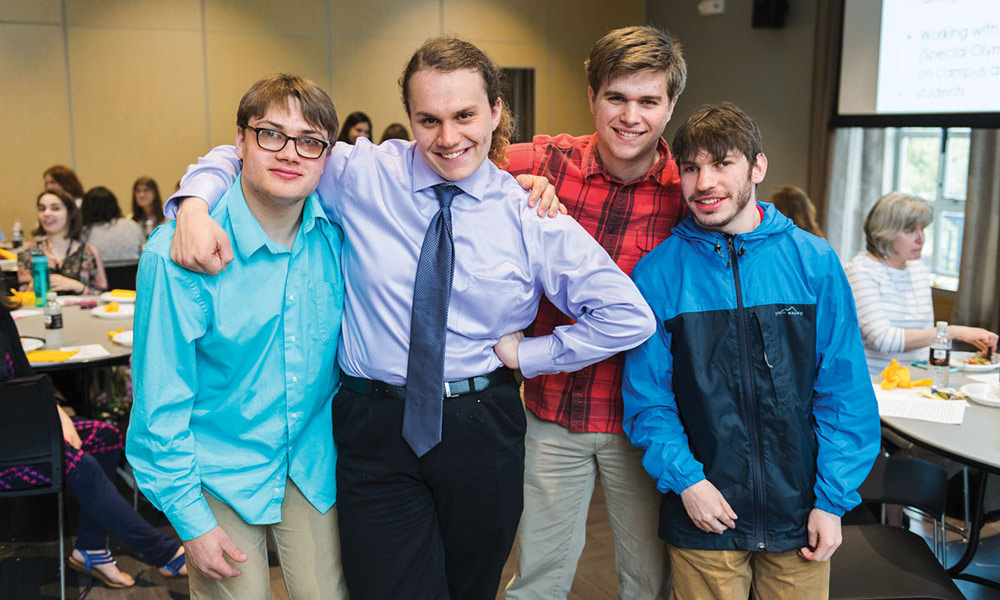 A model of inclusive higher education, Transition Opportunities at the University of Rochester (TOUR) has made a college experience accessible to hundreds of young adults ages 18 to 21 who have intellectual and developmental disabilities.
TOUR is a partnership between two University offices—the Rochester Center for Community Leadership and the Institute for Innovative Transition—and the regional organization Monroe One Boces.
Community Connections
Find out more about the University partnerships at home, across the country, and around the world.