Conferences and Events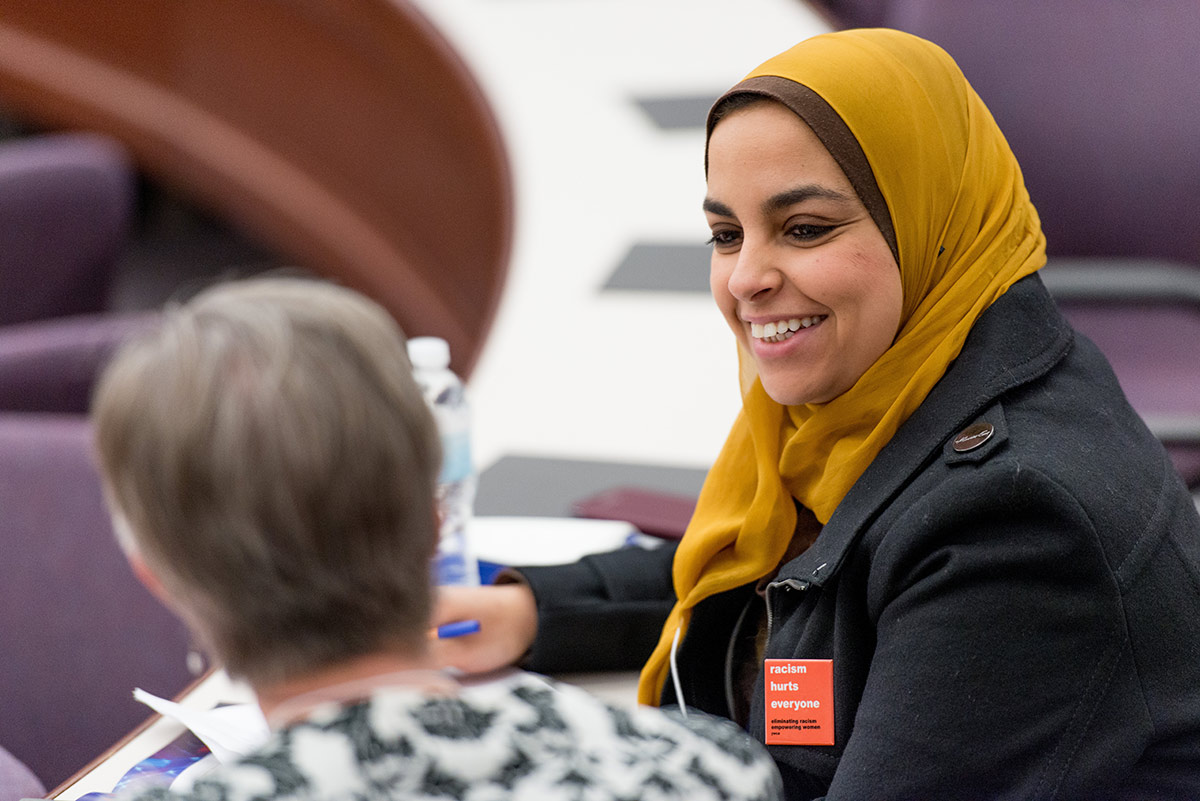 The University is committed to creating opportunities for engagement through respectful dialogue, reflection, engagement, and action.
Upcoming Events
University Resource Groups Summit to be held December 7, 2018
Announcing "UR Making a Difference" , the University Resource Groups Summit to be held December 7, 2018 at the University of Rochester Medical Center.
The event features keynote speaker Kevin McDonald, DJ, EdD, Vice Chancellor for Inclusion, Diversity & Equity and Chief Diversity Officer at the University of Missouri.
Topics Include:
•Living the Brand: A Culture of Respect
•Working while Deaf and Hard of Hearing
•Disability : We're All In
•Women and Men of Color: We are not invisible (Panel Discussion)
To register, please email arena.crues@rochester.edu or call (585) 276-6494.
Find University Resource Groups information here.
Annual Susan B. Anthony Legacy Awards Ceremony to be held
Saturday, January 26, 2019
The Susan B. Anthony Center is hosting the annual Susan B. Anthony Legacy Awards Ceremony on Saturday, January 26 to celebrate the University's undergraduate women's leadership awards.
Awards will be presented to the 2019 winners to honor their academic and extracurricular achievements at the University and in the community. The center will also award their Professional Women's Leadership Awards during the presentation.
RSVP is required- email sbac@ur.rochester.edu by Friday January 18, 2019.
Questions: sbac@ur.rochester.edu or 585-275-8799
10th Annual Diversity Conference: Finding the Courage to Lead
Monday, April 8, 2019
"Finding the Courage to Lead" aims to highlight the fearlessness and resilience needed when creating and sustaining an inclusive and equitable environment. Participants will not only engage around various markers of social justice, but also explore the strategies needed to create systemic change. The overall objective of the diversity conference is for the University community and the Greater Rochester community to engage with social justice topics. Each year the conference highlights a theme to help guide the focus for the day. Social justice topics may involve, but are not limited to: race/ethnicity, class, gender, culture, sexuality or orientation, disabilities/abilities, religion, or age.  Call for workshops and posters coming soon!
Past Conferences