Conferences and Events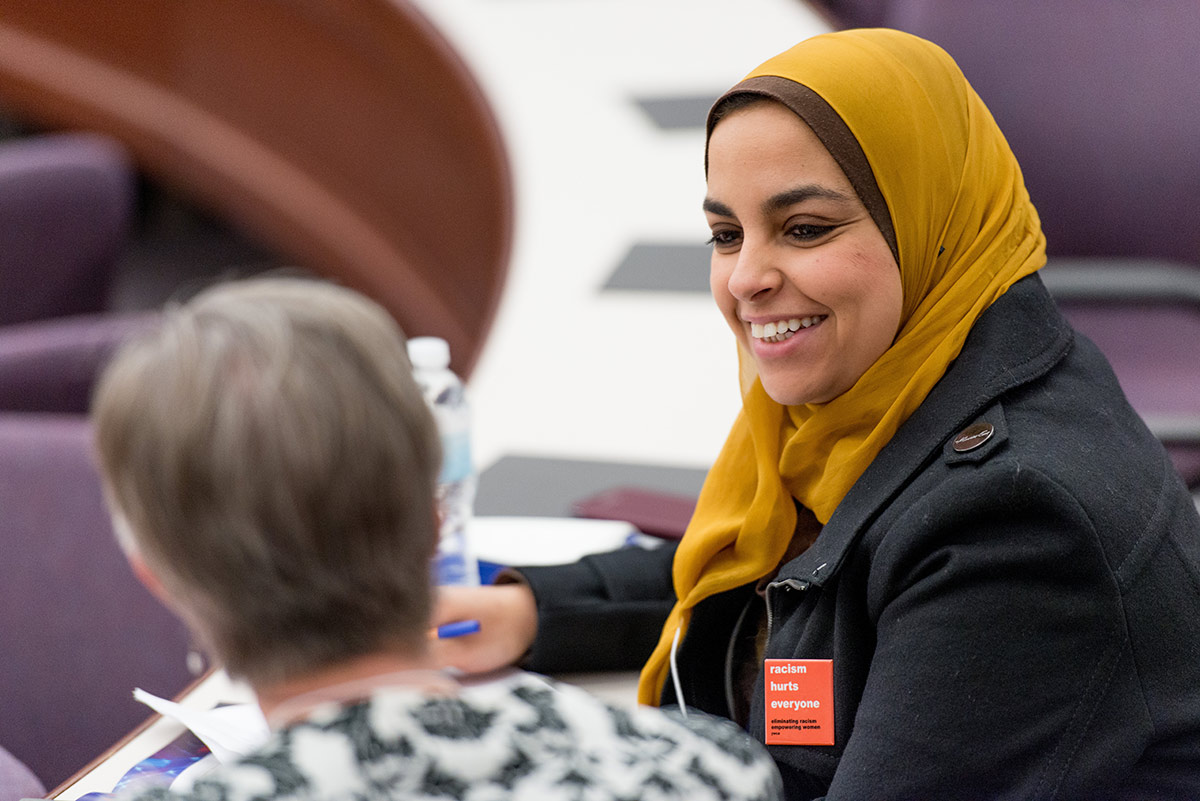 The University is committed to creating opportunities for engagement through respectful dialogue, reflection, engagement, and action.
Upcoming and Ongoing Events
Ongoing through June 2019
Sit In. Walk Out. Stand Up: University Activism, 1962-73
**On display at the Rush Rhees Library – Great Hall, 2nd floor**
To describe the year 1968—a year of assassinations, riots, war, and protests for civil and social rights—as a turning point, both at the University of Rochester and around the world, would be an understatement. But causes and effects of 1968 should not be viewed without the context of that which came before and after.
At Rochester, the decade of 1962-73 changed our University no less than other institutions. Issues were both local and global. Policies were questioned and revised. Students and faculty protested directly and indirectly. Limits were tested and then retested. Some events revealed omissions at the University—in equality, diversity, and self-determination; other events affirmed the University's well-established support of free speech and academic freedom.
As much as possible, this exhibition deliberately does not focus on any single event or individual. Rather than analyze, it hopes to promote discussion, to spark memories for those who were there, and to provoke questions from those who want to know what it was like.
Women's Leadership Network – Summer Event Series

Thursday, June 13- Thursday, August 22nd – various times/locations
A series of summer events—including brown-bag lunches, happy hours & coffee meetups—are scheduled around the University of Rochester and in the local community to help launch the new Rochester chapter of the American Council on Education Women's Network. The group, which aims to facilitate the networking of women interested in pursuing leadership opportunities in higher education, is open to all faculty and administrative staff who identify as women or non-binary. Email dei@rochester.edu w/questions or sign up HERE.
DEAF ROC 2019: Navigating Deaf and Hearing Collaborations in Science
Thursday, August 8 – Friday, August 9
The Clinical and Translational Science Institute (CTSI) and Rochester PostDoc Partnership present: DEAF ROC 2019: Navigating Deaf and Hearing Collaborations in Science from August 8-9, 2019 at the University of Rochester.
This two-day national conference will bring together scientific faculty, postdocs, graduate and undergraduate students, and staff from Deaf/HH and hearing backgrounds to network and build stronger collaborations.
Registration is open now-  for more information, check out the website HERE and to reserve your FREE spot today
Past Conferences