Education and Training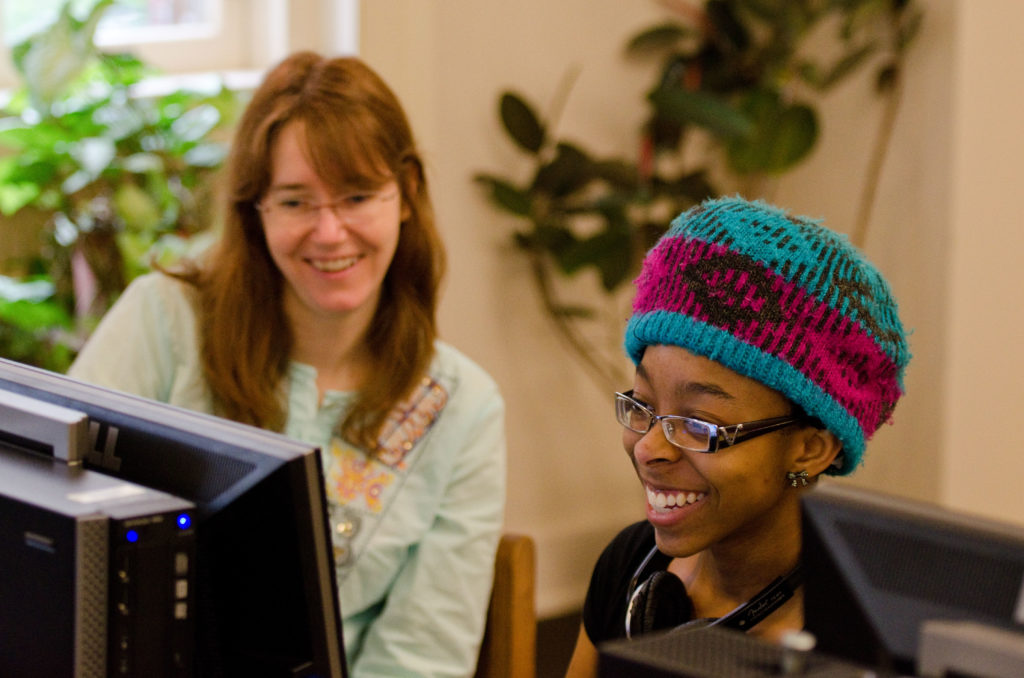 Equity, diversity, and inclusion education is essential for a welcoming and respectful environment where everyone can live, work, and learn. These training opportunities are presented in partnership with the Office of Human Resources and offer useful tools and information to increase awareness of important issues that face our institution.
Required Online Education
Faculty & Staff
The Diversity Learning Series focuses on implicit bias, harassment, and discrimination in the workplace. The series is part of an institutional effort that affirms our collective commitment to making Rochester an inclusive, equitable, sustainable, and responsive organization.
First-Year Student Training: Sexual Misconduct
The University of Rochester is committed to fostering a culture of prevention and awareness around sexual misconduct and gender equity. We have partnered with EVERFI to provide online training that is required for all first-year undergraduate and graduate students at the University that covers Title IX and other topics. These training sessions, in addition to being highly interactive and engaging, are based on research around the best practices for healthy communities. Learn more >>
Undergraduate Student Employee Training: Sexual Misconduct

In compliance with the New York State Labor Law, all University of Rochester undergraduate student employees are required to complete training regarding how to recognize and respond to instances of sexual misconduct. The training is administered online from a company called EVERFI, and must be completed by all student employees each academic calendar year. Additionally, students that have been identified due to their role as an Athlete or a Student Leader in a club or organization will also be required to complete the training.
Please email titleix@rochester.edu for questions related to required student employee training.
Additional Online Education
The following can be found in MyPath:
Online Curriculum for Self-Study
Faculty & Staff
From Conflict to Conversation
Managing Bias, EVERFI
Cultural Awareness and Diversity: A Gardener's Tale, reading, and post-test
Cultural Awareness and Diversity: Implicit Association Test, website and post-test
Cultural Awareness and Diversity: Microaggression, reading, and post-test
Online Courses
The following courses are available via MyPath. Select "Browse for Training" or enter the name of the course in the search bar.
Communicating With Influence
Cultural Competency in Healthcare e-Learning, Cook Ross
From Conflict to Conversation
Making Invisible Influencers Visible, Cook Ross
Microaggressions in Everyday Life: Implications for Clinical Practice
Policy on Minimum Standards for Programs for Minors and Children
Time Management: Gaining Efficiency, Improving Your Skills
Additional online resources

In-Person Training Opportunities
Please note: All in-person training opportunities are currently suspended due to the COVID-19 pandemic. This page will be updated once in-person activities resume.
Safe Space
The LGBTQ+ Safe Space Program addresses ways to reduce homophobia, transphobia, sexism, and heterosexism to make our institution a safer and more inclusive environment for all.  Learn the components of human sexuality and increase your understanding of sex, gender identity, gender expression, orientation, and sexual behaviors, while examining identity development. The program consists of two classes: Safe Space Part I: Gaining Knowledge and Safe Space Part II: Creating Safety. Learn more about the Safe Space program.
Preventing Sexual Misconduct
The Title IX Office regularly provides in-person training to faculty, staff, and students regarding how to identify and respond to inappropriate sex-based behaviors as well as information about sexual misconduct resources, supportive services, grievance processes, and reporting options. Each training is customized to the needs of the individuals or groups requesting it. Please visit the Title IX website to view and request training.
Working Alongside Veterans and the Reintegration Process
Facts and Myths about Post-Traumatic Stress, Traumatic Brain Injury, Military Sexual Trauma, Moral Injury, and Veteran Supports and Resources in the Community. (Available through MyPath.)
Generation Differences
We live and work in a culture where work-life balance is an elusive ideal that is often a struggle to obtain. This talk will examine our current perspective on work-life balance and what we can learn from the Millennial generation's cutting-edge ideas on what true work-life balance can look like. Topics will include flexible schedules, making friends with technology, and pursuing your dreams. (Available through MyPath.)
Restorative Practice
An approach to organizing a mediation between parties who have been harmed and those who have caused harm, and sometimes with representatives of a wider community as well. Using the principles: inclusive decision-making; active accountability; repairing harm; and rebuilding trust, restorative practices are rooted in rebuilding a harmonious community. Learn more >>
Theatre and Medicine: Theatre of the Oppressed
Forum theatre uses theatre to help facilitate cultural change. Activities allow participants to act out scenes and watch scenes unfold with the intent of stopping and changing the performance when persons experience issues related to bias and social justice. Learn more >>
Don't Cancel That Class!
Are you faculty or staff who can't make it to class and are considering canceling it? Don't Cancel That Class! As an alternative to canceling class, let the Assistant Director of Educational Outreach present to your students and take advantage of your valuable class time! Learn more >>