Latino Professional Alliance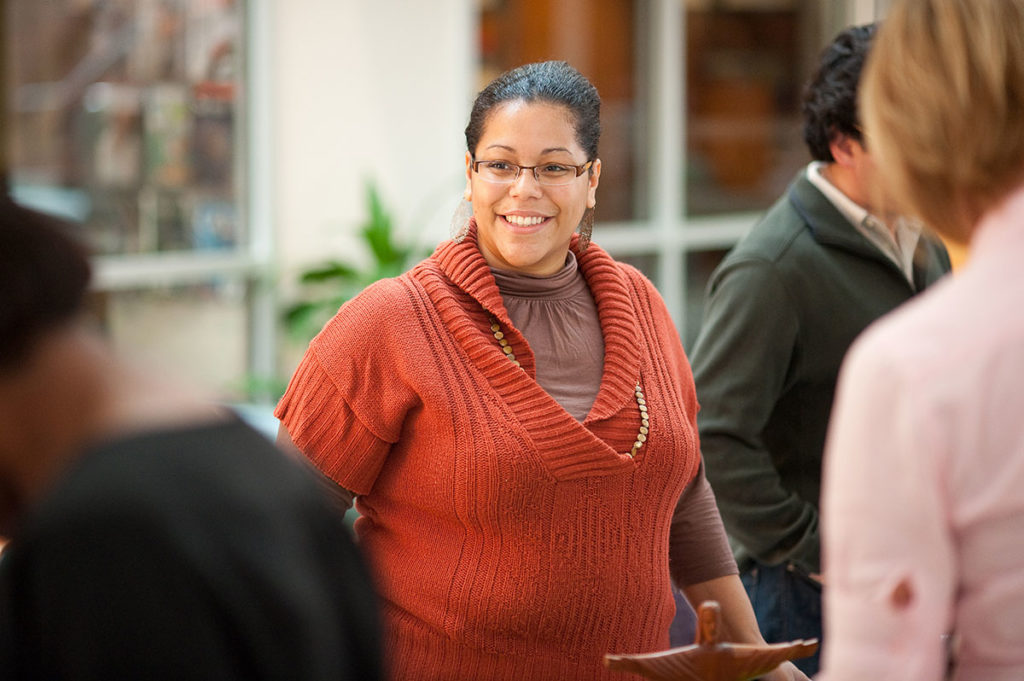 The mission of Latino Professional Alliance (LPA) at the University of Rochester is to build and maintain a positive work environment and to support the growth and development of Latinos/Latinas. This will be accomplished through networking, mentoring, educational and professional programs, community service, multicultural events, and diversity awareness. Each individual employed at the University of Rochester is considered a professional, and therefore, LPA aims to build an alliance among all employees in our workplace who support LPA's mission.
Board Members and Executive Champion
Board Members
Natasha Garcia
Maricela Guzman
Jessica Guzman-Rea
Claudia Hernandez
Executive Champion
William Passalacqua
LPA Membership Form
More About LPA
Strategic Intent
Foster an environment that is supportive and respectful of all University employees.
Connect Latino staff and faculty across the entire University.
Support Latino employees and their associates to respond to – and resolve – issues that prevent the full use of their capabilities and/or detract from the quality of their work lives.
Increase the visibility of Latino staff and faculty within the University community.
Provide an environment that is conducive to the recruitment, retention and career advancement of Latino employees.
Serve as role models to the University of Rochester community and the Greater Rochester area.
Support the diversity mission of the University through innovative relationships with multi-cultural organizations throughout our institution and the community.
Encourage university officials and diversity focused committees to support Latino staff and faculty through diversity programming, events, recruitment and retention.
Objectives
Network and collaborate with local Latino professional affinity groups.
Assist in bringing/creating university-wide Latino-focused events and speakers (i.e. meeting with key university groups such as College Diversity Roundtable and planning committee for Meliora Weekend).
Involve faculty in LPA via more specialized events (i.e. LPA poster session).
Have more media exposure in the university and Rochester communities (i.e. UR currents, La Voz, Conxion).
Increase membership and membership involvement (i.e. volunteers for committees, events, and meetings).
Continue producing quality programming for the University of Rochester community.