Safe Space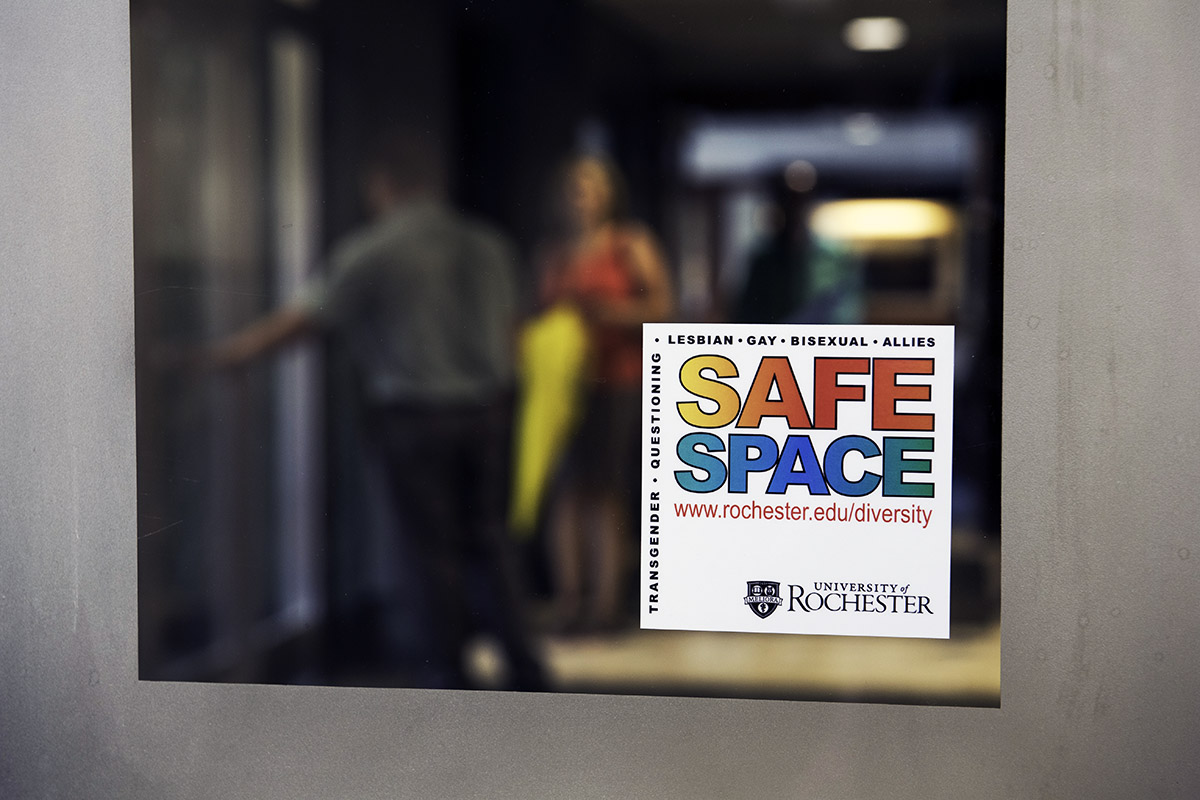 The Safe Space program addresses ways to reduce homophobia and heterosexism to make our institution a safer and freer environment for all members of our community regardless of sexual orientation or gender identity/expression.
The program consists of three classes:
Safe Space Part I
Foundations of Being an Ally is intended to provide participants with information about ways to provide safe spaces and support for Lesbian, Gay, Bisexual, Transgender (LGBT) & Allied people regarding issues they may confront in the workplace and elsewhere. Participants who complete this class will have the option to display a Safe Space decal in their office or cubicle identifying that the individual's work space is a Safe Space. The decal simply signifies that individuals are open to questions from and about lesbian, gay, bisexual, and transgender (LGBT) people and are willing to address concerns specific to this community. Displaying a decal also signifies your agreement to actively be an Ally for lesbian, gay, bisexual, and transgender people, which includes supporting policies and behaviors that bring equity, inclusivity, and openly show support for LGBT issues.(2 hours, 30 min)
Safe Space Part II
Inclusive Practices for Allies is an opportunity to further explore the behaviors which are disruptive to maintaining inclusive environments and provide the space to practice techniques for speaking up to confront disparaging comments and behaviors. Attendees must complete Part I before attending Part II. Both Safe Space classes are conducted by University staff and faculty who are trained Safe Space facilitators. (2 hours, 30 min)
Trans 101
This session focuses on identifying inclusive practices that are necessary for supporting transgender and gender non-conforming individuals.
---
Anyone interested in attending the series, becoming a facilitator, or if you have any questions or concerns about the program, contact Scott Fearing.