UR Mentors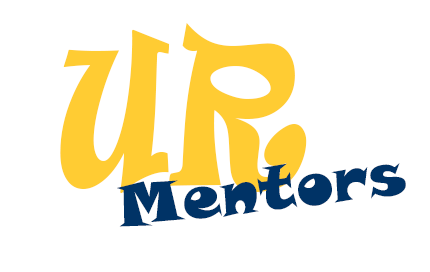 Program Goal
Our overarching goal is to build a community of dedicated, expert faculty research Master Mentors who are maximally effective at enhancing the careers of their protégés. UR Mentors will function as faculty resource persons within their respective departments, be able to coach less experienced mentors and advise department chairs, training program directors, or deans who wish to develop mentoring programs.
By completing the UR Mentors program, faculty will increase their confidence, knowledge and skills as research mentors to be able to:
Initiate and maintain effective communication skills
Develop skills for aligning mentor/protégé expectations
Foster protégé transition to independence
Recognize role of diversity and bias in mentor-protégé relationships
Promote protégé professional development
Why mentors matter
Mentors play a key role in the education and training of the early careers of all scholars. They provide teaching about their discipline, individualized advice and feedback, socialization into career networks, and sometimes-personal counseling. Quality mentoring is associated with greater productivity, career satisfaction and longevity. There are numerous articles, books and testimonials describing the benefits of mentoring and the attributes of the best mentors. Although such descriptions are valuable, they do not explicitly address how these mentors acquired the knowledge and skills needed to attain "award-winning" status; nor do they provide a means through which a practicing mentor can be readily assessed or acquire feedback. Within the University of Rochester, institutional surveys (qualitative and quantitative) have indicated that access to quality mentoring is uneven and faculty who serve as mentors feel a need for more support.
Certificate Requirements
In order to earn a certificate as a Master Mentor, participants will be expected to:
Complete a series of online exercises
Participate in face-to-face workshops
Complete mentoring exercises with colleagues within their own department or unit
Create a plan for dissemination of their mentoring expertise
Program Curriculum
The course will use case material from the Rochester CTSI mentor development course, the University of Wisconsin-Madison and others as appropriate. There will be a series of meetings over several months. Required and complementary material and references will be posted on blackboard. Continuing professional education credit is available (up 17.5 CE credits).
Getting to know your protégé- part 1;
Diversity
What have you learned about your protégé? (Getting to know your protégé part 2)
Career development plans
Promoting long term professional development
Fostering connectedness and progress on mentoring challenges
Transdisciplinary and interprofessional mentoring
Contact
For more information about this program please contact Vivian Lewis, Vice Provost for Faculty Development and Diversity.
Co-sponsors
University of Rochester Office for Faculty Development and Diversity
Rochester CTSI Mentor Development Committee