Diversity Learning Series
The University of Rochester is affirming a strong commitment to be an inclusive, equitable, sustainable, and responsive organization at every level. As part of a wide-spread effort, University leadership is taking active steps to effect positive change toward this goal, including developing shared awareness and language for inclusion, and setting expectations for behavior and accountability that are consistent with the University's Vision and Values.
As a step to advance that goal, a Diversity Learning Series via MyPath has been developed related to implicit bias, harassment and discrimination prevention.
A Message from President Richard Feldman
2018 Required Learning for Faculty and Staff
The required online learning will be assigned to faculty and staff in MyPath and can be accessed on the "My Learning Transcript" page. The first learning series will focus on implicit bias. An additional series on harassment and discrimination will be assigned in September.
An Interview with Kevin Beckford: 'We are investing in our culture to make it better for everyone'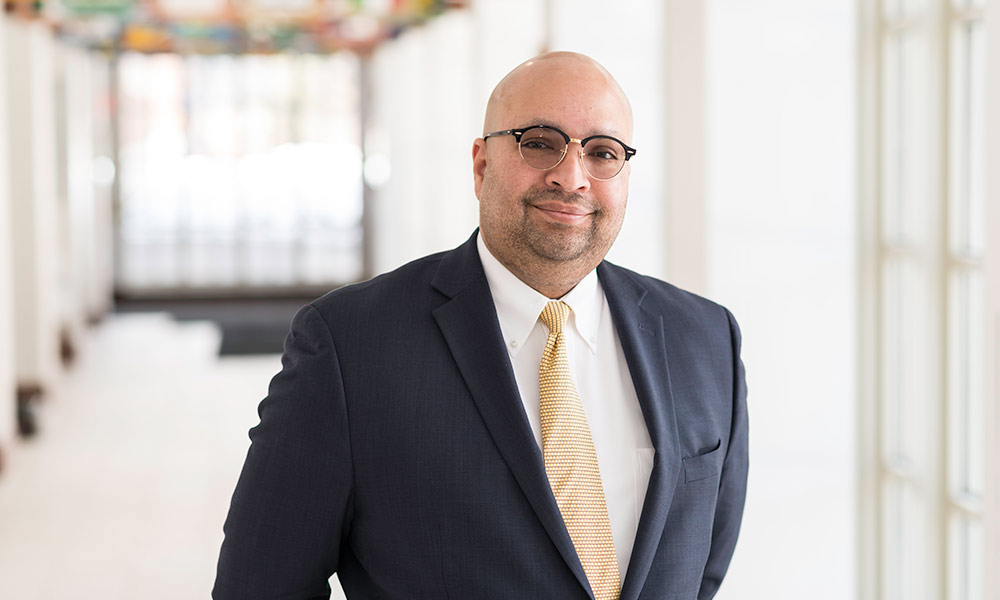 In this recent interview, Kevin Beckford, senior director of staff diversity, equity, and inclusion, answers questions about the new mandatory training on implicit bias, discrimination, and harassment, and discusses how the educational initiative connects to a broader effort to strengthen the University's culture of respect.
Q: Why is training on implicit bias, discrimination and harassment important for the University of Rochester community?
A: Sexual harassment and discrimination training is mandatory for most companies, but this Diversity Learning Series is about more than just fulfilling the legal requirement. It is about raising awareness of how to create a welcoming and inclusive workplace for all employees. It is about making sure that harassment and discrimination should be something foreign to any institutional culture.
The same thing goes for being more inclusive to different cultures and having a greater sense of acceptance around gender, gender identity, and recognizing bias that may be at play within a culture. At the end of the day, the bottom line is that folks should feel comfortable being themselves.
We want our faculty and staff to feel like they are welcome, they are included, their voice is important, and they can drive the kind of meaningful change we need in the workplace. The goals of this training are to bring focus to these issues as a community and develop a shared understanding of the values the University holds.
Q: Why is this training mandatory and what happens if employees don't complete it?
A: The answer to this is two-fold. The implicit bias training is mandatory because the University thinks it is important enough to raise the understanding of the issue, how it shows up in the workplace, and how it impacts others. Establishing a common language and shared understanding of how it can affect all of us is important so that the keeper of the bias can understand how it can affect how they make decisions, how they evaluate people, and how they make hiring decisions. Once members of our community are aware of their implicit bias, they can keep it in check.
Harassment and discrimination training is federal law, so we have to be sure we are in compliance. We have a diverse employee base as far as job roles and environments, so it is important to try to meet the needs of all in our community. This training is progress toward that goal, but not every situation will be applicable to every role and work environment.
With that in mind, we do ask that employees don't just click through the training, but try to get as much out of it as they can. The goal for both of these learning opportunities is to open the door to what will be multiple phases of training overtime to ensure a culture of respect at the University and make us ever better for everyone.
We are asking employees to complete this training by the end of the calendar year. Completion of the series will be tied to next year's annual merit increase for employees. We are hoping that will get the community's attention and show the importance of making this a priority for faculty and staff across the University.
Implicit bias training will be about 30 minutes. Training for harassment and discrimination is one hour and for supervisors it is about two hours. Implicit bias training will be rolled out first and then discrimination and harassment training will be available shortly after that.
Q: What topics will the training be focused around?
A: This year, we are focusing on web-based learning surrounding implicit bias and sexual harassment and discrimination. In the future, we are planning to build on our current in-person training offering like The Safe Space Program and host sessions on these topics and others closely related to our culture of respect for a broader University audience.
It is powerful to hear the stories of those among us who have been affected by harassment or discrimination, because then it becomes real. Change can come about when there is a sense of connection. Education, particularly experiential education, can change our culture.
The goal is to go beyond just the training and have a welcoming and inclusive environment. We are investing in our culture to make it better for everyone.
Q: What is next for the University and how are we doing things differently this time?
A: We are already planning a phase II with more experiential learning. We are looking forward to a leadership training series to foster the type of leadership we want at the University, those that understand our values, protect our values, are stewards of our values, and are a model of our values.
It is important to treat each other with respect. The learning will not stop at the end of the MyPath program. We are bringing together opportunities in our community to continue to keep the culture of respect at the forefront. Faculty and staff can visit http://www.rochester.edu/diversity/learning-series/ to stay informed about upcoming events and find additional resources on diversity and inclusion.
Additional Resources