Resident Research Day is this Thursday, May 9, 2019 in the Helen Wood Hall Auditorium starting at 7:00AM with continental breakfast and the program beginning at 7:30AM.
Carolyn Sufrin, MD, PhD, Assistant Professor of Gynecology and Obstetrics at Johns Hopkins Medicine will be giving the 39th Annual Jerome H. Rudolph Memorial Lecture at 7:30AM on "Reproductive Justice and Incarcerated Women: Understanding the Nexus of Reproductive Health, Mass Incarceration, and Social Justice"
Resident & Faculty Awards Presentation will be held at 8:30AM. Resident Research Presentations start at 9AM.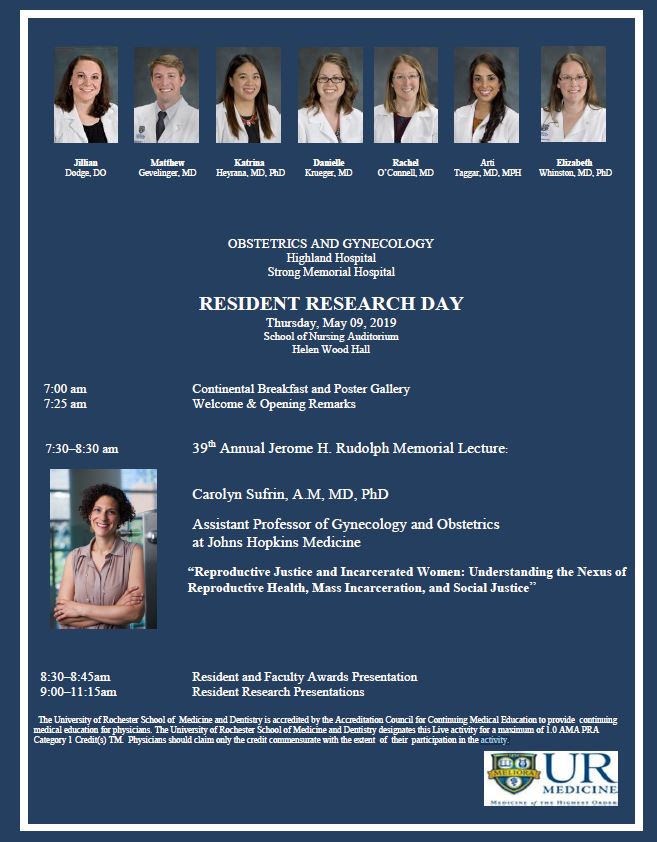 Please sign in for CME credits via the link below: