Institutional Office of Equity and Inclusion
Presidential Stronger As One Diversity Awards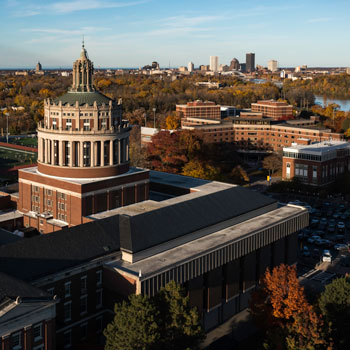 Thursday, March 2, 2023
Awards Ceremony: 5:30-6:30 p.m.
Reception: 6:30-7:30 p.m.
Richard Feldman Ballroom, Frederick Douglass Building
River Campus
Parking will be available in the Library Lot
The Presidential Stronger As One Diversity Awards honor faculty, staff, students, the Greater Rochester Community, and a member of the Board of Trustees whose actions, activities, and/or accomplishments support our five institutional equity, diversity, and inclusion priorities toward making the University of Rochester a welcoming and inclusive environment. The recipients of the awards model equity, access, and transformative change where all students, staff, and faculty can thrive, change and make the organization and its internal and external communities ever better.
The registration period for this event has closed. For questions or more information, please contact the Institutional Office of Equity and Inclusion at (585) 275-2125 or ioei@rochester.edu.