Reports
Below are links to a series of diversity-related reports issued by the University.
Annual Report on Diversity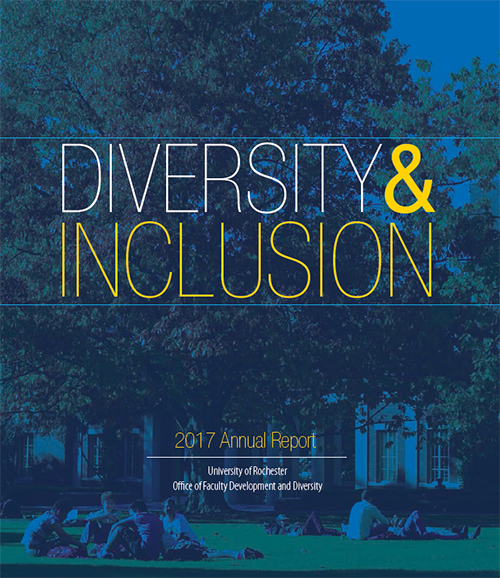 The eleventh annual diversity report builds on the work of the 2016 Commission on Race and Diversity and the work of the Presidential Diversity Council, identifying points of change and progress that are helping to ensure that our institution is one where everyone feels welcomed, valued, and respected every day.
Other Reports
Diversity Engagement Survey (2016)
Presidential Commission on Race and Diversity (2016)
The Commission conducted a comprehensive review of University policies and procedures with respect to race and diversity and issued a final report in October 2016.
Focus Groups on Faculty Promotion Memorandum (2015)
COACHE Report (2013)
Mentoring Report (2010)
Listening Tour Report (2009)
In an effort to increase diversity efforts at the University, the Listening Tour provided insight as to what steps were needed to make the University a more diverse environment.
Task Force on Faculty Diversity and Inclusiveness Report (2006)