RocDocs
University of

Roc

hester Post-

Doc

toral Career Advancement Opportunity
September 18-20, 2019
RocDocs: Post-Doctoral Career Advancement Program at the University of Rochester is a two-day program that serves as a career advancement opportunity for graduate students nearing the completion of their studies and early career postdoctoral scholars—particularly scholars from underrepresented groups in STEM. Sponsored by the Office for Faculty Development and Diversity RocDocs provides an opportunity for attendees to establish networking connections, as well as participate in career advancement and professional development workshops. Attendees will gain insight about research and teaching opportunities at the University of Rochester and connect with current faculty of interest and who may have a postdoctoral fellowship position available in the coming year or by fall of 2020, while participating in workshops on career and academic advancement as well as networking among themselves, our current postdoctoral scholars and PhD students.
Why Apply to RocDocs?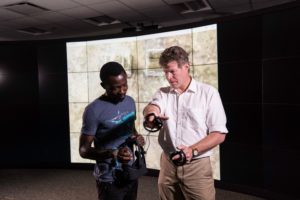 Your participation in RocDocs will:
Help you establish networks with other postdoctoral scholars and faculty within basic sciences, biomedical and biomedical-related fields including nursing, population and public health sciences
Provide you a bridge to assist participants in transitioning from graduate student to post-doctoral fellow or from a first to a second post-doctoral fellowship
Expose you to the University of Rochester and its many opportunities available for professional and academic development for early career scholars
Program Overview
The program will take place over two days from September 18-20, 2019. This fully funded program will allow you to participate in career advancement and professional development workshops, tour research facilities and interact with faculty, current postdocs and PhD students.  Travel and hotel stay for your visit are covered. You will be connected with a faculty host who will meet with you and discuss their research and environment in which they work. You will also share your own research at a poster session, specifically for RocDocs to present to Faculty, Alumni, current postdocs & current students at our Steadman Prize for post-doctoral research banquet.
Program Candidate Eligibility
All graduate students, and especially those from backgrounds underrepresented in the sciences, medicine and engineering, are welcome to apply to RocDocs. Underrepresented groups include, but are not limited to: African Americans, Latinos, Native Americans, Pacific Islanders, Filipinos, those with disabilities or from disadvantaged backgrounds, those underrepresented on the basis of gender identity or expression or sexual orientation, as well as others who would bring additional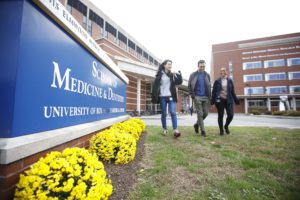 dimensions of diversity to the University's research and educational missions.
We are seeking scholars who are historically underrepresented in postdoctoral research to explore opportunities at the University of Rochester. Accommodations are available upon request and acceptance to the program.
The University of Rochester is an Equal Opportunity Employer committed to fostering, cultivating and preserving a culture of diversity and inclusion. The University believes that a diverse workforce and inclusive workplace culture enhances the performance of our organization and our ability to fulfill our important missions.  The University is committed to fostering and supporting a workplace culture inclusive of people regardless of their race, ethnicity, national origin, gender, sexual orientation, socio-economic status, marital status, age, physical abilities, political affiliation, religious beliefs or any other non-merit fact, so that all employees are included, equal valued and supported.
Application Process
Fill out our online application. For candidates external to the University of Rochester, you will need your CV, a diversity statement, a recommendation from your mentor, and the names of up to 6 University of Rochester potential faculty hosts with whom you would be interested in meeting.   For candidates currently at the University of Rochester, no letter of recommendation is required.
See this page for guidance in finding potential faculty host, and a list of hosts especially interested in connecting with RocDoc candidates. Feel free to contact those faculty now if you like. We will ensure that there is mutual interest as part of the selection process.
If your application is selected, we will arrange for you to travel to campus and stay for 2-3 nights. During your stay, you will meet with faculty you have identified as sharing your research interests as well as with current postdocs.
Application deadline for external candidates is Monday, August 5, 2019 by 5:00pm EST.
Application deadline for internal candidates is September 2, 2019 by 5:00 pm EST.
Local Applicants will be informed of your acceptance by September 6th.
All questions should be sent to dei@rochester.edu. You may also send any supplementary materials to this address.
Accommodations are available upon request and acceptance to the program.
This program is supported by the Office of Faculty Development and Diversity at the University of Rochester
For additional information, contact: Eleanor H. Oi, Director of Diversity Programming. Email: eleanoroi@rochester.edu. Phone: 585-273-4297. Mail: University of Rochester, P.O. Box 270016, Rochester, NY 14627.