Geo and The Freedom Zephyr
It is with great pride that the George Eastman Circle shares this "gift of music" exclusively with our membership.
This premium gift features Geo, which pays tribute to George Eastman - for whom our leadership annual giving society is named - and The Freedom Zephyr, which was inspired by the vast network of historic leaders whom we may not all know by name, but who were part of the Underground Railroad movement and ultimately inspired the creation of the 13th Amendment to the Constitution.
George Eastman's legacy, and their legacy, reminds us that great things happen when leaders join together and express their shared commitment to a noble cause.
To read the Geo and Freedom Zephyr commemorative CD booklet, please click here.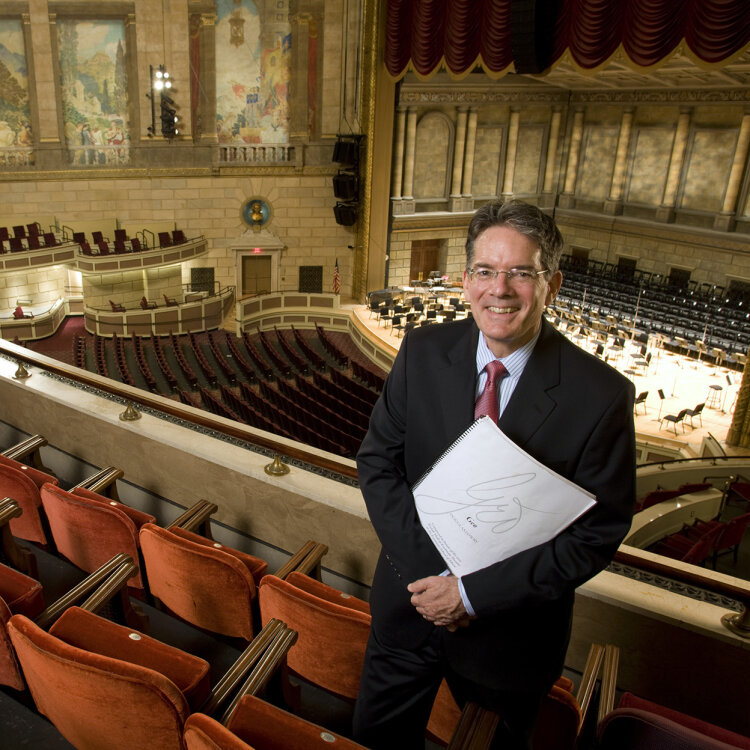 George Eastman Circle members also received a complimentary CD featuring the Eastman Philharmonia performing Shostakovich's Symphony No. 5. To read through the booklet, please click here.
To learn more about the Eastman School of Music, or the Hatch Recital Hall Seat Naming Campaign and other opportunities for support, please click here.
The world premieres of Geo and The Freedom Zephyr were performed by the Rochester Philharmonic Orchestra.