In celebration of your support of the University of Rochester, please join
President Sarah C. Mangelsdorf for an exclusive virtual event
Towards More Accurate and Deeper Medicine:
How artificial intelligence has the potential to transform the
future of medicine

Wednesday, April 21, 2021
5:30 – 6:30 p.m. (ET)
Featuring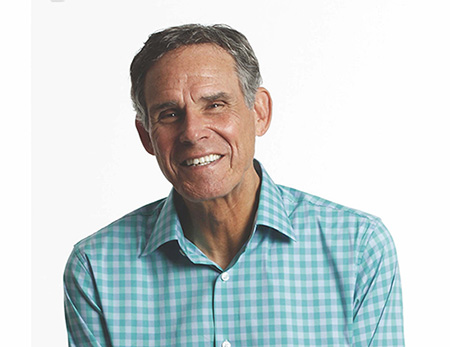 Photo by Michael Balderas
ERIC J. TOPOL '79M (MD)
Director and Founder, Scripps Research Translational Institute

Advance registration is required.
To register and receive the Zoom link, please click the "RSVP" button.
If you prefer, you may respond to the George Eastman Circle Office at GECevents@rochester.edu or 585.276.5581




Speaker Bio:
Eric J. Topol '79M (MD)
ERIC J. TOPOL '79M (MD) is the Founder and Director of the Scripps Research Translational Institute, Professor, Molecular Medicine, and Executive Vice-President of Scripps Research. As a researcher, he has published over 1,200 peer-reviewed articles, with more than 300,000 citations, has been elected to the National Academy of Medicine, and is one of the top 10 most cited researchers in medicine. His principal scientific focus has been on the genomic and digital tools to individualize medicine. In 2016, Dr. Topol was awarded a $207 million grant from the NIH to lead a significant part of the Precision Medicine (All of Us) Initiative, a prospective research program enrolling 1 million participants in the US. This is in addition to his role as principal investigator for a flagship $35M NIH grant to promote innovation in medicine. He was the founder of a new medical school, the Cleveland Clinic Lerner College of Medicine of Case Western Reserve University. He has over 350,000 followers on Twitter (@EricTopol) where recently he has been reporting insights and research findings for COVID-19. Besides editing several textbooks, he has published 3 bestseller books on the future of medicine: The Creative Destruction of Medicine, The Patient Will See You Now, and Deep Medicine: How Artificial Intelligence Can Make Healthcare Human Again. Lastly, Dr. Topol was commissioned by the UK 2018-2019 to lead planning for the National Health Service's integration of AI and new technologies.
The University of Rochester is committed to providing inclusive experiences and equal access to programs and services. If you anticipate needing any type of accommodation or have questions about the access provided, please contact the George Eastman Circle Office using the information below. In all situations, a good faith effort (up until 24 hours before the event) will be made to provide accommodations.
Date
Apr 21, 2021 5:30 PM - 6:30 PM

RSVP
---