Security Tip of the Week
Five Quick Summer Vacation Tips For Staying Safe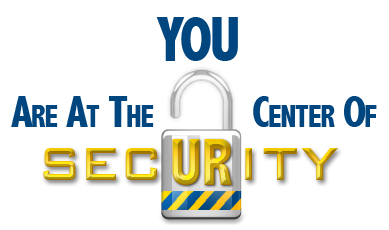 Haven't taken your summer vacation yet? The information security awareness team wants to make sure that you enjoy your vacation to the fullest by avoiding the stress of dealing with identity theft. Check out our five quick and easy tips for keeping your information safe while traveling.
Be Cautious of Public WiFi Networks
It is very easy for a hacker to access your information via unsecured public WiFi. When you connect to email, social networking sites or online stores, make sure you are using a secure connection (https), so that traffic is encrypted and no one else can access the information. Similarly, be sure to follow hotel guidelines to properly connect to their network (hackers might try to setup sneaky networks like "HotelWireless1").
Avoid Posting Your Vacation Plans Online
Sure, it's natural to want to share your vacation experiences. However, enjoy the moment and wait to post those photos and status updates until after you return. Otherwise, you might be an easy target for criminals who now know where you ARE NOT.
Secure Your Mobile Devices
Make sure to have your smartphones and tablets locked with a security code/PIN to protect if stolen. Back up important data before traveling. If possible, activate the GPS tracking option to locate the device if stolen. If your device goes missing, report it immediately to the police AND your service carrier. If the thief might have access to your banking, email and other accounts, change your passwords immediately.
Avoid Shared Computers / Protect Your Personal Computer
Be cautious of public computers and avoid logging in to personal accounts. Thieves may have access to information stored on the computer, or might be hacking the devices. If you are able to bring your own computer with you, make sure you have reliable, up-to-date protection installed and that your software is properly updated to avoid security holes.
Know Whom to Call / Monitor Account Activity
Prior to your trip, write down important contact numbers such as credit card, banking and your cellular customer service so you can quickly report lost or stolen items. When you return from your trip, use a secure network to check your online bank account for any unauthorized purchases while you were gone.
Have a wonderful and safe summer!
---
Do you have ideas that should be shared as security tips of the week? If so, please send them to UnivIT_SP@ur.rochester.edu.