Jeanette Colby, the University's calendar editor, offers a selection of events and activities to do this weekend. Find daily information on upcoming events on the University Events Calendar at www.rochester.edu/calendar.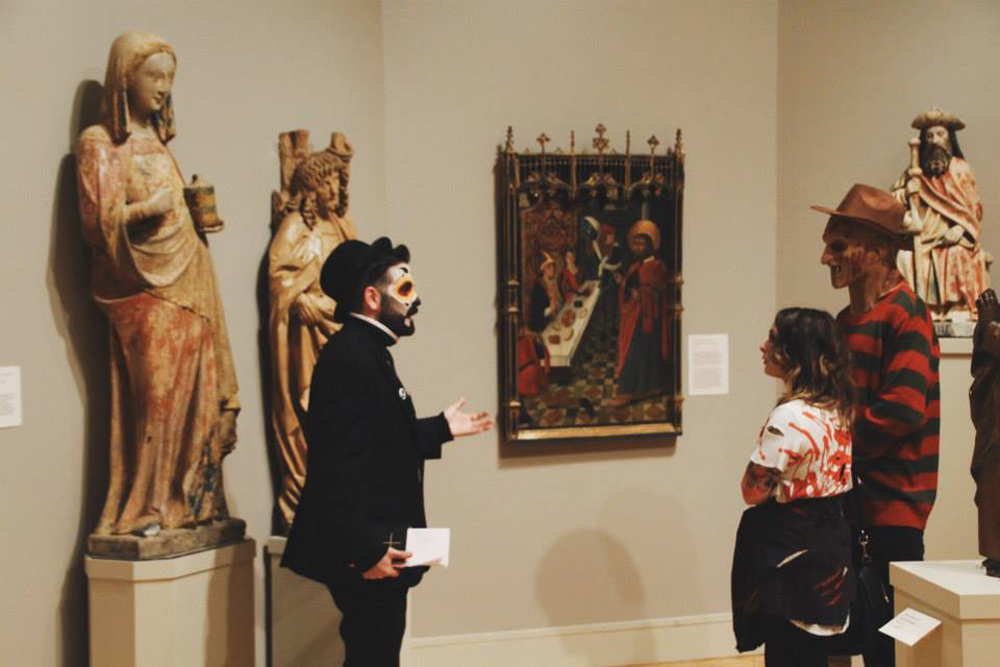 #1: Explore the Art Museum After Dark
Find out what's lurking at the museum after dark as the Memorial Art Gallery hosts "Museum of the Dead: Alive Again" on Friday, October 28. The 21 and over event, from 9 p.m. to midnight, features signature drinks from Brown Hound Downtown, tastings from Tommyrotter Distillery, and music by DJ Alykhan. Hear  stories in the dark with Edgar Allen Poe readings and Tarot card readings; create art projects, and find many more surprises. Pick up giveaways from the Little Theatre, Nox Cocktail Lounge, and Urban Decay Cosmetics. Costumes are strongly encouraged and will be rewarded. Tickets are $10 to $12 presale and $15 for general admission on the day of the event. Read more.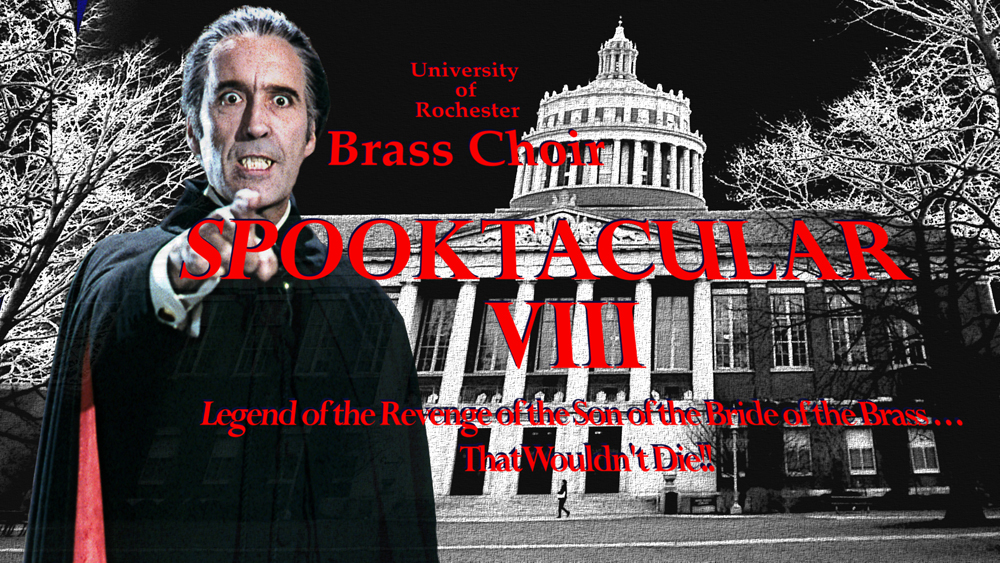 #2: Listen to Hair-Raising Brass Music
In a not-so-ordinary concert, the University's Brass Choir will present a Halloween-themed musical event, "Spooktacular" on Saturday, October 29. The show, featuring 40 ensemble members performing rock and popular music re-purposed for brass instruments, will feature the music of Bruno Mars, Ozzy Osborne, Michael Jackson, and more. The ensemble is directed by Bill Tiberio. Costumes are strongly encouraged and tickets are not required. The free concert starts at 8 p.m. in Strong Auditorium.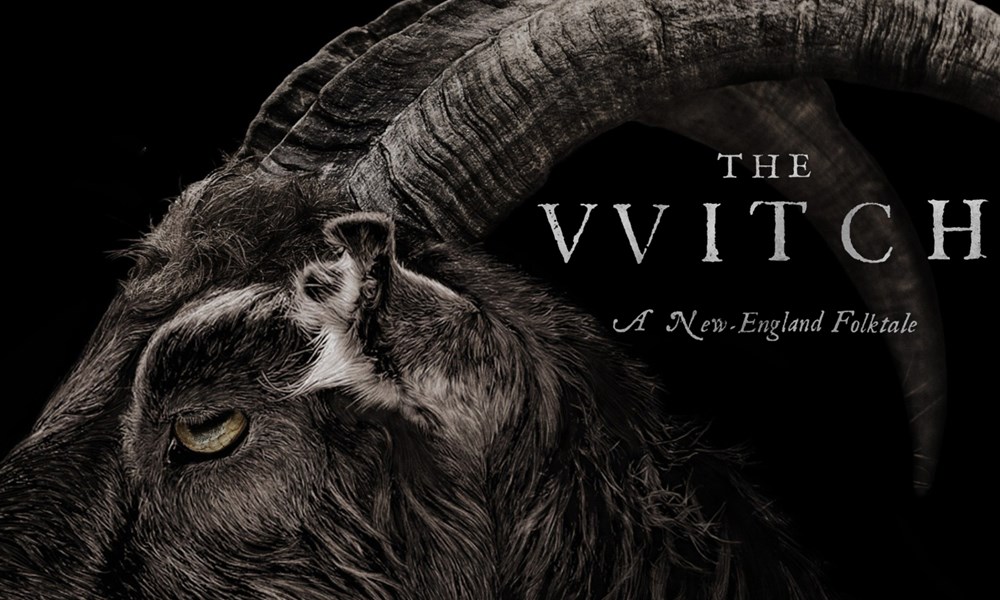 #3: Get Scared Out of Your Seat
The Cinema Group will screen indie classic horror flick The Witch on Friday, October 28. The period film, a Sundance Film Festival winner, follows the supernatural experiences of a Puritan family in colonial New England, and is the directorial debut of screenwriter Robert Eggers. Catch showings  at 7, 9, or 11 p.m., in the Hoyt Hall auditorium on the River Campus. The screenings are free and open to all.
#4: 'Trick-Or-Treat' Over at College Town
The second annual Halloween Town event at College Town, located at the intersection of Mt. Hope and Elmwood avenues, is on Saturday and Sunday, October 29 and 30. On Saturday, join in the celebrations with free mini pumpkins and pumpkin painting guided by the University's Kinder Lab from 1 to 3 p.m., at Barnes and Noble. Pick up free cider and donuts while supplies last. On Sunday, bring the whole family down for trick-or-treating from 11 a.m. to noon. That day's activities will feature live music from 11 a.m. to 2:30 p.m. by the four-piece rock-reggae band, MoChester. Family pets are included, too, in their costume parade starting at 1 p.m. Festivities will also include inflatable bounce houses, face painting, a balloon artist, large scale games, cotton candy, and popcorn. Read more.
#5: Get the Kids Excited about 'Spooky' Science
The Society of Physics Students will be hosting a Halloween-themed science day from 1 to 3:30 p.m. Saturday, October 29. Bring the kids out for an hour of science activities including working with Silly Putty-like material and learning about electricity and magnetism through demonstrations of the melting nail and a Jacob's Ladder. The event will also feature an outside astronomy activity with a solar telescope. The event will be held in Munnerlyn Atrium at Goergen Hall on the River Campus and is free and open to all.
Category: Campus Announcements